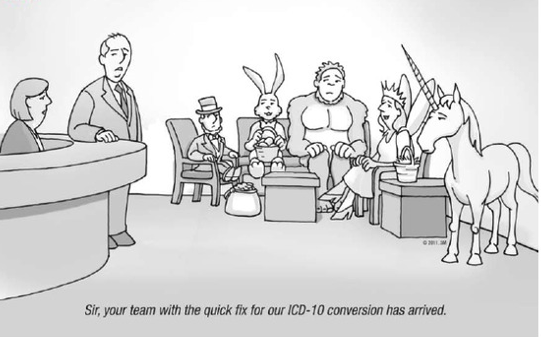 Today's article is a guest article written by Scott Rupp from Electronic Health Reporter. We hope you enjoy it!
According to a new report by the American Journal of Emergency Medicine, ICD-10 may cause more problems for organizations, especially emergency departments moving from the ICD-9 code set to ICD-10. In the report, researchers say as many as one quarter of all ERs could face significant trouble with the new code sets, which would likely affect reimbursement and clinical documentation.
Because of the problems, the move to an ICD-10 could complicate tasks of emergency room physicians who may face troubles justifying hospital admissions and reporting certain diseases to public health departments. This is according to researchers at the University of Illinois at Chicago.
Researchers at the university said that as many as 27 percent or so of the 1,830 "commonly used" emergency room ICD-9 codes had "convoluted mappings that could create problems with reporting or reimbursement." They also found that when they looked at more than 24,000 actual clinical encounters in the ER, 23 percent "could be assigned incorrect codes if recommendations of the Center for Medicare and Medicaid Services were followed."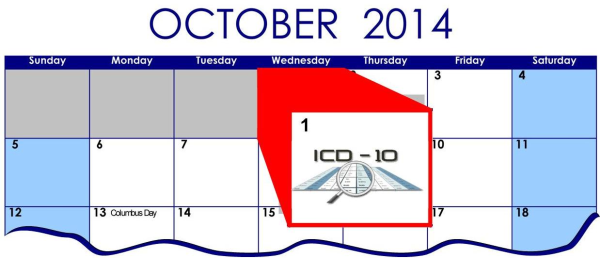 The transition to ICD-10 from ICD-9 is set for Oct. 1, 2015, and includes more than 68,000 diagnostic sets of codes, up from 14,000 in the currently used ICD-9.
The university researchers reported that during the past two years they reviewed how ICD-9 codes map to ICD-10 codes for emergency medicine and other problematic areas, including pediatrics, patient safety reporting and long-term research. Some ICD-9 indicator codes translate well, and some don't map at all, the researchers said. Researchers looked specifically at the codes used most often by emergency physicians to see where problems may arise.
"Despite the wide availability of information and mapping tools, some of the challenges we face are not well understood," said Dr. Andrew Boyd, assistant professor of biomedical and health information sciences at UIC and principal investigator on the study, in a statement.
The change to ICD-10 may also be especially jarring for small practices. According to research conducted by NueMD, practice leaders are concerned about and feel underprepared even though they've had a good deal of time to prepare, saying their comfort level is a little less than it should be.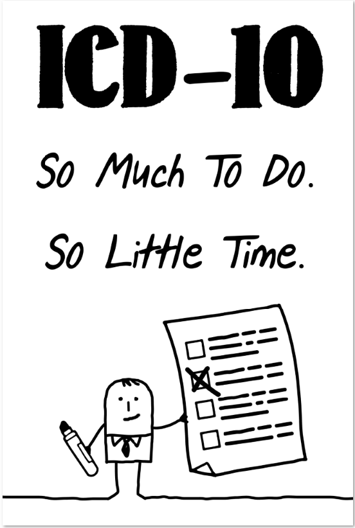 The University of Illinois at Chicago suggests that the findings of its study show that the challenges brought on by ICD-10 may carry "significant cost and workflow issues that will be shared by providers and payers alike if they are not addressed in short order."
In an article published by McKesson, the company points out that by moving from ICD-9-CM to ICD-10-CM, a coding system that's more than 30 years old, physicians will benefit from the expanded code set and the specificity it presents to the care they deliver.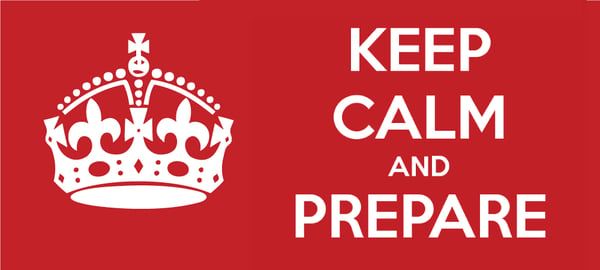 To address some of the changes, McKesson suggests the following tips:
Conduct an assessment and gap analysis - List the 10 ICD-9-CM codes you utilize most and conduct a gap assessment based on the code match to ICD-10-CM.
Don't overlook training - Plan ahead to allow enough time for coders and physicians to learn about the new ICD-10 requirements, code sets, and required documentation.
Ensure IT systems are ready - A variety of systems including practice management, electronic health records, and billing software will require updates for ICD-10. Check with your software vendor to ensure they'll be ready by the Oct. 1 deadline.
However, according to an article from Medical Economics -- preparing for ICD-10 shouldn't stop there. The article suggests making sure systems, third-party vendors, billing services and clearinghouses can handle both ICD-9 and ICD-10 codes. Here's a few questions to ask your vendors:
What are your instructions in regard to ICD-9 and ICD-10 coding for submitting a claim for dates of service prior to Oct. 1, 2015, and after Oct. 1, 2015?
What are your instructions in regard to ICD-9 and ICD-10 coding for a continued hospital stay where a patient is admitted prior to Oct. 1, 2015 and is discharged after the deadline?
How long after the Oct. 1, 2015 deadline will your system accept ICD-9 codes?
How long will I be able to appeal a record containing an ICD-9 code?
If you're struggling, there's still time to prepare. Just take the appropriate steps now to ensure you'll be ready. With a little due diligence, transitioning to ICD-10 doesn't have to be a nightmare.