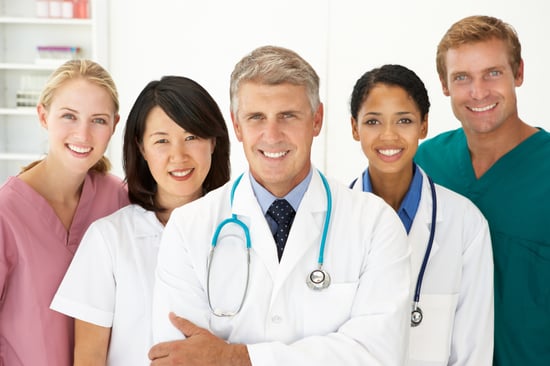 When choosing a viable career, many aspects have to be considered. Not only do pay and job stability play major deciding factors, but projected job growth and required education do as well.
Fortunately, you have decided to look into an exciting career opportunity that is not only in demand and the pays well, but only requires a certification or associates degree in medical billing and coding.
Medical coding is a career choice that allows you to navigate the complex medical billing system. This is essential so that reimbursements and insurance invoices for various medical procedures are accurately and efficiently input.
Once you have had the appropriate ICD-10 Medical Coding certification, you can immediately secure a high paying entry job that, as many are now finding out, can be completed from home.
Gain an Edge in your Future with ICD-10 medical coding Certification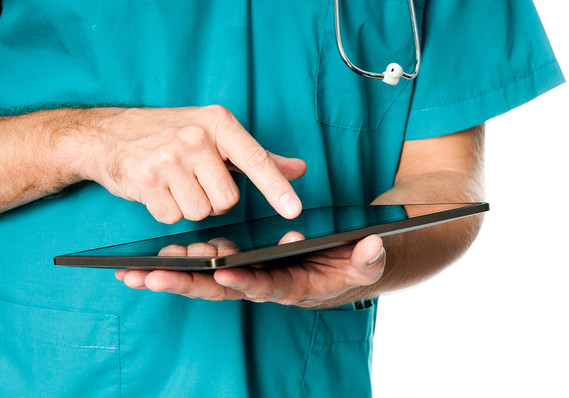 Over the next decade, medical coding and billing is a career option that will grow by a projected 22%. Despite many thinking that this job will be outsourced, hospitals and physicians continue to hire US based applicants due to the level of training and efficiency that institutes are providing.
For those looking to put their foot in the door and get on to the path to success with a medical coding career, ICD-10 medical coding certification is an absolute must.
ICD-10 is the latest billing and coding regulations set forth to comply with new laws and standards. This certification requirement was published in August of 2014 and will become the industry standard with mandatory implementation by October 1, 2015.
While many of the coding practices set forth in ICD-9 will be carried forward into the 10th version, there will still be many critical changes that will need to be understood and implemented by the first of October.
According to the AMA (American Medical Association) and the HHS (Health and Human Services), ICD-10 medical coding is coming at a time where physicians and medical practices are being forced to meet other federal standards, making it a precarious and difficult time for all involved.
Fortunately, when certified professionals such as yourself have the ICD-10 qualification already, you will not only be a highly valued asset, but you will be critical for the upgrade from ICD-9 to ICD-10.
Physicians and medical practices looking to take on new medical coding technicians such as yourself will no longer be looking at those simply certified in ICD-9 as it will no longer be needed in just a few months. Instead, ICD-10 medical coding certification will be a deciding factor for job applicants.
Those medical coders who are not capable of obtaining the new ICD-10 medical coding certification will be phased out and unfortunately made obsolete unless they go in for further training.
What if I am already ICD-9 Certified?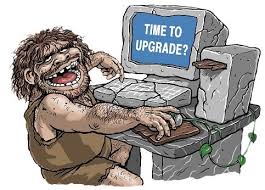 You may be thinking to yourself, I am already ICD-9 certified; I just want to begin working from home and earning a good living.
While being ICD-9 certified is great, you will need to take a few more classes to be ICD-10 certified. Fortunately, the fundamentals of medical coding and practices have already been instilled in your previous training.
To go from ICD-9 to ICD-10 you simply need to take a few extra classes – nowhere near the full year or two you spent on your previous certification!
Enrolling in these classes and obtaining your ICD-10 medical coding certification prior to the mandatory implementation of the new regulations the first of October will give you a huge competitive edge in the field of medical coding.
This edge can enable you to quickly enter into your career at a high paying job working straight from home!
Enjoy a Medical Coding ICD-10 Stay at Home Career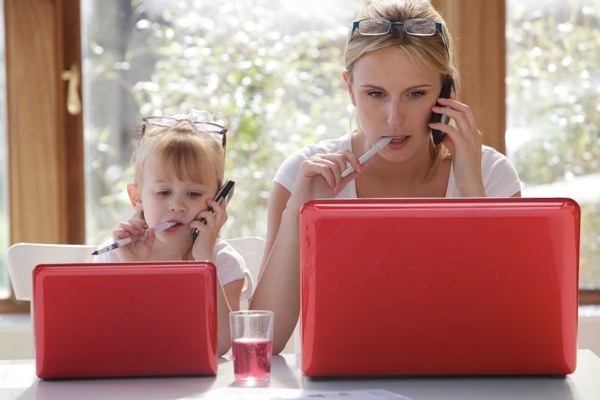 Medical coding is a job that is completed from a computer, making it entirely possible and far more convenient for professionals to work from home.Physicians, medical offices, and institutions are beginning to prefer hiring those to work from home due to the convenience and cost saving benefits.
Whether you cannot commute, or simply do not want to commute, you will find that having a medical coding career with your ICD-10 certification allows you the flexibility and opportunity to work straight from your home.
While this may sound like a dream come true, it is important to know that there are advantages and disadvantages to working from home with this type of career:
Advantages
Flexible schedule – want to work first, second, or third shift so that you are on the same time as your partner? No problem! As long as you are completing the work on time and efficiently, you'll be able to work whatever shift suits you best.
Work from any location – perhaps you travel a lot due to your partner's job? That's no problem providing you have a computer and a secure internet connection to work from!
No commute – save countless hours each week from commute and also enjoy the money saved from fuel costs!
Wear whatever you want – work in your PJ's all day if you wish as you are within the confines of your own home.
Disadvantages
Less social interaction – you never realize how much you value coworkers and the interaction you have with them until it is gone.
Working alone – have questions or a difficult case that you need help on? Unfortunately working from home means that you work alone so you will have to call or sort it out yourself.
HIPPA Compliance – Health Insurance Portability and Accountability Act was enacted in 1996 and is responsible for ensuring that the confidentiality and security of all healthcare information is protected. Working from home means that you will have to take extra measures to ensure you comply with HIPPA.
Begin your ICD-10 Certification Today

Becoming ICD-10 certified can be done online or in class. This means that regardless of your current work schedule or obligations to children and family, you can find classes to work around it and become certified.
To be certified simply in ICD-10 you are looking at a minimum of twelve weeks of courses. This twelve week course requirement is to instruct someone who has never been in the medical coding practice ever.
Fortunately those who are already ICD-9 certified will find that only a few extra courses are needed to update their qualifications and become ICD-10 certified.
It is never too late to begin a new career. You are never too old, too busy, or too far behind. Fortunately with an ICD-10 certification, you can truly earn a decent income even at an entry level position.
Additionally, you can work right from home due to the fact that the job can be completed straight from a computer.
Don't let a bright and successful future become just a dream. Take that first step and register for the ICD-10 training courses offered by Continuing Workforce and Education!