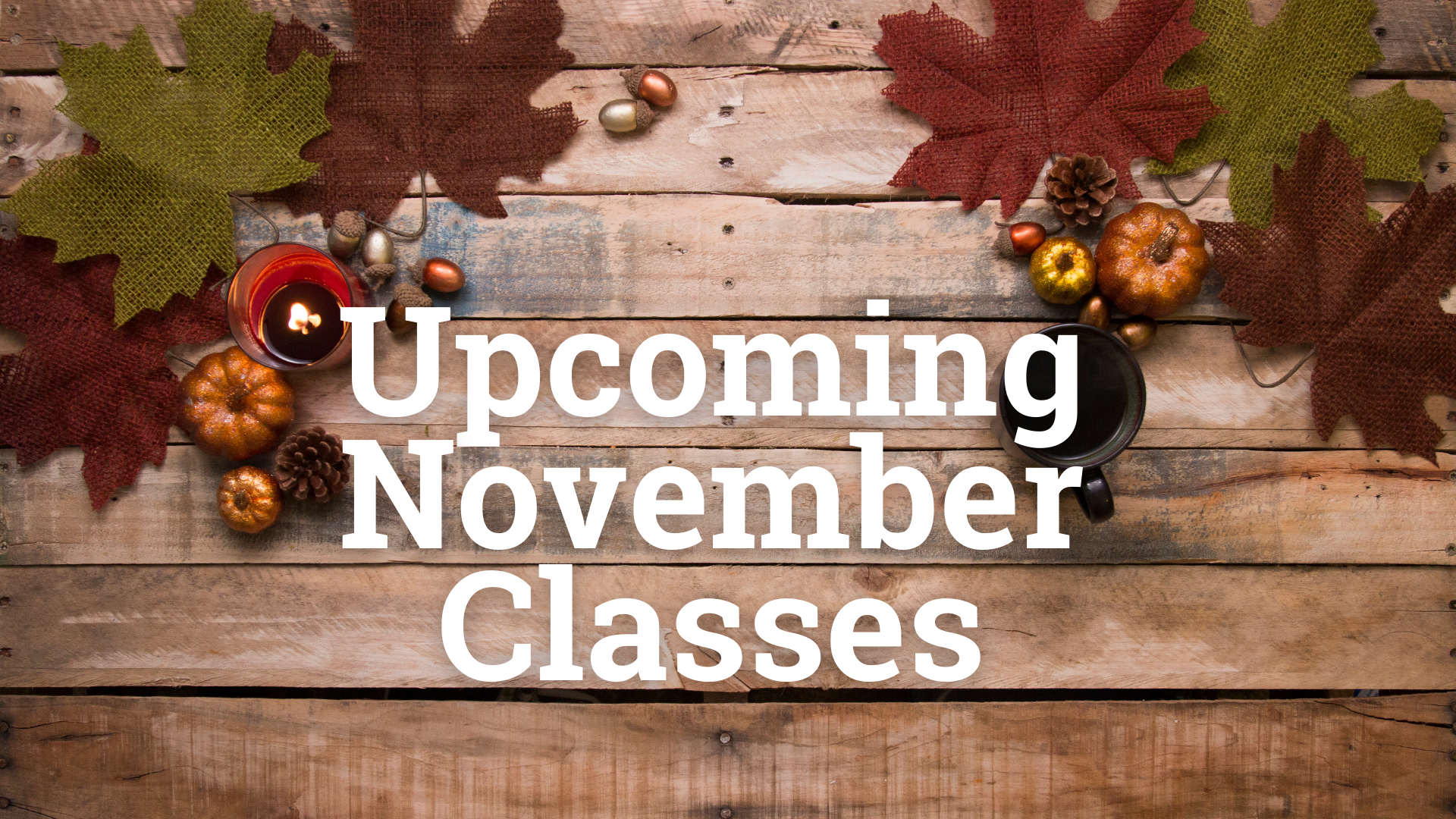 Are you interested in gaining a new skill or learning something new? Continuing Education and Workforce Training is the place for you!
If you need something to do while avoiding the chilly weather this November, check out some of our upcoming courses. Classes will be offered both online using Zoom or in person.
In person CEWT classes will adhere to all ISU COVID-19 safety protocols. Idaho State University continues to monitor the COVID-19 outbreak, and the safety and well-being of our entire campus community, including visitors, is our top priority. For more details, please visit the official ISU COVID-19, Information and Update page at: isu.edu/coronavirus
Here are some of our upcoming classes:
Fraud Prevention- Tuesday, Nov. 10, 6-9PM
In the digital world, staying safe from fraud is important more than ever. In this fraud prevention course, you will learn ways to combat fraud by analyzing some of its symptoms, methods/ motivations behind it, and its legal resolutions. You will also learn ways to combat fraud and methods of fraud detection.
Make Health Insurance Work for You- Wed Nov. 11, 7-8PM; Wed Nov. 18, 7-8PM; Wed Dec. 2, 7-8PM
In this class, you will learn how to use Your Health Idaho website to shop for and compare health insurance plans and how to apply for a tax credit to lower the cost of getting covered. Join us to learn more! The class is offered at four different times: This is an online class, registration is required and it is free.
This class will be presented on a " go to meeting" platform. You will be sent instructions on how to connect prior to class.
AHA Heart saver Pediatric First Aid/CPR/AED - Sat Nov. 14, 9AM-4:30PM
Students will learn infant/child/ adult CPR, obstructed airways, use of a barrier device, AED, hands on training and pediatric first aid basics. This course meets American Heart Association (AHA) and Idaho Child Care Program (ICCP) requirements (meets daycare provider requirements for the Pocatello and Chubbuck area). Students will learn infant/child CPR, obstructed airways, use of a barrier device, AED, hands on training and pediatric first aid basics.
Electric Pressure Cookers for Youth - Ages 13-18 - Tues Nov. 17, 6-7PM
You will learn about the benefits of cooking meals at home while using an electric pressure cooker. Through the implementation of this hands-on-program, you will gain knowledge, skills, and confidence needed to prepare easy, fast and healthy foods using this innovative appliance. Helpful to have an electric cooker at home to learn from but not necessary. One entrée preparation will be demonstrated using Zoom.
Mental Health First Aid - Sat Nov. 21, 8AM-5PM
Just as CPR helps you assist an individual having a heart attack, Mental Health First Aid helps you assist someone experiencing a mental health or substance use challenge. In this 8 hour course, taught by a nationally certified Mental Health First Aid instructor, you will learn risk factors and warning signs for mental health and addiction concerns, strategies for how to help someone in both crisis and non-crisis situations, and where to turn for help. Mental Health First Aid teaches about recovery and resiliency – the belief that individuals experiencing these challenges can and do get better, and use their strengths to stay well. Participants will receive an official Mental Health First Aid certificate.
To see all class listings, click here.
For additional information, visit cetrain.isu.edu or call us at (208) 282-3372.