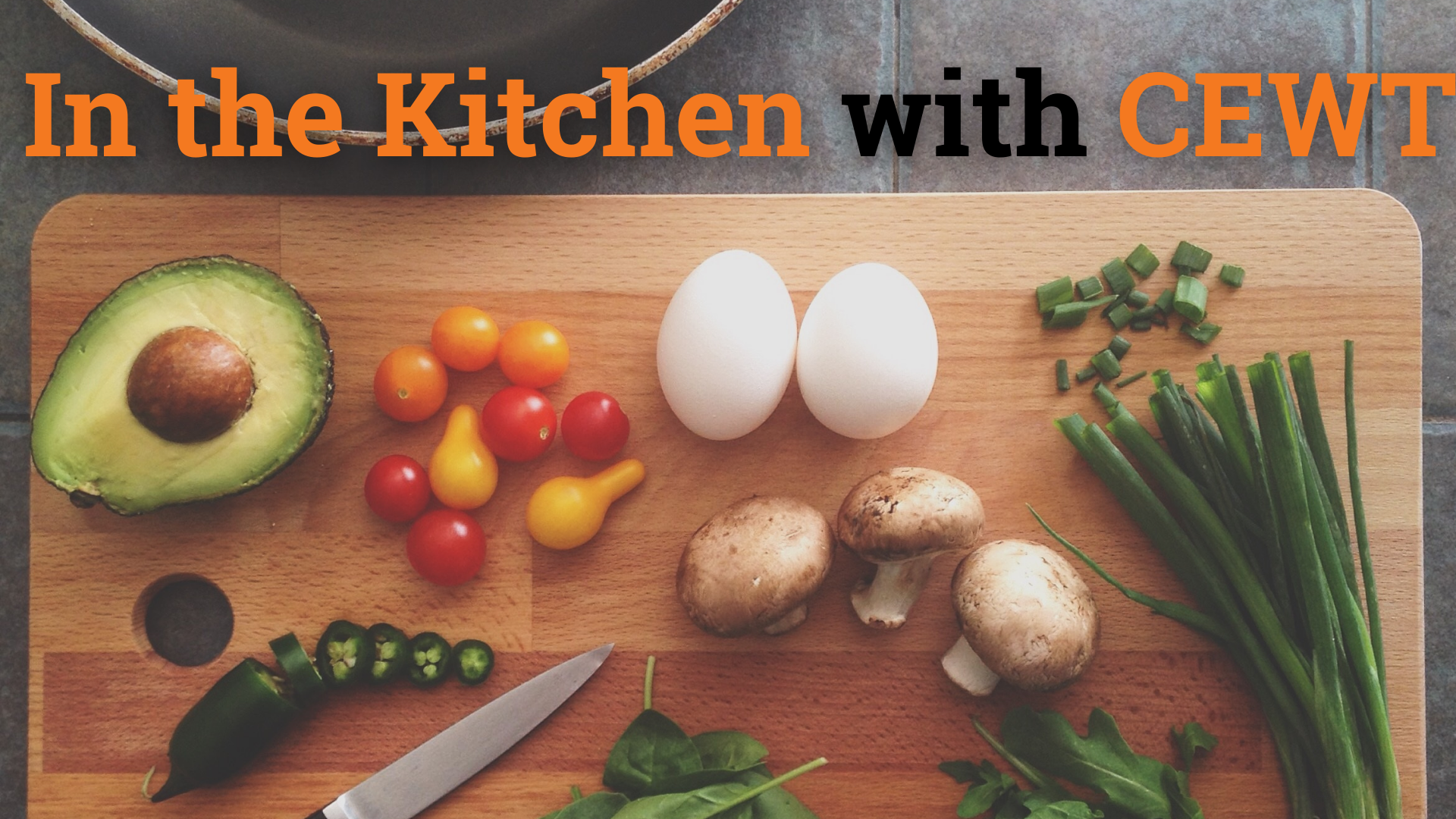 Earlier this month, ISU's Continuing Education and Workforce Training (CEWT) has delved into new waters. Meet our brand new cooking show: In the Kitchen with CEWT.
In this recurring segment, In the Kitchen with CEWT will give you the opportunity to learn how to make delicious treats and savory dishes with the help of local chefs, bakers, and home cooks-- even members of the CEWT staff!
With each episode, our guest chefs will provide you with a list of ingredients and a recipe. What's more exciting is the accompanying video, which will help guide you through the recipe as you follow along.
In episode one of In the Kitchen with CEWT, you will learn how to make gluten-free brownies. Featuring Lauren Alvord and her gluten-free baked goods business, Sweet without Wheat Creations, you won't even be able to tell the difference!
"These treats are so delicious that people without wheat allergies, gluten intolerance or sensitivity don't know that they are actually gluten-free," enthused Alvord.
Alvord was also the main inspiration to create In the Kitchen with CEWT.
The idea began when Sweet without Wheat Creations was previously a guest on CEWT's podcast, CEWT Talk. As a guest, Alvord discussed how she learned to bake without wheat due to her son's gluten allergies.
"[Alvord also] brought in a variety of delicious treats for us to sample, and that is when the idea began to grow. What if CEWT created a 'cooking show?'" Jason Batalden, assistant director of CEWT and supervisor of the Marketing Team, explained. "As most good ideas do, In the Kitchen with CEWT marinated, morphed, and ultimately manifested into what we have today. I am excited to see where it will go and I am excited to sample the work."
Looking ahead, In the Kitchen with CEWT's second episode promises to be exciting.
On February 18, chef John Baker will be hosting a livestream cooking class teaching you how to make a classic Indian dish, Butter Chicken. Learn how to cook this delicious dish from the comfort of your own kitchen!
As this class will be livestreamed, you can watch Baker as he cooks, ask questions, and even cook along! And if you aren't able to attend the class, an archive of the class will be hosted on YouTube, so you can make it whenever inspiration strikes-- that also means you can remake Butter Chicken to your heart's content!
Registration for the livestreamed class will open in January. Keep an eye out on our social media and refer back here for further information.
CEWT is excited to share this new feature with you, and hopes that you enjoy yourself while making something new and delicious!