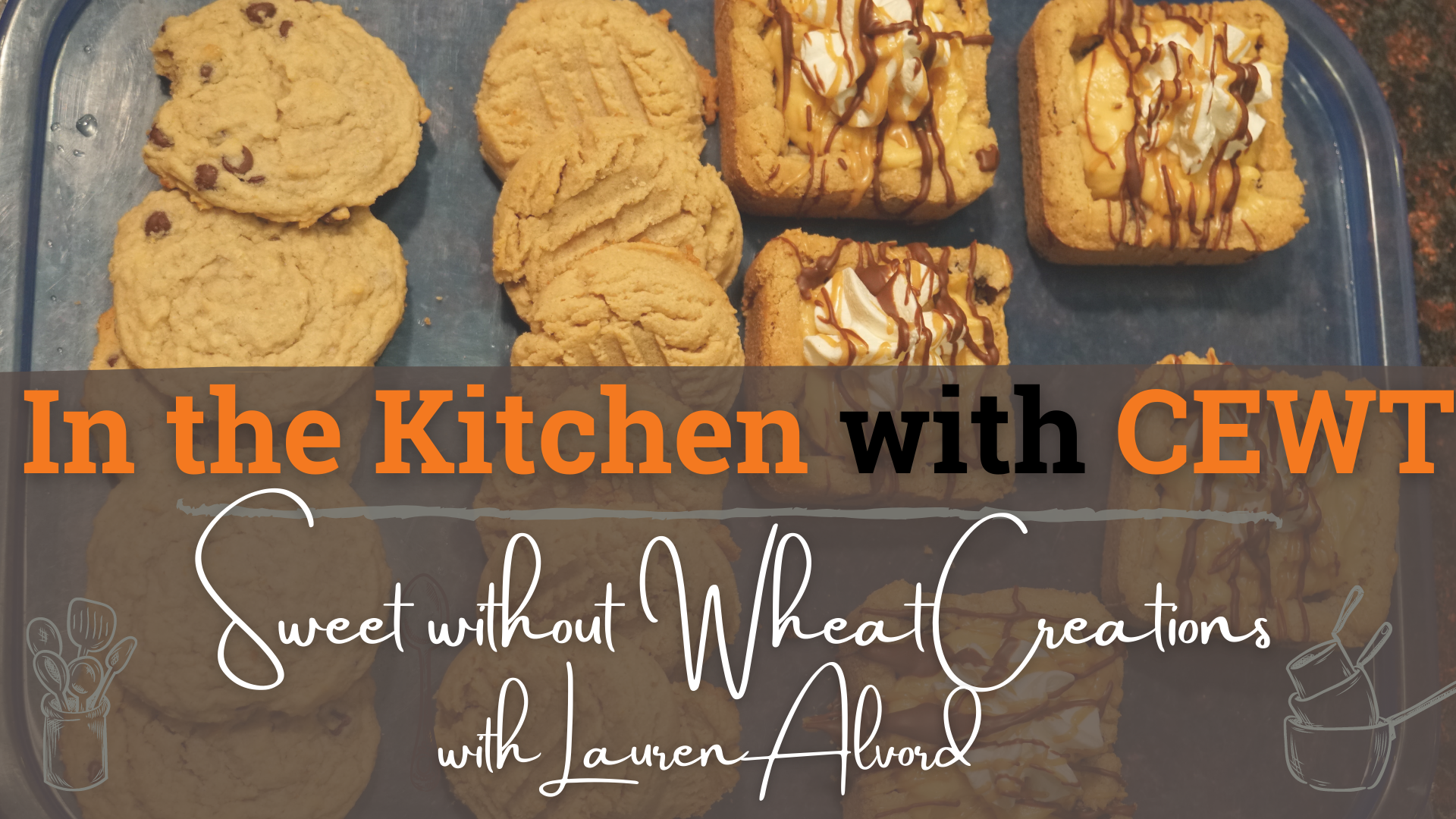 Welcome to In the Kitchen with CEWT, Continuing Education and Workforce Training's new cooking show.
In this recurring segment, you will learn how to make delicious treats and savory dishes thanks to some local chefs, bakers, and home cooks-- even members of the CEWT staff!
In our first episode, Lauren Alvord will show you how to make delicious, gluten-free baked brownies.
Lauren's Bio:
My name is Lauren Alvord. I am a mom to 3 wonderful kids. I am a self-taught gluten-free baker. I started gluten-free baking 7 years ago when my son was diagnosed with a severe allergy to wheat. I have learned to make 12 different gluten-free items in the past 7 years. During that time I started my own business that I run out of my home selling my delicious gluten-free treats. I am grateful that I am able to provide treats for my son so that he can enjoy cake and brownies with me. These treats are so delicious that people without wheat allergies, gluten intolerance or sensitivity, don't know that they are actually gluten-free.
Ingredients:
1 package (4 ounces) Baker's unsweetened chocolate OR 4 ounces of chocolate chips (if using semi-sweet chocolate chips only use half the sugar)
¾ C butter
2 cups of sugar
1 tsp. Vanilla or Almond extract
1 ½ C GF flour (or your preference)
1 C Pecans or walnuts (optional)
Pan spray
Instructions:
1. Preheat oven to 350.
2. Melt butter and chocolate on low heat until completely melted. Remove from heat.
3. Add sugar and stir until completely blended (mix will look grainy, but this is okay!)
4. Add 3 eggs, stir until completely mixed.
5. Add extract.
6. Stir in just 1 cup of flour.
7. Spray a 9x13 or 8x8 pan making sure to wipe out excess with paper napkin or paper towel. Add the ½ C GF flour and generously flour the pan. Discard remaining flour.
8. Pour brownie mixture into pan. Put in oven for 30 minutes or until toothpick is clean. (No more than 35 minutes total.)
9. Cool for 30 to 60 minutes. Serve.
Watch Lauren make this recipe on YouTube: