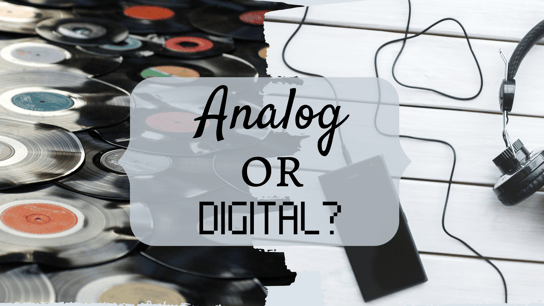 An analog audio setup brings with it nostalgia. Pulling the vinyl out of its sleeve, being careful not to touch the grooves, gently cleaning dust off its surface, setting it on the turntable and placing the needle on its edge, then adjusting the levels until the sound is crisp, deep, and crystal clear-- all of this culminates an experience that is long-lost in an age that prefers convenient over complicated.
Music lovers have re-recognized this appeal. According to the Recording Industry Association of America (RIAA)'s 2019 mid-year report, vinyl earned $224.1 million in the first half of 2019, with a 12.9% growth in revenue (RIAA, 2019). Even retail powerhouses like Walmart have caught onto the trend; you can now find stacks of popular albums nestled between aisles of Bluetooth headphones and home assistants.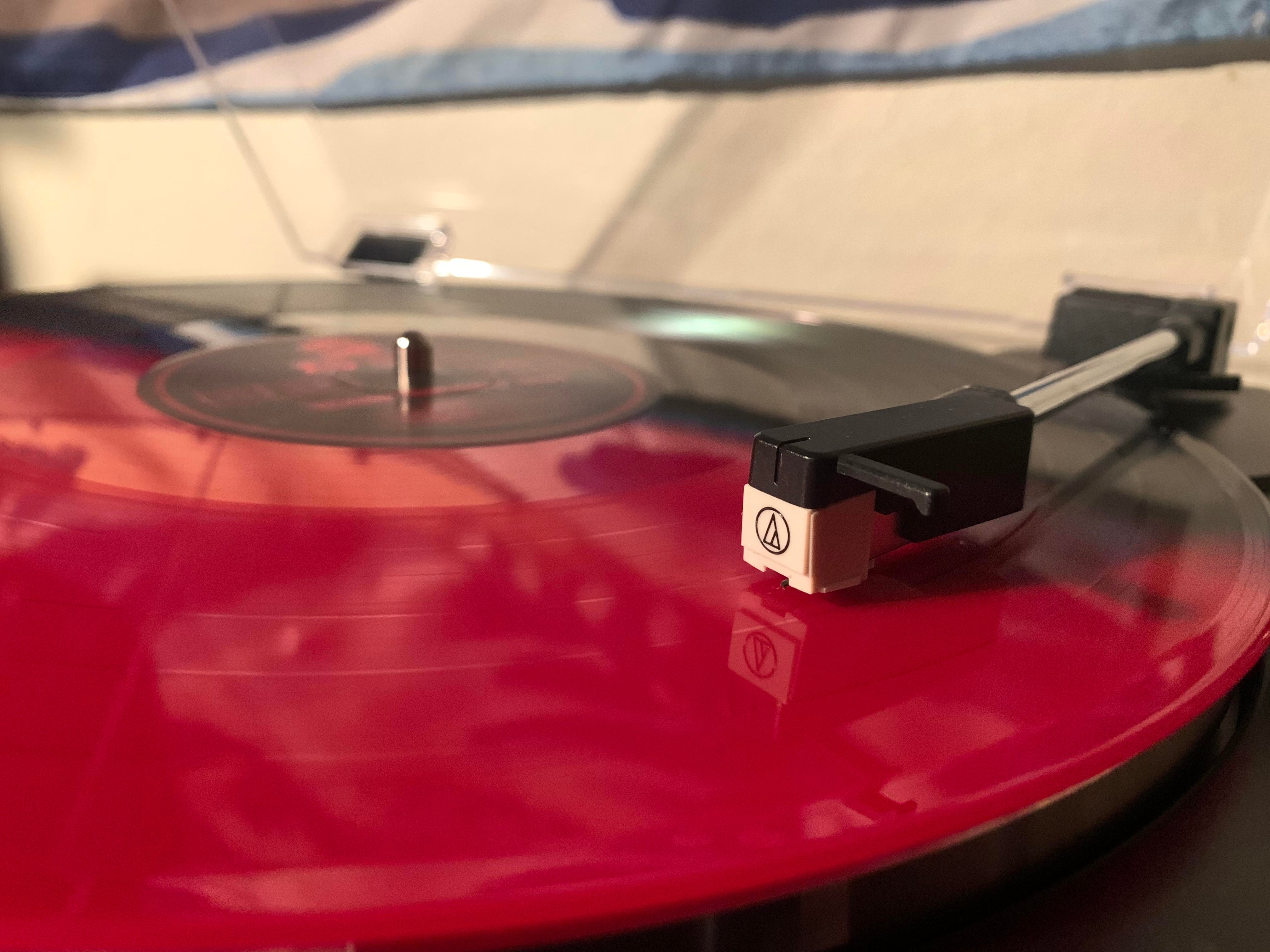 King Gizzard & the Lizard Wizard's Infest the Rats' Nest on an AT-LP60X.
Though vinyl has seen a boom in popularity recently, streaming still dominates the industry. Streaming service subscriptions generated 62% of industry revenues in the first half of 2019, accumulating $4.3 billion. There appears to be a symbiotic relationship melding between vinyl and streaming, which seems counter-intuitive, since streaming killed the sales of CDs and digital downloads (Knopper, 2018). But why?
It might come from the core difference between streaming and vinyl: analog sound versus digital.
For some, nothing compares to the rich sound that an analog setup can create. For others, having (practically) any album you could ever want to listen to in one place is one of the greatest achievements of the 21st century. What exactly is the difference between the two? The easiest way to distinguish if something is analog or digital is by how the sound is stored.
In analog technology-- like cassette and vinyl (8-tracks too, but nobody cares about 8-tracks anymore, unless you're the Oh Sees apparently)-- a wave is recorded in its original form. The sound signal is taken straight from the microphone and laid onto tape or a vinyl record, which is then read, amplified, and sent to a speaker to reproduce the sound.
Meanwhile in digital technology-- like CD's, MP3s, WAV, FLAC, etc.-- the analog wave is sampled at a high interval (for example, CD's have a sample rate of 44,000 samples per second) then is turned into binary code and stored as a digital file. During playback, those numbers are turned into a voltage wave that closely approximates the original sound wave (HowStuffWorks).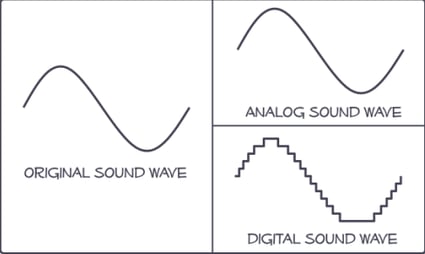 A comparison of analog and digital sound waves. (Image credit: HowStuffWorks.com)
The limitations of digital storage means that analog has a higher quality audio due to its increased bandwidth. The higher an audio's bandwidth, the greater its audio fidelity. Think of it like an image file-- if you enlarge a low-resolution image, the clear details will become pixelated and blurry (Adorama, 2018). However, there are audio file types (FLAC and WAV being the most common) that contain high audio bandwidth, but the tradeoff comes at these file sizes being gigantic, eating precious storage space.
Keeping that in mind, the obvious winner would be analog, with vinyl as the front-runner for sound quality. But physical media comes with some disadvantages: loss of portability, less musical variety to choose from, and most importantly, since the sound is etched into a physical item, they can degrade over time and lead to a loss of audio quality.
This problem doesn't exist with digital files, because digital audio recordings will keep their original quality forever unless the files themselves are manipulated. This comes with not having 'perfect' audio quality compared to analog, but unless you're a diehard audiophile, the loss of quality might not even be apparent.
So which is better?
At the end of the day, it all boils down to preference. For most music listeners, digital is an awesome and convenient way to listen to music, but for those willing to put in the time and money to invest in an analog setup, you can enjoy the whole experience of simply sitting back and listening to one of your favorite records.
It doesn't necessarily have to be an either/or situation, anyways. As mentioned earlier, vinyl and streaming have developed a mutually-beneficial relationship, where each serves a different purpose. Digital is useful for its portability while analog provides a more enriching listening experience. Streaming an album can even be thought of like a test-run before dropping $20-30 on its LP.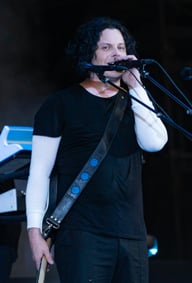 Even musician Jack White agrees. He explained it best in a 2018 interview with Rolling Stone: "I definitely believe the next decade is going to be streaming plus vinyl– streaming in the car and kitchen, vinyl in the living room and the den. Those will be the two formats. And I feel really good about that."
I would have to agree.
Resources:
Adorama. (2018). Analog vs. digital audio: What's the difference? Adorama.com. https://www.adorama.com/alc/analog-vs-digital-audio-whats-the-difference
HowStuffWorks. (n.d.) Can you explain the basic difference between analog and digital technology? HowStuffWorks.com. https://electronics.howstuffworks.com/question7.htm
Knopper, S. (2018). The end of owning music: How CDs and downloads died. Rolling Stone. https://www.rollingstone.com/music/music-news/the-end-of-owning-music-how-cds-and-downloads-died-628660/
RIAA. (2019). Mid-year 2019 RIAA music revenues report. Riaa.com. https://www.riaa.com/wp-content/uploads/2019/09/Mid-Year-2019-RIAA-Music-Revenues-Report.pdf