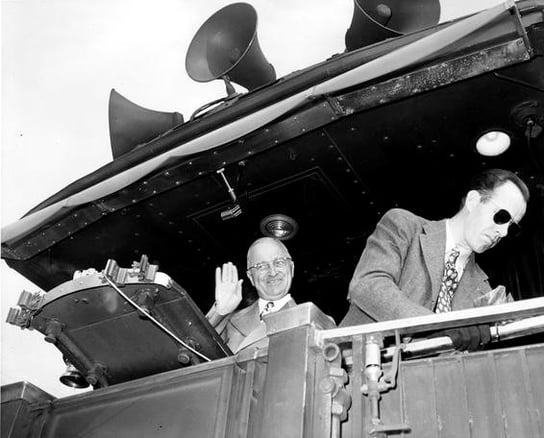 This extended weekend is rife with holidays. Yesterday was Valentine's day, and now today, the 15th, is President's Day.
This week, ISU's Continuing Education and Workforce Training wants to commemorate President's Day by looking back on the times that the former commander-in-chiefs have visited Idaho.
Here are some things you might not have not known about presidents visiting the gem state:
Every president from Lyndon Johnson in 1964, to Barack Obama in 2008 and 2015, has visited the state at least once while in office.
President Benjamin Harrison was the first president to visit Idaho, visiting a year after statehood. In 1891, he planted an oak next to the Capitol in Boise.
During their presidencies, Theodore Roosevelt and William Howard Taft have also planted trees near Harrison's tree.
In 19964, Lyndon Johnson visited the Idaho National Laboratory, known as the National Atomic Reactor Testing Station at the time, to dedicate an experimental reactor. He also spoke to 25,000 people at the Boise Airport.
Harry Truman's campaign across the US landed him in Idaho Falls in 1948. A local artist named Fred Ochi had painted a watercolor of Truman and wanted to get him to sign it. But the Japanese American was grabbed and pulled away from the train when he approached; Truman saw the scuffle and invited Ochi onto his car and signed the painting.
Only four sitting presidents have visited all 50 states-- Richard Nixon, George H.W. Bush, Bill Clinton, and Barack Obama. JFK also visited all 50 states, but not while he was a serving president
More than anything, these presidential visits to Idaho show the passion and dedication our country's leaders reserve for this nation. We would like to thank them for their contributions!