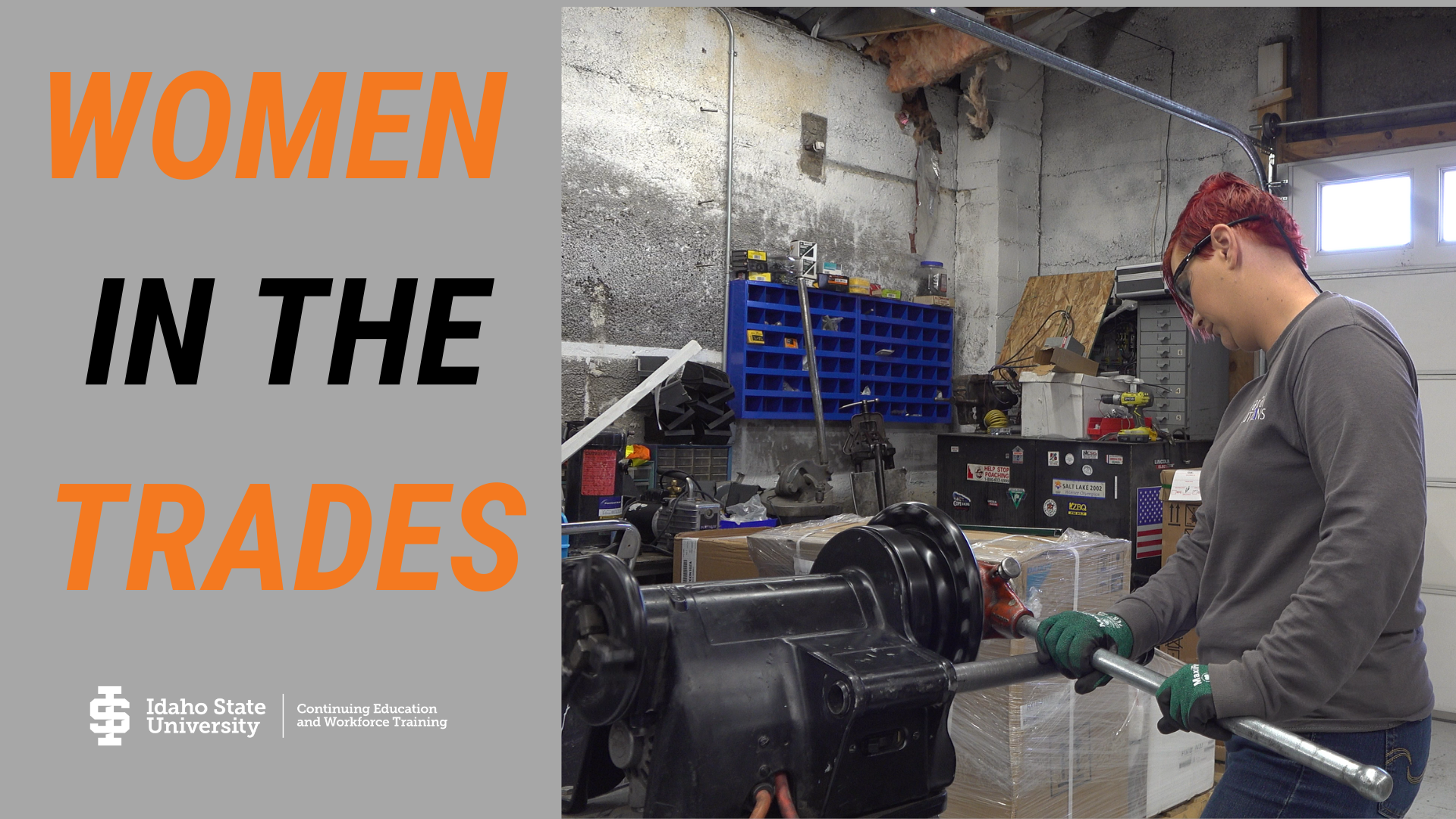 November 11-17th is National Apprenticeship Week, and Continuing Education and Workforce Training would like to take the time to appreciate the fantastic apprentices in our program. Thank you, apprentices, for all of your hard work and dedication!
There has been a boom of women working in the construction industries, with the amount of women in the trades being the highest it has been in 20 years (Hegewisch, 2019).
Though progress has been made, there is still a large gap between men and women in the trades. While more women were entering these fields, still fewer than 1 in 20 (or 3.4%) laborers are women (Hegewisch, 2019).
It is commonly accepted that this gap comes from the social expectations that men are more likely to work labor-intensive jobs than women, who tend to work in less physically demanding positions than men. However, women laborers working to change the script that says what jobs women are capable of doing.
Take, for instance, Lindsie Mitchell, a first-year apprentice in Continuing Education/Workforce Training's HVAC apprenticeship program, who currently works for Mechanical Solutions.
Mitchell's entrance into the trades was by chance. While she was working at a factory, she was asked to provide a helping hand in a construction project. From there, she ended up discovering that she enjoyed the variety of work the trades offer.
"Every job I've had in the past has been you show up, you do the same thing over and over and over every single day. And no one ever likes doing that... at least I don't," Mitchell said. "I have to have something different. So this job is great because I don't know what I'm going to be doing."
Mitchell could spend a day delivering part runs to other job sites, while the next could be dedicated to cleaning out a basement to rearrange large equipment. No day's work is ever the same, which keeps it interesting.
In addition to her daily job tasks, she is also in her first-year of her HVAC apprenticeship program. Mitchell enjoys the security that her training and certifications bring her, along with the additional information the classroom environment provides her.
"You get to sit down with all these other people and you get all these other questions. And we have guys from so many other companies right now that have their own experiences. We get to hear [about] stuff that we don't normally touch. It just adds so much more into the experience and into the education," she said.
However, Mitchell is the only girl in her HVAC apprenticeships. Though she pokes fun at the discrepancy on job sites, joking that she needs to wear a pink shirt, she noted that the gender gap can feel a little unnerving within the classroom environment.
"It's been interesting. The guys don't know what to do with me. The first day there, they were talking about another company or something, and all this guy had said was, 'I have to be nice, there is a lady in the room'," Mitchell explained. "And there's a couple other guys that come in that have never done [HVAC] either, but they're just ignored because they're guys that just don't know, but they still fit in," she said.
Despite the setbacks she faces, Mitchell finds it empowering when she is able to prove expectations wrong. Once, she was asked to cut sheet metal for ductwork. Again and again she was asked if she had done the work right-- and every time, she proved that she could.
"After a while it was like, 'Okay, nevermind. You really do know how to read a tape measure,'" she said. "The guys are definitely surprised when I know something. Like I know a little bit about cars, machinery, electrical, and I can read a tape measure. And they really are not used to that, so it's kinda fun to laugh in their face."
Mitchell believes that women laborers, who can do practically everything their male counterparts can, are an invaluable asset to any job site.
"Everything else [outside heavy lifting], I can do. I can go cut gas pipe right now, I can do the sheet metal, I can do all sorts of stuff, I can figure out the electrical. The only difference between a [woman] and a man out in the field is that a man can just physically lift more," Mitchell added.
Resources
Hegewisch, A. (2019). Women gain jobs in construction trades but remain underrepresented in the field. Institute For Women's Policy Research, retrieved from https://iwpr.org/publications/women-jobs-construction-underrepresented/.