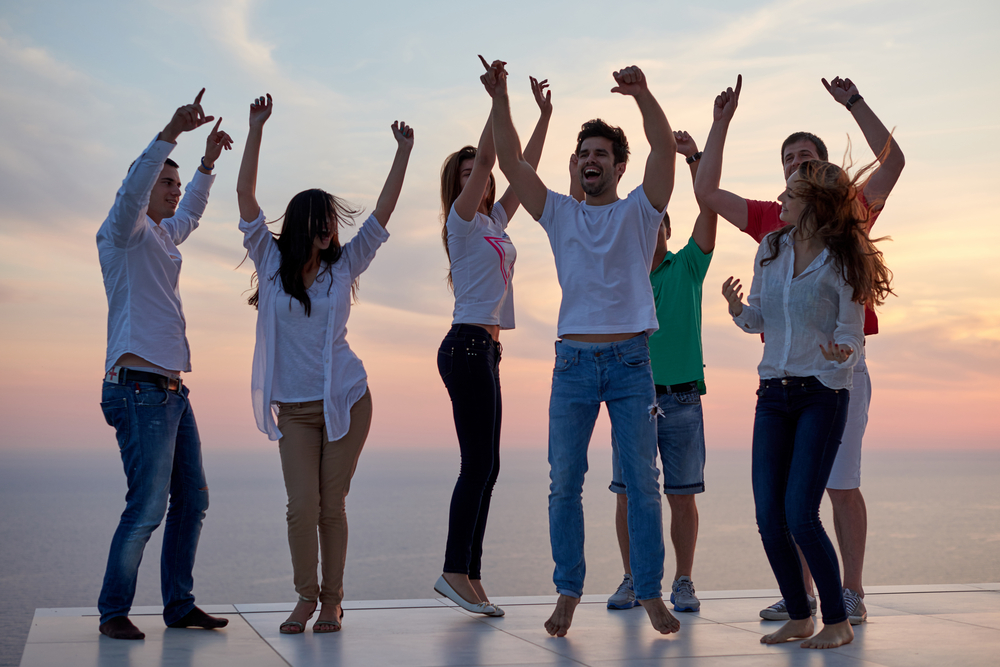 No matter who you are— from the seasoned athlete, to someone who shudders at the thought of stepping on a treadmill— anyone can bust a move and have fun doing so. More than its fun factor, though, dancing has some special benefits that you might not have given much thought to.
There is no stopping the boom of popularity in dancing for exercise, and for good reason. Dancing can be done in the comfort of your own home. It allows you to express yourself. Plus, it doesn't require any fancy, expensive equipment. All that's required is good music and your body! (And maybe a dance partner, depending on the style of dance you're doing.)
Boogieing down burns a hefty amount of calories, expending more than 300 calories for every half-hour spent dancing (Markham). Because of the continuous starting-and-stopping of movement in dance, it burns more energy than continuous exercise.
While not only an excellent physical exercise, dancing is a strong mental exercise as well. When considering how technical some forms of dance such as the tango or waltz can be, it makes sense. Dancers have to learn specific steps and routines, and during performances they have to be constantly thinking about the next steps in their routine while performing.
Several studies have researched the benefits dance can have on the brain. One study looked at MRI scans of older individuals and determined that dance can help increase the amount of white matter in the brain-- with age, white matter degrades and is considered to be a factor in cognitive decline (Burzynska). This could help prevent the onset of diseases such as Dementia or Alzheimer.
Funnily enough, therapists have even prescribed dancing as an effective form of therapy for social anxiety sufferers (Markham). If you feel confident enough to get jiggly with it, chances are you'll feel less self-conscious in front of others.
So go on, drop it like it's hot. It's good for you!
If you're interested in strengthening your dancing skills, Idaho State University's Continuing Education and Workforce Training is offering two dance courses on ballroom dance.
"For me, once you start learning the steps, then you can just kind of set into a routine and just enjoy the fact that you're dancing," Ashley Ferguson, one of CEWT's ballroom dancing instructors, said.
If interested in signing up for dancing courses, visit cetrain.isu.edu/ballroom or call us at (208) 282-3372.
Resources:
Burzynska AZ, Jiao Y, Knecht AM, Fanning J, Awick EA, Chen T, Gothe N, Voss MW, McAuley E and Kramer AF. (2017). White Matter Integrity Declined Over 6-Months, but Dance Intervention Improved Integrity of the Fornix of Older Adults. Front. Aging Neurosci. 9:59. doi: 10.3389/fnagi.2017.00059.
Markham M. (2017). Why dancing is the best thing you can do for your health. Time, retrieved from https://time.com/4828793/dancing-dance-aerobic-exercise/.