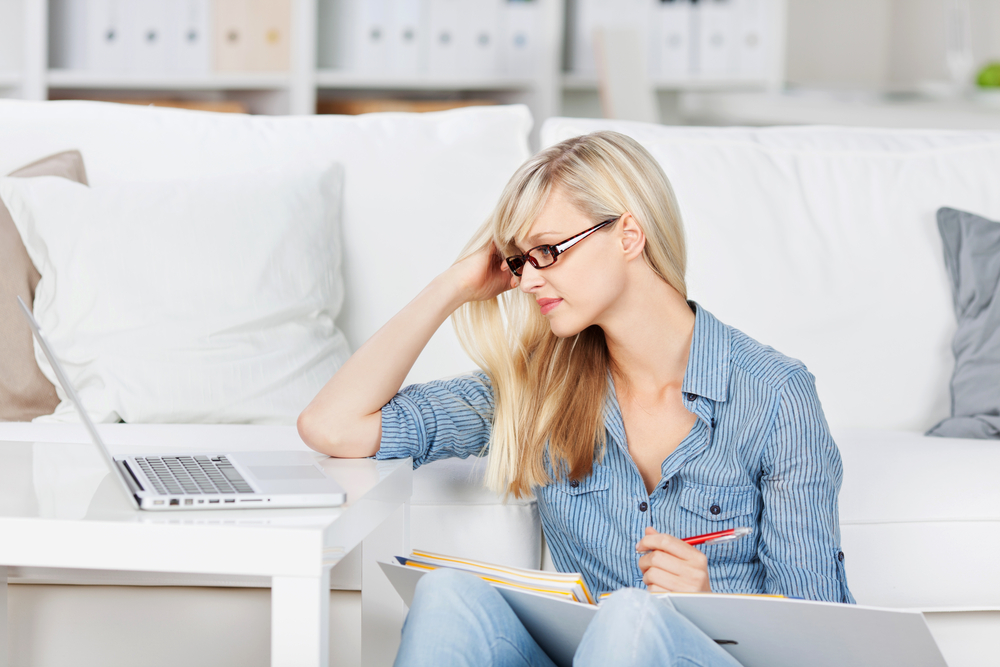 This year has provided all of us with the opportunity for change. Be that getting more exercise, getting back into an old hobby, or preparing for a career change, planning to better your future is always a good thing. To meet that end, you might want to consider obtaining additional skills or continuing your education in a field that will lead to a rewarding, long-term career.
One of the more streamlined ways to obtain an education or skill that will land you a job is in the construction trades or in healthcare. Even with the current difficulties the job market faces, jobs in these fields are always in high demand. According to the Idaho Department of Labor, by 2022 there is expected to be a 39.3% job growth increase for construction jobs, alongside a 26.5% increase in healthcare and social assistance jobs from 2012.
If this sounds appealing to you, you might want to consider starting your education through an online class. Though the idea can be intimidating at first, there are several advantages that come with taking classes online-- especially now. Here are just four advantages to an online education:
1. Comfortable Learning Environment
Because most of us are still making an effort to keep face-to-face socializing to a minimum, time spent in our houses has grown exponentially. But the positive side to that is being in the place you feel most comfortable. Taking your classes online means being able to listen to lectures in bed, attend discussions on your couch-- all while still being in your pajamas! Plus, there is no need to fight traffic, or find your way across a large campus.
And best of all, you get to learn whenever it is most convenient for you. Which leads into…
2. Learning Self-Discipline and Responsibility
Even more than the course materials you learn in your classes, the most rewarding lesson online classes will teach you is how to self-regulate. With no physical environment to force you to work, or the disappointing look of a professor when your homework is another day late, it is your responsibility to learn how to get your work done in an efficient, timely manner. You may attempt to slack off and finish everything at the last possible second, but you will quickly discover that this is both extremely stressful and most of the time unattainable
If self-regulating isn't one of your strongest skills, an online class can help you strengthen that skill until you're knocking out assignments days or even weeks before they're due.
3. Improving Your Tech Know-How
If you are an older person in the market for a new job, you have probably discovered that everything is adapted for the digital world. If this feels foreign or intimidating to you, that's completely understandable. Computers have rapidly advanced in just the last decade alone, and there are a lot of important skills you will need to know in order to be successful in your new job.
For this reason, online classes might seem impossible or difficult. But think of them like a blessing in disguise! Alongside learning class material, you are building up the technological know-how to stay up to date with the current job market.
4. Lower Cost
The 'traditional' college experience may feel out of your budget right now, and that's totally understandable. Thankfully, an online education has lower costs which could make getting your degree or certificate much more affordable. Studying online means that you only pay a tuition fee, book supplies, and possibly a few other necessary items. Plus, there are no added costs of transportation, food, or housing-- which alone averages around $10,000-$12,000 per year.
Alongside this, once you have finished your trade or healthcare degree, there are available jobs that you can start looking for rather than waiting for the right opportunity to arrive.
These are but a few reasons why you should consider starting online classes right now. If you find yourself interested in starting your online education, Idaho State University's Continuing Education and Workforce Training can help.
CEWT is dedicated to providing you with the opportunity to grow and improve. Because of the current COVID-19 situation, all of our 2020 Summer classes are available online and our upcoming 2020 Fall catalog will feature more online-only classes. Be sure to check out our apprenticeship/trade programs such as HV/AC, plumbing, and electrical, and our healthcare programs, such as CNA or EMT, as these will be offered in a blended learning format.
To take a look at all of our available online classes, visit https://cetrain.isu.edu/enrollment/ or call us at (208) 282-3372.