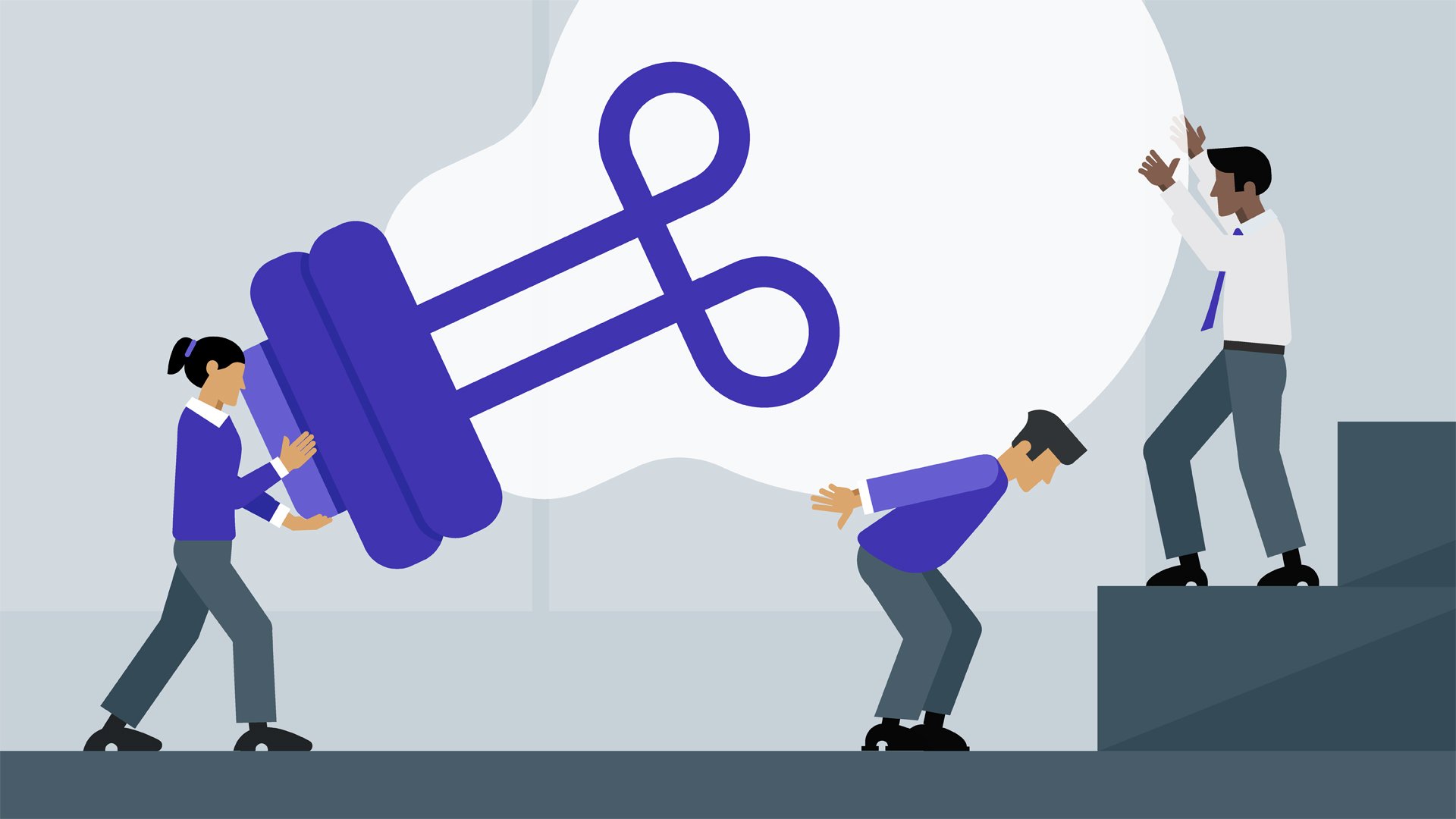 You've probably heard "teamwork makes the dream work" at some point in a business meeting that took just a little too long. But you probably haven't heard the whole quote, which packs a much heftier punch!
Here it is: "Teamwork makes the dream work, but a vision becomes a nightmare when the leader has a big dream and a bad team."
This asks the question: how can a supervisor help build teamwork with the people they lead? Considering a new leadership style might be the solution.
Traditional leadership styles have a tendency to put the leader at the top of an organizational structure, with the leader relying on the power of their position to give them authority.
According to Robert Greenleaf, originator of the servant leader movement, servant-leaders focus on the growth and well being of the people they lead rather than the accumulation of power.
Servant leaders share their power and put the needs of others over their own needs, seeking to develop others and help them perform as highly as possible.
Take Google, for example. Google has a reputation for treating its employees well-- providing them free gourmet food, free rides to and from work, and a pet friendly environment . In return, Google has shown increased productivity and revenue!
While fancy food and letting people's pets roam the office halls might make for an exciting work environment, at the end of the day what matters is for servant leaders to be compassionate and work alongside the people they lead to meet your company's goals. Team work really can makes the dream work!
If you think that adopting a servant leadership style sounds like a good match for your and your company, Idaho State University's Continuing Education and Workforce Training is offering an upcoming course on servant leadership.
Class begins March 18, from 7-9PM, with weekly classes on Thursday until April 15.
To register for the course, or for additional information, click here.