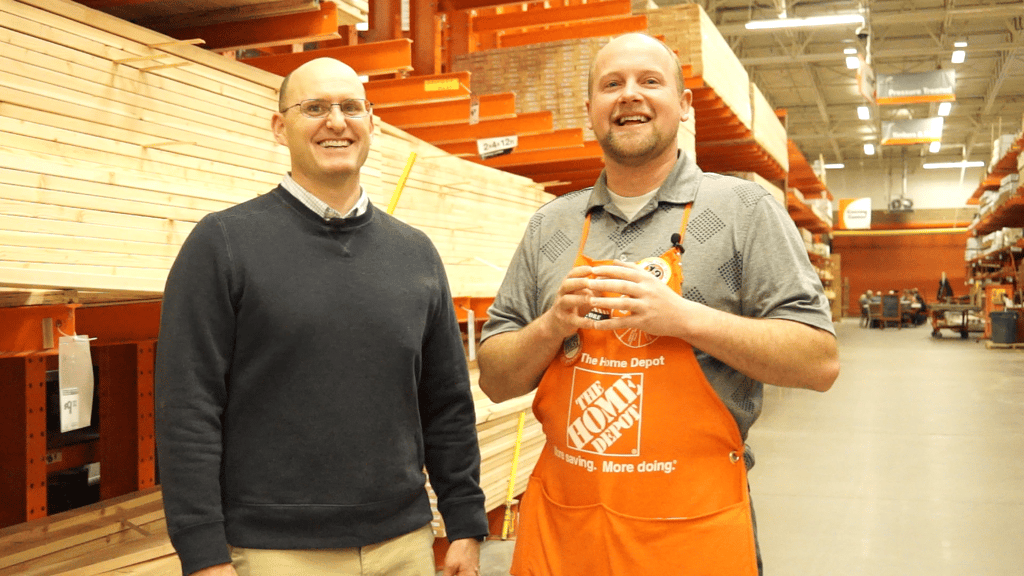 This year, draft season is coming early.
On March 28th and 29th, participants will stand in the spotlight as they prove their skills to professionals and hopefully snag a position that will launch them into a job and potentially a career.
Yet this isn't football, basketball, or baseball.
It's the Construction Combine, and it's an event for job-seekers who are eager to learn new skills and interact with potential employers in the construction field.

Inspired by the NFL draft and hosted by Idaho State University's Continuing Education and Workforce Training Division and Home Depot, the Combine gives job-seekers a chance to be drafted into a career after a two-day event at Chubbuck's Home Depot.

The Combine is a timely response addressing two vital issues employers are facing across the state. The first being that local contractors struggle finding a reliable and experienced workforce, which can be a game changer in their productivity during the busy construction season. The lack of qualified employees for hire is impacting the market, and what these contractors really need are people willing to be trained.

The second issue is an increase in demand for new housing complexes; coupled with the a stalled rate of workers contractors can hire within the area, the need is not being met. There simply aren't enough working hands to keep up. This is causing delays in building times and making the increase in construction work slow down simply because of scheduling.

"New construction demand is up," says Scott Stephens, CEWT's Business Consultant. "Currently, there are only a hundred and fifteen houses on the market in the Pocatello area. Some contractors are six months out from starting on new construction because their teams can only handle so many jobs at once without more help. Luckily, most of the contractors I've talked to are very excited about the Combine."

The fact that the Combine takes place in early March is no coincidence.

Brad Landon, Store Manager for Chubbuck's Home Depot, says, "Every spring season, near the Home Depot, we've noticed the biggest obstacle for contractors is finding good help. That is why we've partnered with ISU to come up with the Construction Combine."

The Combine will meet these needs with two days of unique training from 8 a.m. to 5 p.m. On day one, job-seekers will train in the areas of framing, concrete, electrical, plumbing, flooring, and masonry in hopes to up their games in those fields.

On day two, the participants will apply their skills and teamwork in building sheds while contractors observe their proficiency and willingness to work hard.
Afterwards, these sheds will be put to good use. "One of Home Depot's initiatives for our community is giving back to our local veterans and their families. We're really excited to donate these sheds once we're done building them to veterans who are in need in our community," says Landon.

Once the sheds are built, the NFL-inspired draft will begin. Full of music, food, and prizes, the draft gives job-seekers the chance to get jobs with local contractors and provides those contractors the opportunity to select individuals from the talent pool who they feel would be a good fit for their business.

"This will be the best opportunity that contractors have to find the talent they need, and for a job seeker to find a great job in the construction industry," says Stephens.

For those interested in sponsoring the Combine as a contractor, contact Scott Stephens at (208) 241-5209. If you would like to participate as a job seeker, you can visit cetrain.isu.edu/combine to register.