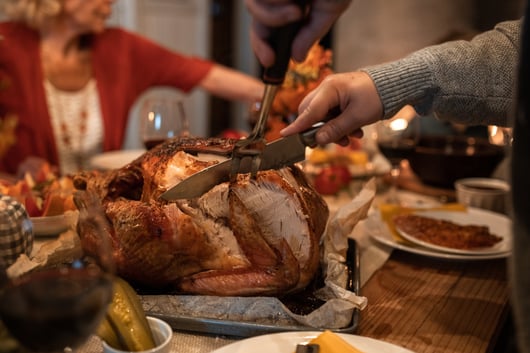 Thanksgiving is a special time of year when families come together to celebrate gratitude and create lasting memories. While the holiday is synonymous with a delicious feast, there are plenty of fun activities to enjoy with your family during Thanksgiving that go beyond the dinner table. Whether you have a large extended family gathering or an intimate celebration, here are some fantastic ideas to make the most of this festive occasion.
Turkey Trot or Fun Run:
Start your Thanksgiving morning with a burst of energy by participating in a local Turkey Trot or fun run. Many communities organize these events to raise money for charity. It's a great way to get some exercise and enjoy quality family time before indulging in a hearty Thanksgiving meal.
Volunteer Together:
Thanksgiving is all about gratitude, and what better way to give thanks than by giving back to your community? Find local volunteer opportunities, such as serving meals at a shelter or participating in a food drive, and involve your family in making a positive impact on the lives of others.
Pumpkin Decorating:
Before you turn your pumpkins into a pie, set aside some for a fun family pumpkin decorating session. You can use paint, markers, glitter, and various craft supplies to let your creative juices flow. It's an engaging activity for all ages, and you can display your masterpieces as part of your Thanksgiving decor.
Create a Gratitude Tree:
Get crafty and create a gratitude tree by collecting fallen branches and placing them in a vase. Cut out leaves from colorful paper and encourage each family member to write down something they're thankful for. Attach the leaves to the branches, and soon you'll have a beautiful visual reminder of things your family is thankful for.
Cooking and Baking:
While the main Thanksgiving feast may be a joint effort, consider involving the entire family in preparing some side dishes, desserts, or appetizers. Kids can help with tasks like rolling out pie dough, mashing potatoes, or setting the table. Cooking and baking together can be a fun way to bond and share family recipes.
Family Football Game:
If your family enjoys sports, organize a friendly Thanksgiving football game in your backyard or at a local park. It's a great way to burn off some calories from your meal and enjoy some healthy competition. Don't forget to create custom team jerseys or shirts to make it even more memorable.
Movie Marathon:
After the big meal, cozy up on the couch and enjoy a Thanksgiving-themed movie marathon. Classics like "Planes, Trains, and Automobiles" and "A Charlie Brown Thanksgiving" are sure to bring laughs and nostalgia to your gathering. Don't forget the popcorn!
Board Games and Puzzles:
For a quieter but equally enjoyable activity, break out the board games and puzzles. Whether it's a friendly game of Monopoly, a challenging jigsaw puzzle, or a card game like Uno, these activities can provide hours of entertainment and foster family togetherness.
Thanksgiving is a wonderful opportunity to connect with your family and create lasting memories. While the traditional feast is undoubtedly the centerpiece of the holiday, incorporating fun and meaningful activities can make your celebration even more special. Whether you choose to volunteer, engage in outdoor activities, or simply relax together, the key is to cherish the time spent with loved ones and embrace the spirit of gratitude that defines Thanksgiving. So, this year, consider adding some of these activities to your Thanksgiving tradition and watch as your family bonds over shared experiences and laughter. Happy Thanksgiving!