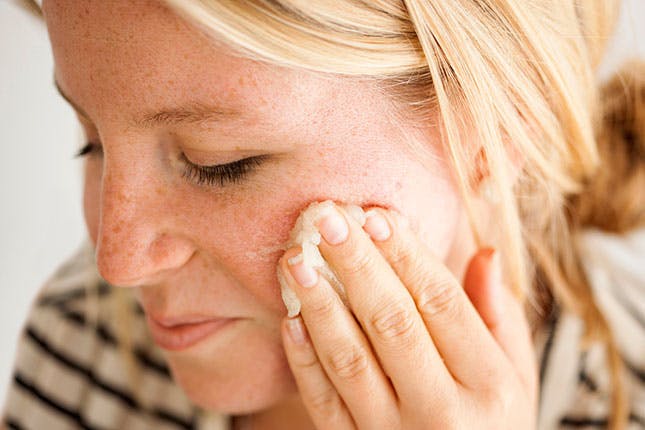 Everyone needs a little self-care here and there, and there's nothing like a good sugar scrub to help you feel like you're lapping in luxury.
It might sound a bit strange to put sugar on your skin, but sugar has several benefits-- besides tasting great.
Sugar is a natural humectant, meaning that it brings in and retains moisture. This helps skin stay hydrated and look more radiant. In the dry winter, anything that can lock in moisture is a must.
As an exfoliant, sugar has an advantage as well. Salt scrubs can be too harsh and can strip skin of its natural oils, and microbeads are toxic to the environment and can cause tears in the skin.
Sugar granules, however, are smaller than salt or microbeads. This means less damage to the skin. For those with sensitive skin, this is especially helpful, since several exfoliants can be too harsh. In fact, exfoliating can help moisturizer work more efficiently, since unclogged pores can retain moisture better.
Different types of sugar have different types of exfoliation. Brown sugar, the softest sugar, offers a gentle scrub, whereas raw sugar is more coarse and offers a more rigorous scrub. Because of the variety, different sugars can be used for different parts of the body, such as body scrubs, face scrubs, and lip scrubs.
There are several awesome sugar scrubs available to buy, but what about making your own?
That way, you can customize all of the awesome ingredients going into the scrub to fit your personal preferences!
ISU's Continuing Education and Workforce Training will be offering an Introduction to Sugar Scrubs class on December 5th. You will learn about and make your own sugar scrub, which you can bring home to enjoy. These can be excellent holiday gifts or can become a passionate hobby.
Let's get scrubbing!
If interested in signing up, please visit cetrain.isu.edu or call us at (208) 282-3372.