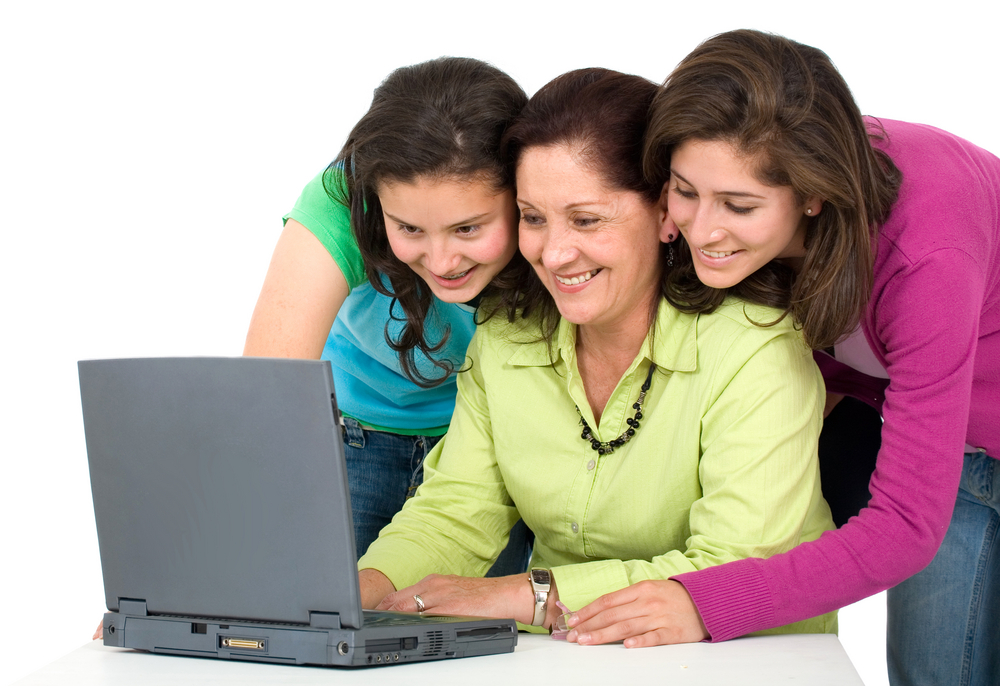 It is currently the beginning of May, and that means right now is the time to celebrate our mothers. While previous stay-at-home orders and current plans to slowly re-open select states across the US have made it a bit difficult to celebrate this year, there are still plenty of ways you can show your mom that you care about her.
Instead of a card, a necklace, or even a nice bouquet, try giving your mother quality time. Quality time together is one of the most rewarding things you could give to your anyone. And, considering the current reality, one of the safest and most convenient ways to be together is through digital communication.
While you may not be able to do something together face-to-face, Continuing Education and Workforce Training's upcoming online courses are one way you and your mom can do something fun together!
Here are some upcoming CEWT online classes that you and you mom you could take together in the comfort of your own homes:
Beginning Watercolor - In this beginning watercolor class, you will learn different techniques to navigate common issues and find your unique artistic style. It's important to understand the color wheel with opposite colors and complementary colors in order to achieve a beautiful watercolor painting. This class will cover all of this and is a good base to start into the amazing world of watercolors.
Furniture Painting - Bring a small piece of furniture from home like a chair, stool, side table, etc. and learn the art of using Dixie Belle Chalk Paint to transform your fixer upper projects. It's a fun DIY that anyone can do! Paint, brushes, and other materials provided.
Gardening Basics: Finding Success Your First Year - Do you finally have a yard but don't know where to even start with a garden? This class is for you! We'll cover how to get started so you won't get overwhelmed and discouraged. We'll discuss what to worry about, what to ignore for right now, what to try, and what to save for next year. Make THIS the year you finally grow a garden.
Making Wind Chimes - Transform vintage kitchen gadgets – like spoons and measuring cups – into a one-of-a-kind wind chime. Each student will take home a completed chime to hang all spring long. All materials provided.
Window Painting - Do you love the look of stained glass but don't want your hands to suffer? Transform a vintage window into a statement piece with just a little guidance and paint! All materials will be provided for each student to create and take home a beautifully painted, vintage window.
Interested in seeing the other online classes CEWT is offering this summer? Check out the full list here!