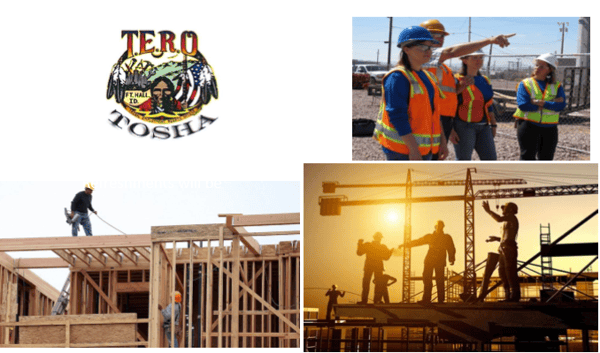 November 12 through November 18 is National Apprenticeship Week!
According to the US Department of Labor, National Apprenticeship Week allows leaders in business, labor, education, and other fields show to their appreciation of apprenticeships.
As part of National Apprenticeship Week, ISU's Continuing Education and Workforce Training's apprenticeship coordinator, Paul Dickey, will presenting at Tribal Appreciation Day.
Tribal Appreciation Day is sponsored by TERO and the 477 Program, and will be held on November 15 from 5:30-7 PM in the Fort Hall Housing Authority Conference Room. Refreshments and door prizes will be available.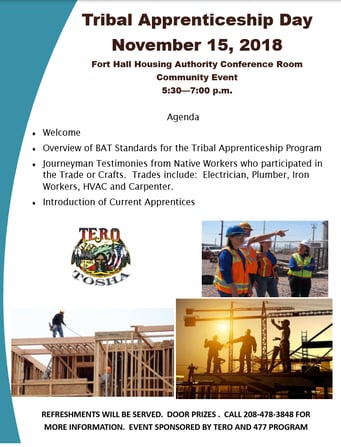 The event will cover an array of topics, including an introduction of current apprentices, an overview of BAT standards for the Tribal Apprenticeship Program, and journeyman testimonies from Native Workers in trade or crafts.
The agenda includes welcoming presentations from the Fort Hall Business Council, the TERO Commission Chairman, and the JATC Committee Chairman. Presentations on Department of Labor and Standards of Apprenticeship will be presented by ISU and TARO. Personal apprenticeship testimonies from Native workers and an introduction of current apprenticeships will also be given.
Anyone is welcome to attend. Come show your appreciation for our local apprentices!
You can call (208) 478-3848 for more information.