This article is for a Live Cooking Webinar on February 9th, 2022. To learn more about this live webinar, read our article here.
Baked Chocolate Pudding with Brandy Cream
Ingredients
Flour 1 cup
Granulated Sugar ¾ cup
Cocoa Powder 2 T
Baking Powder 2 t
Salt ¼ t
Walnuts, chopped ½ cup
Butter, melted 2 T
Milk ½ cup
Vanilla 1 t
Brown Sugar ½ cup
Granulated Sugar ½ cup
Cocoa Powder 2 T
Cold Water 1 cup
Heavy Cream 1 cup
Powdered Sugar ½ cup
Brandy 2 T
Instructions:
Generously grease baking dish. Combine flour, ¾ cup granulated sugar, cocoa powder, baking powder, and salt in a large bowl and mix well. Stir in chopped nuts and melted butter. Add milk and vanilla and stir until well blended(batter will be thick). Pour into prepared Baking Dish.
Preheat oven to 325. Combine remaining sugars and cocoa in medium bowl and blend well. Sprinkle over batter. Pour 1 cup cold water over top. Bake until pudding is set, about 1 hour. Can be baked early in day and reheated in 325 oven for 30-45 minutes.
For brandied cream, whip heavy cream with brandy and powdered sugar until stiff peaks form.
Scoop out serving of pudding and serve topped with cream.
Links to Chef Jason's Podcast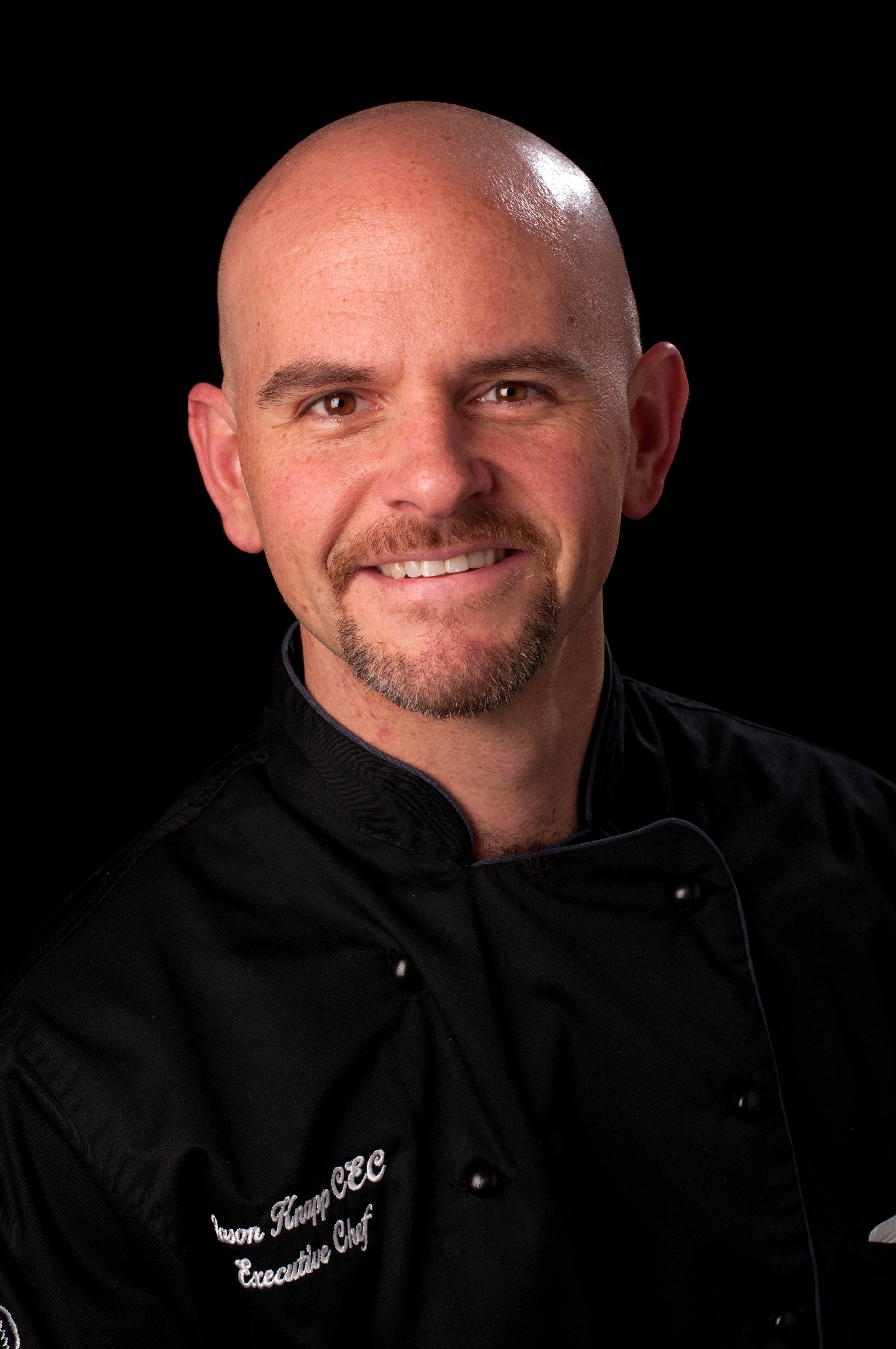 You can view the entire cooking show here: