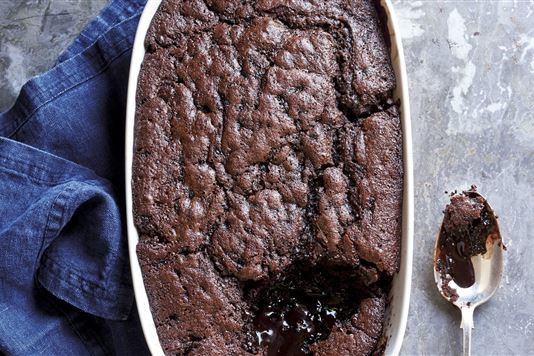 Are you in need of a great treat for Valentine's Day? Do you want to make something special for your significant other or friend, but are unsure what to make? Or are you single looking for a way to learn something new? Look no further.
Idaho State University's Continuing Education/Workforce Training (CEWT) has teamed up with AARP Idaho and Chef'n Podcast Chef Jason Knapp to bring you a live cooking show in preparation for Valentine's Day. This event is open to anyone who wants to make a holiday treat that looks fantastic.
Join Chef Jason from the comfort of your own home on February 9th, 2021 at 12:00 pm -1:00 pm MST, and learn how to make a simple yet amazing recipe called "baked chocolate pudding with Chantilly cream". It's a fast and fun recipe that can be made and enjoyed by everyone, whether they are a whiz in the kitchen or barely know what a kitchen looks like.
This event is unique. It has involved a collaboration between AARP Idaho as well as other life-long learning groups, including New Knowledge Adventures (NKA) and Friends For Learning (FFL). Each of these organizations are dedicated to helping the senior population of Idaho continue to learn new skills and get involved in their communities.
Q&A
Those representing the organizations involved were able to answer a few questions about the event as well as the effort it has taken to bring it all together.
Here are some of their responses.
1. Tell me a little about your agency and its mission.
Gary Salazar, Director of Continuing Education/Workforce Training
CEWT or Continuing Education and Workforce Training is a department within the College of Technology at Idaho State University. We provide non-credit training and continuing education classes throughout southeastern Idaho's region. We also support our state's Life Long Learning (LLL) groups that want to remain active, continue learning new things, and push the boundaries of discovery in their lives.
Cathy McDougall, Director of Outreach, AARP Idaho
For more than 60 years, AARP has been working in the Gem State to improve the lives of the 50-plus and make communities better places to live for all ages. We strive to educate and inspire elected officials, local leaders, planners and citizen activists on how to identify their community's specific needs and then create and implement the programs, policies and projects that will help meet those needs. Today, with a membership of over 184,000 strong, AARP Idaho is the largest advocacy organization for Idahoans 50 years of age and older. AARP Idaho is in communities across the state enhancing the quality of life for all as we age. Find out more at www.aarp.org/ID
Sue Miller, President, New Knowledge Adventures
New Knowledge Adventures (NKA) is all about Active Aging, In 1997, a small group of individuals led by C.J. Lammers, our first president, had a vision to create life-long learning opportunities for people over the age of 50 in Pocatello and the surrounding communities and the International Road Scholar program to establish NKA. From this group of individuals, NKA has become a non-profit organization that offers numerous classes in 11 categories. Here are some of the different categories Health, Exercises, Food, Educational, Travel, Community Service.
2. How is Your Organization Involved in the Live Valentine's Day Cooking Show?
Gary Salazar
This is an exciting initiative we are partnering with AARP in Idaho on. We want to introduce our seniors statewide to some fun and simple cooking ideas, via the advantage of live streaming technology. Having it take place before the actual Valentine's Day, gives those of us who can't even boil water, a chance to practice before we spring a yummy dessert on our friends or significant others.
Cathy McDougall
AARP is actively promoting the event to our membership and the public in general. Many older Idahoans are stuck at home looking for interesting ways to connect with others and learn something new. Older adults are interested in learning how to prepare delicious dishes and AARP is getting the word out so more people can be engaged.
Sue Miller
NKA is promoting this event to our members through Zoom. Many of our older members are always interested in trying new and exciting venues.
3. What benefits have you seen in working with the other agencies in preparation for this event?
Gary Salazar
This has been an exploration that has brought out the best in collaboration with everyone. We want to create moments that will be enjoyed and ignite the interest in others to go try it for themselves; to go explore those wonderful words, 'Let's Try'! We want to hear the crowd cry, 'More Please'! We want people to say, "That was fun...I can do that...and then go do it!" The benefits are in what we 'become' when we 'try'....and that continues throughout all of our lives.
Cathy McDougall
ISU and AARP Idaho have a strong partnership for over 6 years through the New Knowledge Adventures program. The benefits of the collaboration include a commitment to adult learning and engagement, access to a wide variety of instructors and a shared constituency of adults looking for ways to avoid isolation and to stay mentally sharp.
Sue Miller
We have partnered with AARP and have seen positive feedback from all our members. We are always striving to open up new adventures.
4. In your own words, what makes this event worth supporting for your agency?
Gary Salazar
We have fun, we get to help others do the same, and it makes everyone better.
Cathy McDougall
Lifelong access to education, no matter what the subject, is inherently important. It's even more of a necessity given the current pandemic and the isolation so many older Idahoans are confronting. Fun and entertaining events like this engage the mind and teach participants something new that can be shared with friends and family. Plus, who doesn't like chocolate?
Sue Miller
Our members are always looking for educational learning of new and exciting dishes. With the pandemic still with us, we are always searching other instructors and their experiences which they can share with all of us. Never too old to learn.
5. Why should someone attend this event?
Gary Salazar
Well, it is for Valentine's Day...that should be enough. However, maybe look at it as a nice change from candy and flowers. Literally, this could be your topping for a great day. It's free, it's fun...come learn and laugh.
Cathy McDougall
To eat chocolate of course! Chef Jason is entertaining and shares tips of the trade to take your cooking skills to the next level.
Sue Miller
We have had a class with Chef Jason in the past and it was wonderful. We all look forward to this amazing chocolate dessert.
Meet the Chef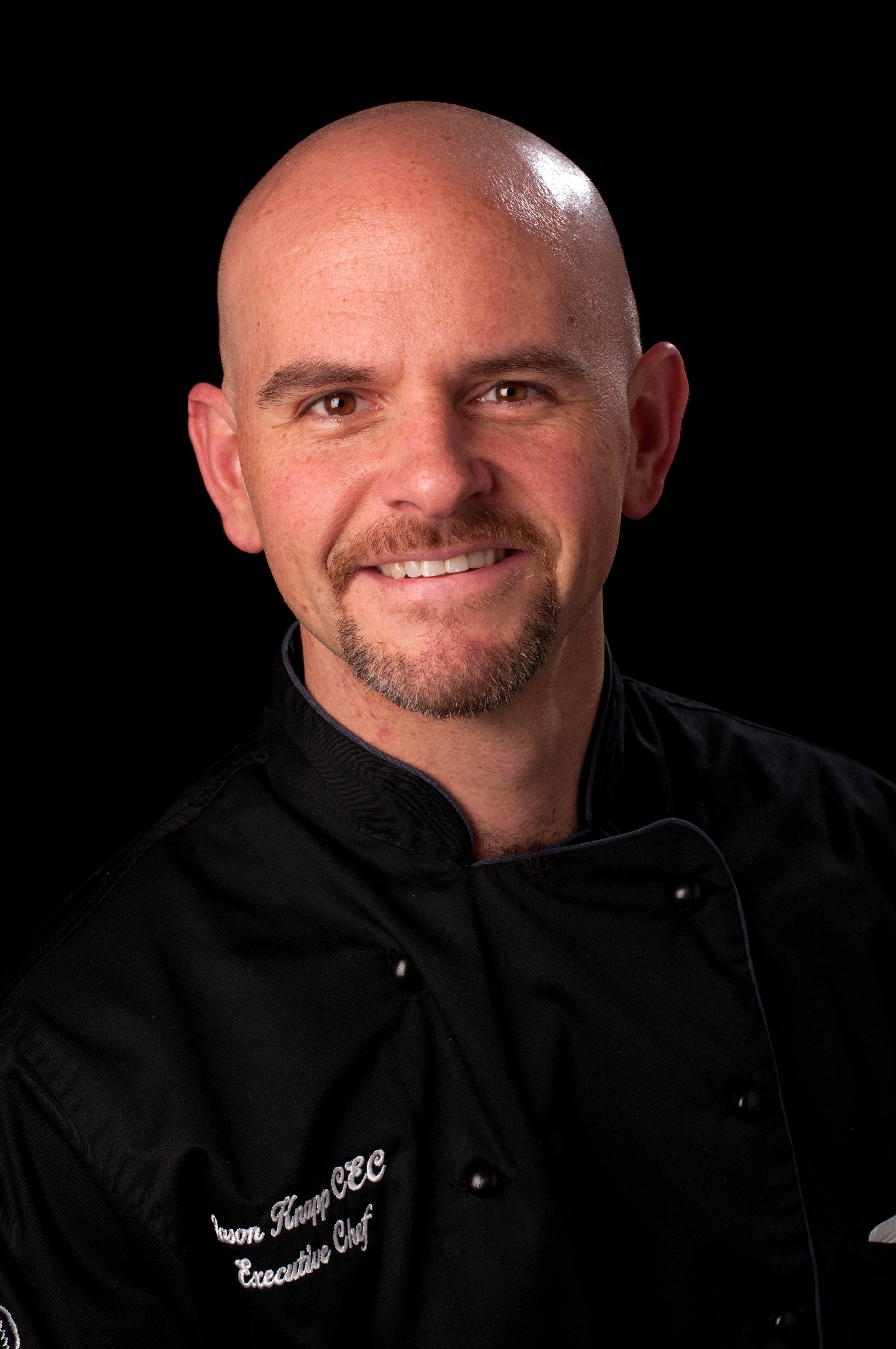 Chef Jason Knapp is an expert chef and teacher, with decades of professional experience. He started at the Waffle House in 1997, where he discovered his love and passion for cooking.
Since then, he has worked at multiple locations, including Pleasant Valley Country Club and Sonny Williams Steak Room, before becoming the Sous Chef and later the Executive Chef for the Arkansas Governor's Mansion.
He has also served students at multiple universities including Pulaski Technical College and the University of Central Arkansas. He served as the Culinary Specialist for Sysco Foods for the past six years, and now enjoys sharing his love of cooking through his Chef'n Podcast.
As Gary Salazar states, "Chef Jason brings great talent and personality to the table, and has a knack for making complex sounding dishes pretty simple to create."
Come Join the Event!
Whether you are young or old, a skilled chef or a beginner in the kitchen, you are invited to join Chef Jason Knapp live on February 9th from 12:00 pm -1:00 pm MST. If you are interested, you can register for the event at AARP Idaho's website, or alternatively join at cewt.zoom.us/j/84672056230.
Registration runs until February 7th. The event is online, meaning you can learn how to make the baked chocolate pudding with Chantilly cream from the comfort of your own home. We here at CEWT as well as AARP are looking forward to learning how to cook with you!