Brand awareness is an extremely important, but also heavily ignored staple to any business's success. Brand awareness refers to how well-known your brand or company name is.
Strategies that focus on increasing brand awareness should be a staple in every company's marketing plan. However, for many people, it's difficult to determine the best way to do this effectively - or where to even start.
Here are a few simple ways to get started with increasing your company's brand awareness:
Word of Mouth
Some call it old-fashioned, but word-of-mouth is still one of the most tried and true ways of going about increasing your brand awareness. Sometimes, getting the word out about your company can be as simple as making sure that all your friends and family know about your business.
After all, people can't spread the word about something they don't know about! Beyond actually telling people about your brand, there are things you can do on a day-to-day basis when running your business that will help:
1.) Provide a high level of customer service - offering good customer service is extremely important, especially since you know that people will tell others about their experiences (both good and bad).
2.) Connect with your customers on a personal level - interacting with customers as consumers is one thing, but it's important to also interact with them as people as well. Make it known how you got your business started, your struggles, how you got off your feet, etc. It's nice to know the name and the face behind a business
3.) Carry business cards with you wherever you go - networking can happen in the strangest of places and you never know where you're going to meet someone that can help you advance.
Ensure you always have a few business cards on you, and don't hesitate to hand them out! The same goes for taking others' cards. Don't be afraid to ask someone for their card - you never know when it will come in handy
4.) Create and maintain a blog - having a blog lets your customers know what's happening in your business, your industry, and more! Be sure to update it regularly and ask your customers for feedback and discussion
Guest Blogging
Guest blogging is a great way to increase brand awareness within your industry or community. Having a blog published on a well-known website or in a well known print publication can be great for the reputation of both you as a business owner and your company as a whole.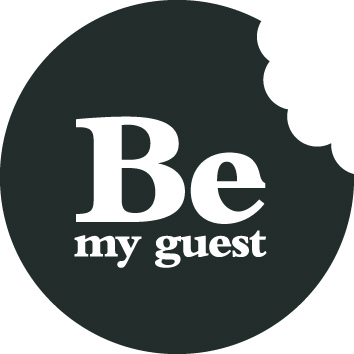 For example, if you run a small marketing firm and you have a guest blog published for a well-known publication such as Marketing Magazine or Forbes, a social website like Hubspot or Hootsuite or a larger, more well known firm, it will only increase awareness around your company and help to grow your client list.
Freebies
Giving freebies to select/influential people is a great way to promote your brand. Consumers like trends. So, if your brand is used and enjoyed by people who are well known or have some sort of authority (be it online, or elsewhere), your consumers will be more likely to follow suit.
Take celebrities, for example. Derek Jeter is perhaps the most famous Major League Baseball player of the modern era, and he promotes Nike Jordan shoes.
He wore Nike Jordan cleats in every game he played in for the majority of his career, and often sported additional apparel by the brand as well. In this case, Jeter was actually being paid by Nike Jordan to wear their brand.
This is known as an endorsement contract. The company knows that the money spent on the contract with Jeter (someone with super-star-like status) will benefit them in the long run.
However, celebrities aren't always necessary. If your brand promotes a product (rather than a service), giving out samples to people with online presence can be a great advantage to you in the long run.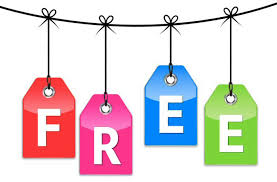 Subscription services like magazines, make-up boxes, pet crates, etc. all have online forums and are talked about in consumer blogs. Here is an example of a company that gives its products out for free when you meet certain criteria.
Partner With Other Brands
Partnering with another brand may seem odd at first. However, if you choose the right brand to do this with, both parties can gain sales as well as brand awareness.
A great example of two brands partnering is Coca-Cola and McDonald's. Since the two brands are self-sustaining on their own and they are not in direct competition with each other, the partnership benefits both parties.
Use Social Media
Social media is a fairly new marketing tool; however, if used effectively, it can help harness thousands of loyal customers and increase brand awareness rapidly. Here are some quick statistics about social media:
50% of Facebook users check their profile daily
Facebook sees 3,200,000,000 likes and comments per day
Instagram has exceeded 200 million users and sees over 1 billion likes per day
1 in 6 internet users have a Pinterest account
There are over 645,750,000 active Twitter users
82% of consumers admit that they have more faith in a brand if the company itself and it's CEO are active on social media channels
There are many ways to use social media to your company's advantage. You could try free strategies, which mainly use word-of-mouth approaches (i.e. sharing photos, ideas, promotions about your company, etc.).
Or, you could opt for a paid strategy. Paid strategies can be carried out by you or by a third party agency - but do make sure any money you spend will benefit your business. If you choose to try out a paid campaign, you can of course carry out an organic strategy as well.
Whether you choose to stick with organic, free social strategies or for paid promoted strategies, social media is something that cannot be ignored.
Whichever strategies you choose to focus on, be sure to stick with it, as you may not see immediate results right away. In the end, no one is going to care about promoting your company and raising your brand awareness except for you.