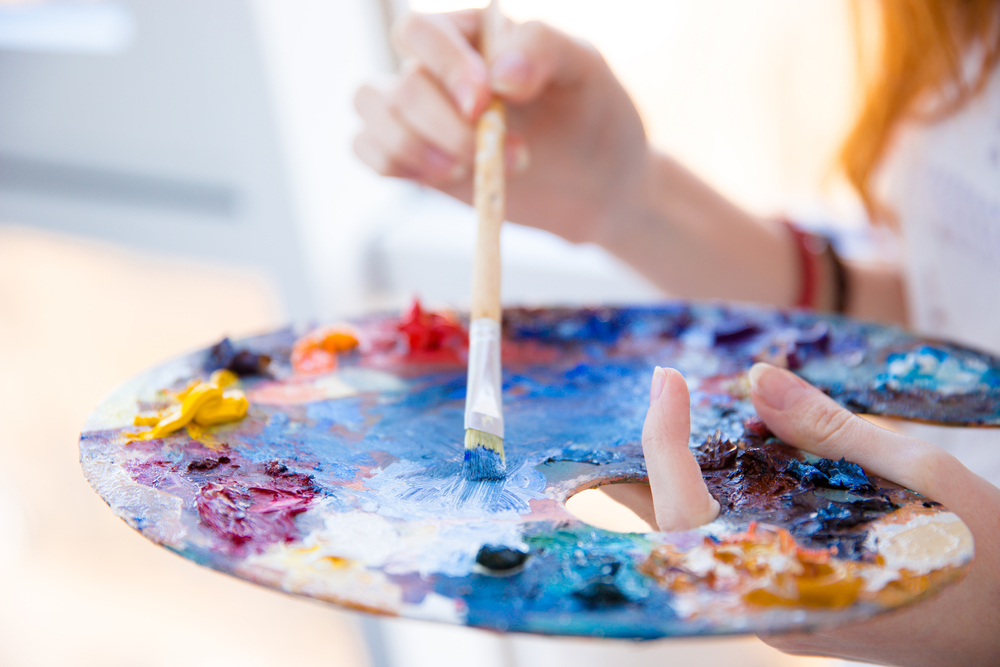 Did you know that the art of creating has more benefits than just being a fun hobby? There are several mental health benefits that come from making art.
The repetitive nature of making art has a similar effect on the brain as meditation, drawing the artist into something known as "flow." First observed by psychologist Mihaly Csikszentmihalyi, flow is described as the feeling when someone is so completely absorbed by an activity that nothing else seems to matter.
"When we are involved in [a craft], we feel that we are living more fully than during the rest of life," he described during a 2004 TED talk. "You know that what you need to do is possible to do, even though difficult, and sense of time disappears."
Alongside the meditative effect of flow, doing crafts has shown to have a strong therapeutic effect.
A large-scale study that asked knitters from around the world found that the craft provided a wide range of perceived psychological benefits: relief from stress, a sense of accomplishment, increased happiness, reduced anxiety, enhanced confidence, as well as cognitive abilities (improved concentration/memory, problem-solving, etc.). Other studies still have found that creating art stimulates the release of dopamine.
So whatever you are passionate about, have fun creating! Science says that it will do you nothing but good.
If you are interested in taking a class on arts & crafts, ISU's Continuing Education and Workforce Training is offering several arts & crafts courses. From window painting to making wind chimes, there's bound to be a class that allows you to explore your creative side and go with the flow.
Here are just a few classes happening soon:
Illustration - This unique art class in a combination of Acrylic Paint and Black India Ink on a Upcycled Cabinet door for framing. Starts Feb. 1.
Intermediate Wound Glass Beads "Moretti Glass" - This class is for those who have completed the Beginning Wound Glass Beads class and want to expand your knowledge of this class is for you. Class starts Feb. 4.
Window Painting- Transform a vintage window into a statement piece with just a little guidance and paint! Class held Feb. 9.
Wreaths - Create a wreath that will be a perfect focal point for your front door or anywhere! Class held Feb. 10.
Beginning Watercolor - This class will serve as a good foundation into the amazing world of watercolors. Class held Feb. 17.
Fun Fusing - In this quick and easy class each student will make a piece of art out of glass. Class held Feb. 16 and Feb. 18.
Character Design- Take a Saturday afternoon to draw some characters and bring them to life! Class held Feb. 20.
Making Wind Chimes - Transform vintage kitchen gadgets – like spoons and measuring cups – into a one-of-a-kind wind chime. Class held Feb. 23.
Transfer Serving Tray - In this course, you will paint and use materials like transfers and waxes to create your very own, one-of-a-kind serving tray. Class held March 2.
For any additional questions, visit cetrain.isu.edu or get in touch with us at (208) 282-3372.