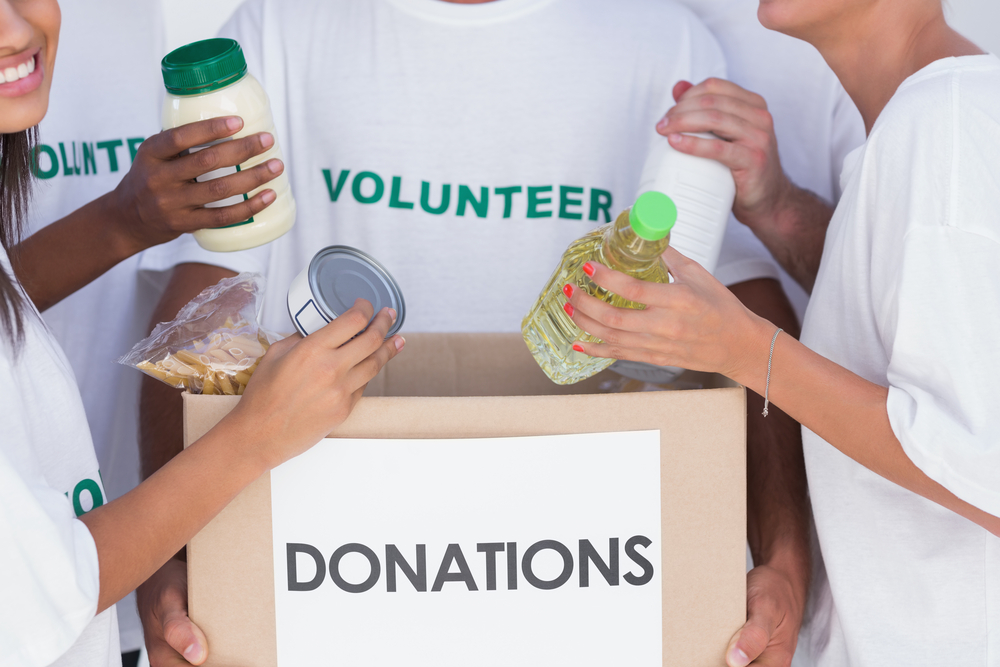 2020 has been a hard year for everyone. Due to the pandemic, families across the country, even in our own neighborhoods, have been risking homelessness, unemployment, or food insecurity.
Like most things this year, how we celebrate the holidays will look different. But there is one thing that always remains year after year-- giving back to others, paying it forward, and showing that we care.
To meet those goals, Southeast Idaho's service organizations are giving back to the community through donations and assisting those in need. Here are how some local service organizations are giving back to those less fortunate this holiday season:
Kiwanis Club of Pocatello
The Kiwanis Club of Pocatello is the oldest Kiwanis organization in Idaho. In fact, they celebrated 100 years in Idaho last August. They meet on Tuesdays at noon in the Clarion Inn.
Their projects include "Bring up Grades" and "Hope for America", which awards elementary students in the Pocatello-Chubbuck School District each year. They also sponsor a Christmas party for patrons at Family services Alliance. Because of COVID, they have had to cancel their annual Pancake and Sausage Breakfast fundraiser this year. However, their club's cash reserve allowed them to donate almost $10,000 in donations for youth and community service projects.
The Kiwanis Club also recently gave $1,000 to Pocatello High School to help support a program they have that provides shoes, clothing, and school supplies to homeless students.
Click here to visit Kiwanis Club of Pocatello's website.
Pocatello Sunrise Lions Club
The Lions Club motto is "We Serve" and that is what their club strives to do each day. Each year, the Pocatello Sunrise Lions Club sells poinsettias during the Christmas season to provide emergency funds for those in need. The money raised goes to supply eyeglasses for those that cannot afford them.
Assisting with sight is actually one of the major initiatives of Lions Club International the international organization that oversees the community Lions Clubs. However, because of the wonderful support they receive from the community, they are able to assist in other worthwhile community projects. Recently, the Sunrise Lions Club has donated the funding to install two disc golf courses at the Pocatello City Nordic Center.
As a token of their thanks to the sacrifices made by of our brave warriors that fight to protect our freedoms and value the sacrifices our military families make and have made, the Sunrise Lions Club are donating a large portion of their proceeds from the poinsettia fundraiser to the Gold Star Families Memorial being built in the Northgate addition.
Marines Toys for Tots - Southeast Idaho
Since 1947, Marine Toy for Tots has been helping bring the joy of Christmas and send a message of hope to less fortunate children, through the gift of a new toy. The Southeast Idaho Toys for Tots Campaign serves Bannock, Bingham (excluding Shelley, Caribou, Franklin, Oneida, and Power County, alongside the Fort Hall Indian reservation.
Southeast Idaho's Toys for Tots recognizes how difficult this year has been, and assures that it will be here to help the community. Last year, their local campaign supported 3,928 children in our local area, wherein members of Southeast Idaho donated 18,202 new toys.
If you would like to donate a new and unwrapped toy, click here for a list of toy drop sites.
Continuing Education and Workforce Training would like to wish you a safe and happy Thanksgiving. Last week on our podcast, CEWT Talk, we asked our fan-favorite guests what they are thankful for this year. Click here to listen or watch the episode.