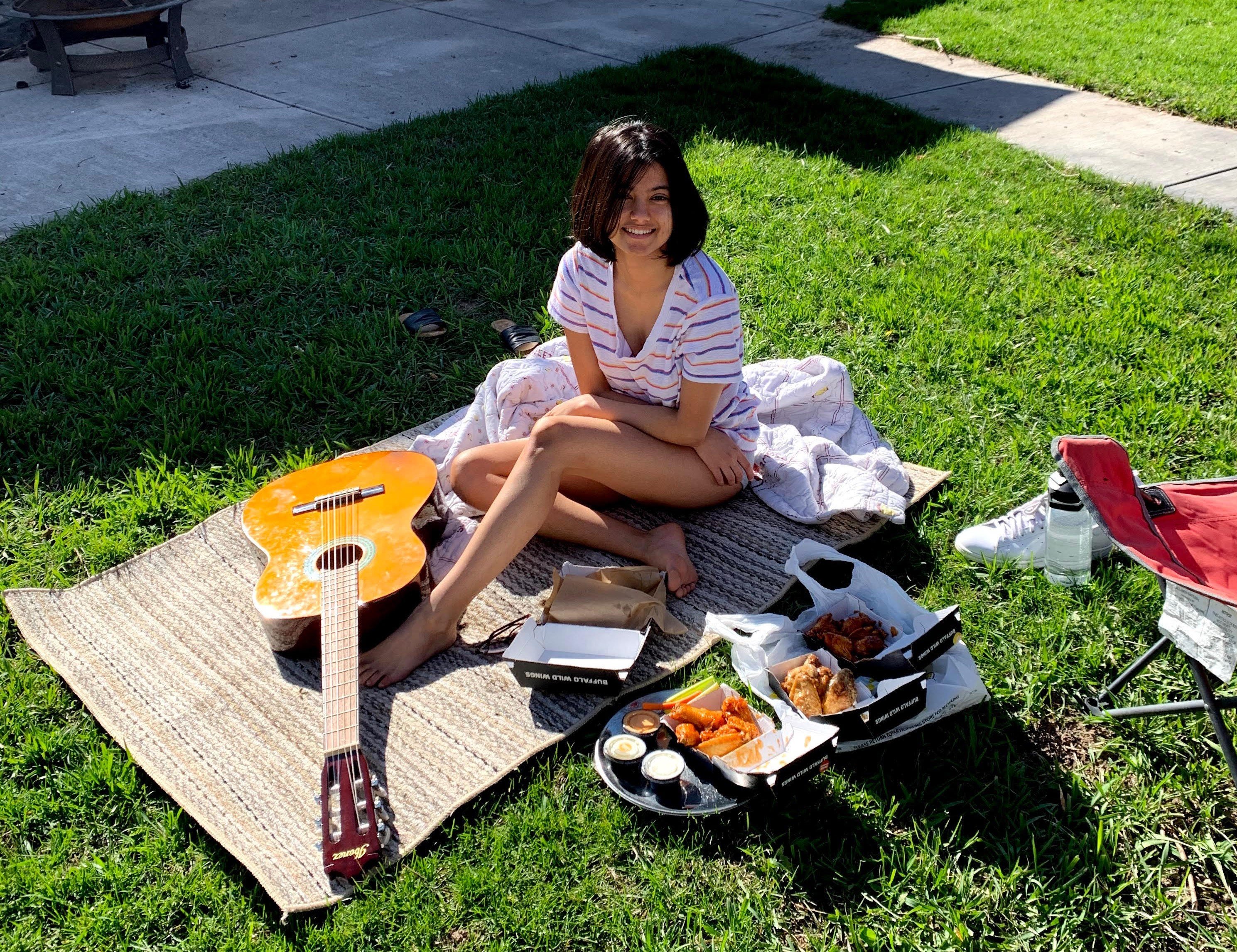 Swechya Acharya, an international student from Nepal and a junior in health care administration, enjoying the outdoors from home.
"There aren't college students walking around the campus area, no athletes going for an early morning run. Just when I thought Pocatello couldn't be more soundless, after the stay at home order, I think this is the most silent place I have ever lived," Swechya Acharya, a junior in health care administration at ISU, stated.
As an international student from Nepal, Swechya-- along with several other international students at Idaho State University-- is put in a difficult position because of the recent pandemic. With no means to return back to their home countries, international students have no option but to remain in Pocatello as they finish the remainder of their classes for the semester.
On March 16, Idaho State University began its spring break early, giving students two weeks off before returning to distance-based instruction on March 30. Then, on March 25, governor Brad Little issued a 21-day stay-at-home order for all Idahoans-- which he extended until April 30.
With the majority of on-campus housing students returning to their former residences and with non-essential businesses closed, students that remain report that Pocatello feels silent, deserted almost.
"I haven't been out except for groceries. When I go for that I wear a mask," said Sabin Shretha, a Nepalese international student and a senior in computer science. "I guess not having contact with people is the best possible way to stay safe. It's hard since humans are social and we like to gather."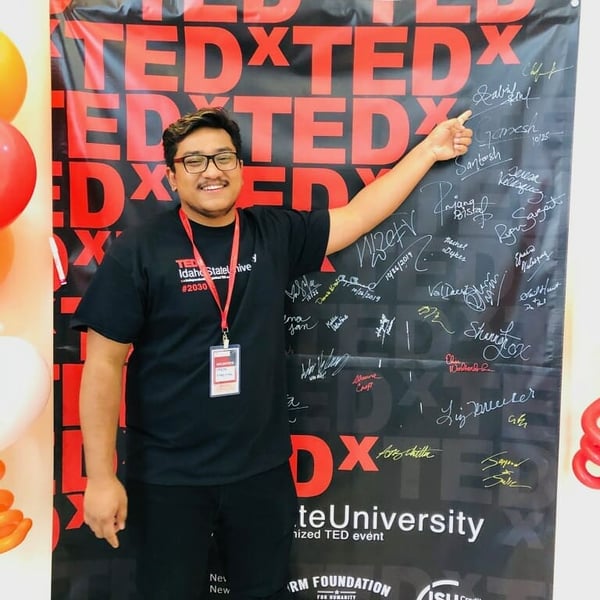 Sabin Shretha at Idaho State University's TEDx event in late October 2019.
One challenge these students face is coping with the isolation that comes with social-distancing. Some are fortunate enough to live in apartments with their closest friends, and social media allows friends to still keep in touch.
"Loneliness has been real for me but I get through it by calling and texting friends and family. I video chat with my family a few times a week and I also stay busy with school work and watch a lot of Netflix," said Jennifer Ibeabuchi, an international student from Nigeria and a senior in economics.
While able to stay in touch with friends, their families remain half a world away. And with travel bans and stay at home orders in effect, it is uncertain when they will be able to be reunited with their families again. Thankfully, technology provides the solution to remain in contact with loved ones.
"Because of this outbreak, my parents call me everyday and we video chat a couple of times a week. It's been a stressful time for them, especially watching the news and seeing how fast the virus is spreading in the US," said Jennifer.
"I'm glad we live in times when your loved ones are only a click away. I keep thinking about people in the 1900s or 1800s who had to live through pandemics like the plague and Spanish flu. I don't know how I would have made it through if it wasn't for the 21st century when everyone has easy access to virtual meetups," said Swechya.
Classes have now resumed for all students either through synchronous Zoom lectures or asynchronously where "the professors have put up online videos and have classwork upload tab on Moodle," Swechya explained, where students complete their coursework.
"Although we are advised to be in self-isolation and all our classes are moved online, I am glad we still have something to keep ourselves busy with rather than the spring break where all I did was stress about the whole situation," Shaira Katuwal, an international student from Nepal and a sophomore in business informatics, said.
On the other hand, some of the technical requirements have caused some unnecessary headache. "Because Zoom meetings take up a lot of bandwidth of my internet connection, I miss out on some parts of the online lecture which would not have been a problem if it was a normal on-campus class," said Shaira.
The students interviewed also work as Career Path Interns (CPI) for Idaho State University's Continuing Education and Workforce Training. While working under quarantine, some are still able to continue working like they had.
"Since I work as a web developer intern, as long as I have a computer, I can work from anywhere," said Sabin.
Meanwhile, other interns, like those in marketing, have been affected by the cancelation of classes and events. "Being a marketing CPI, work has been reduced since many of the classes that we were meant to be advertising have been cancelled or moved online," said Jennifer. "Work has been slower but I'm so thankful that we are still able to do some work to keep us busy."