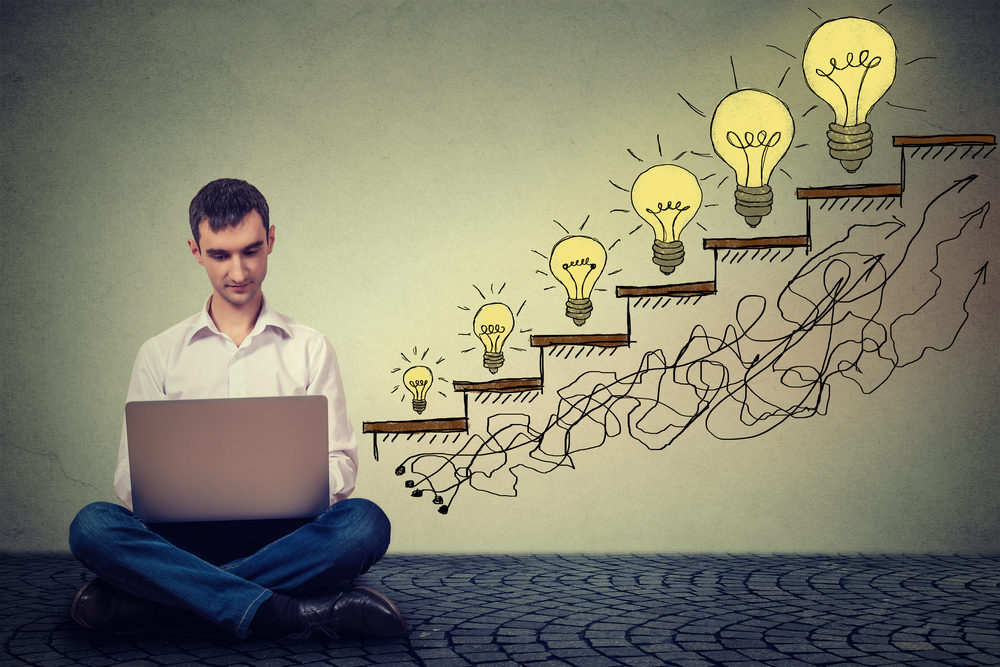 Feeling stuck in a rut and don't know how to get out? Consider changing your mindset.
Though the advice is nothing new, how you think about your skillset could be hindering your professional success without you realizing it. Opting for a growth mindset could help you on the path to landing the job of your dreams.
Developed by Stanford psychologist Carol Dwek in her book Mindset: The New Psychology of Success, having a growth mindset means believing that our skills can be developed and strengthened by overcoming challenges. Compare this to a fixed mindset, which believes that an individual is born with a set level of talent, skills, and intelligence.
Say you have a large unexpected project with a strict deadline that requires needs outside of your skillset. Where someone with a fixed mindset might think of the project impossible because they don't have the skills to do it, someone with a growth mindset would look at the challenge as an opportunity to learn further and learn new skills they might not have had before.
The key difference between these two mindsets is where someone measures their success: talent versus effort. Fixed mindset thinkers will seek out jobs that will affirm their talents instead of looking for challenging opportunities, as growth mindset thinkers will.
In the workplace, embracing a growth mindset can have a positive outcome not only on you, but on the workplace as a whole. According to Harvard Business Review, when companies embrace a growth mindset, their employees feel more empowered and committed. Employees also feel that a growth mindset offers better support for collaboration and innovation.
It might seem odd to think that a change in perception can land you a dream job, but changing how you view your accomplishments can help your professional career flourish.
If you believe you can accomplish something and have the drive to improve for your own self-gratification, you are more willing to put in the effort to make it a reality. To potential employers, being adaptable and willing to learn makes you a choice candidate.
Beyond being a choice candidate, it can also lead you to achieve extra skill sets that can be listed on a resume. You might take the time to become certified in a specific software program or skill that can make you more competitive to employers or lead to a higher paying position.
Now that you know some of the benefits of a growth mindset, are you interested in learning more?
Idaho State University's Continuing Education and Workforce Training is holding two courses on growth mindset: Goal Setting & Vision Board and Self-Talk.
Growth Mindset: Goal Setting & Vision will help you visualize your dreams and make them reality. There are two sections available on November 5 and December 3. Both sections are on Tuesday from 7-9 PM.
Growth Mindset: Self-Talk will focus on changing the language you use to speak about yourself, with the aim for a positive switch in your internal dialogue help aiding your personal growth. There are three sections available on October 15, November 19, and December 17. All sections are on Tuesday from 7-9 PM.
If interested in signing up for courses, visit cetrain.isu.edu or call us at (208) 282-3372.
Sources:
Harvard Business Review, How companies can profit from a "growth mindset", Nov. 2014, https://hbr.org/2014/11/how-companies-can-profit-from-a-growth-mindset
PLANETexpat, How demonstrating a growth mindset will contribute to your professional development, Jan. 2018, https://planetexpat.org/2018/01/15/growth-mindset-professional-development/