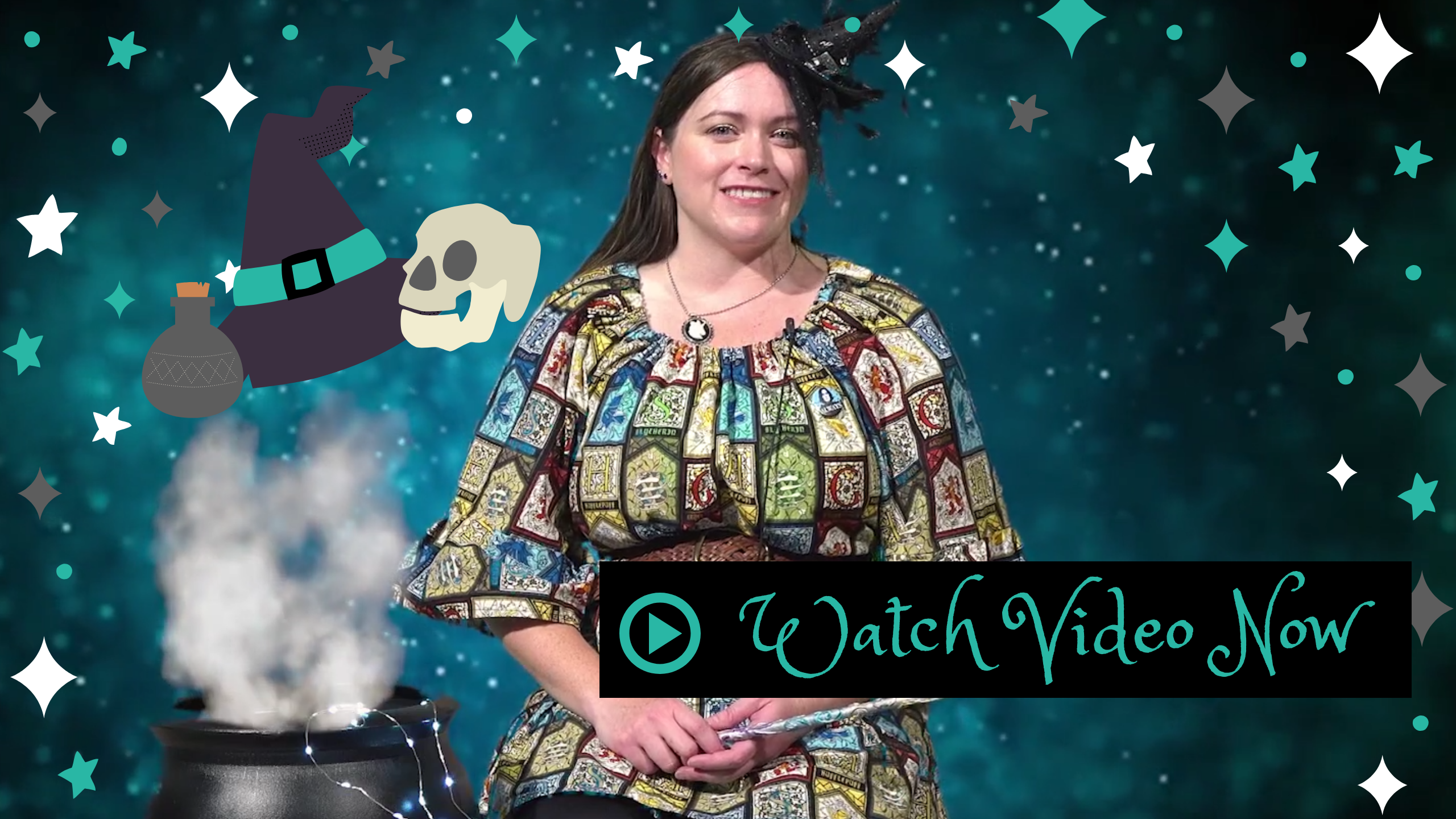 Here at Continuing Education and Workforce Training, we value the quality of our educators because of their experience working in their specific fields. We believe having the best instructors leads to having the greatest education possible. Faces of CEWT highlights our instructors to show just how 'sweet' they are!
While wearing a witch's hat and waving her wand, Dr. Elise Barker uses more than just magic to make learning fun. Her passion runs through everything she does: "I think it's a part of who I am, to get into things 100%. I'm either in it 100% or I'm not interested," Barker said.
And it shows.
As an adjunct instructor of English for ISU's English and Philosophy department, as well as an instructor for CEWT, Barker's knowledge of literature allows her to make fantastical and fun classes. Her "pet project" is the Hogwarts Summer Camp of Witchcraft and Wizardry.
The camp, geared towards teens and tweens, involves an assortment of activities themed around the Harry Potter series. Everything from potion making, to sorting houses, to quidditch, Barker makes the wizarding world of Hogwarts come to life.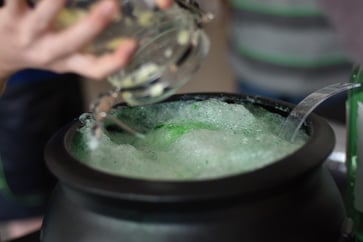 Hogwarts Summer Camp of Witchcraft and Wizardry allows teens and tweens to use their imagination and pretend. Barker themed her class around a quote from Dumbledore: "Of course it's all happening in your head, Harry. Why should that mean that it isn't real?"
On the first day of camp, the witches and wizards in camp attended a sorting hat ceremony, in which a talking hat sorts them into the different houses in Hogwarts.
"We don't really have a talking hat, so I ask them to pretend," Barker explained. "So you have these teenagers who are whispering to this felt hat and they're into it, and they believe, and it's so darn cool! I'm getting teary eyed thinking about it. Kids at that age need the opportunity to be playful like that and they go for it."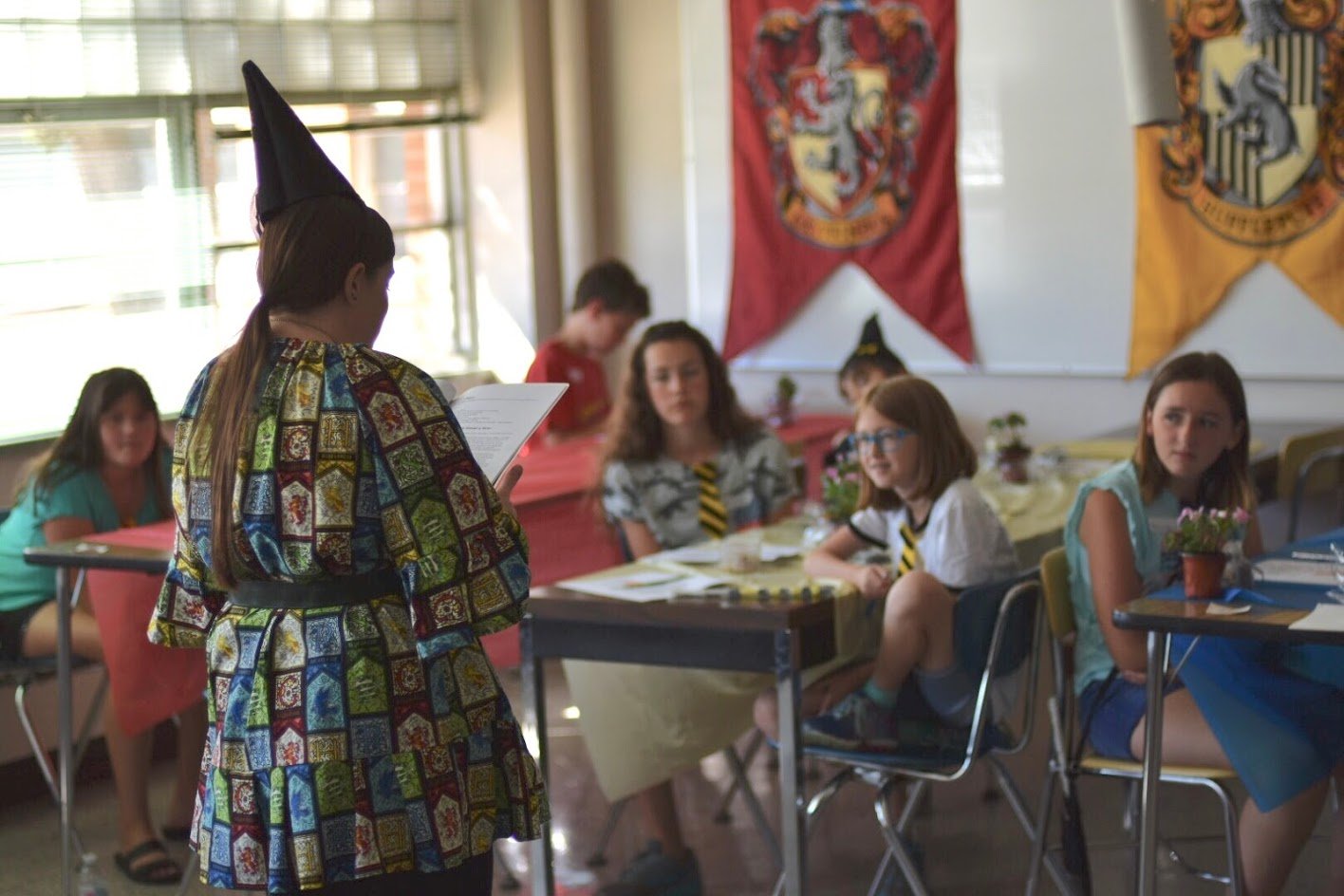 Barker also artfully sneaks in literary analysis into these activities. "We talk about character development, we talk about ethics. A lot of identity comes into it. We talk about identity and explore who we are," Barker said.
For example, sorting kids into separate houses could easily limit how they should behave. "It would be really easy and reductive to say, 'Well, you're a Hufflepuff and therefore you should act in this way.' We always have a conversation about how those classifications are super limiting. If you're a Hufflepuff and you want to act like a Gryffindor right now, then go for it!" Barker said.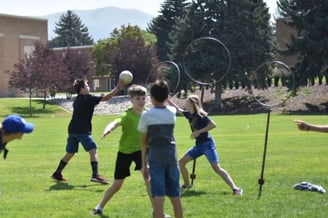 Including these messages into activities helps children engage with literature in a hands-on way and helps them apply these ideas into their own lives.
By turning learning into something fantastical, Barker gives kids an experience that so many can only dream of.
Photo credits: Elise Barker
CEWT develops and provides educational experiences that contribute to personal and professional growth for the residents of our community and region. To view our online catalog offerings, please visit cetrain.isu.edu.