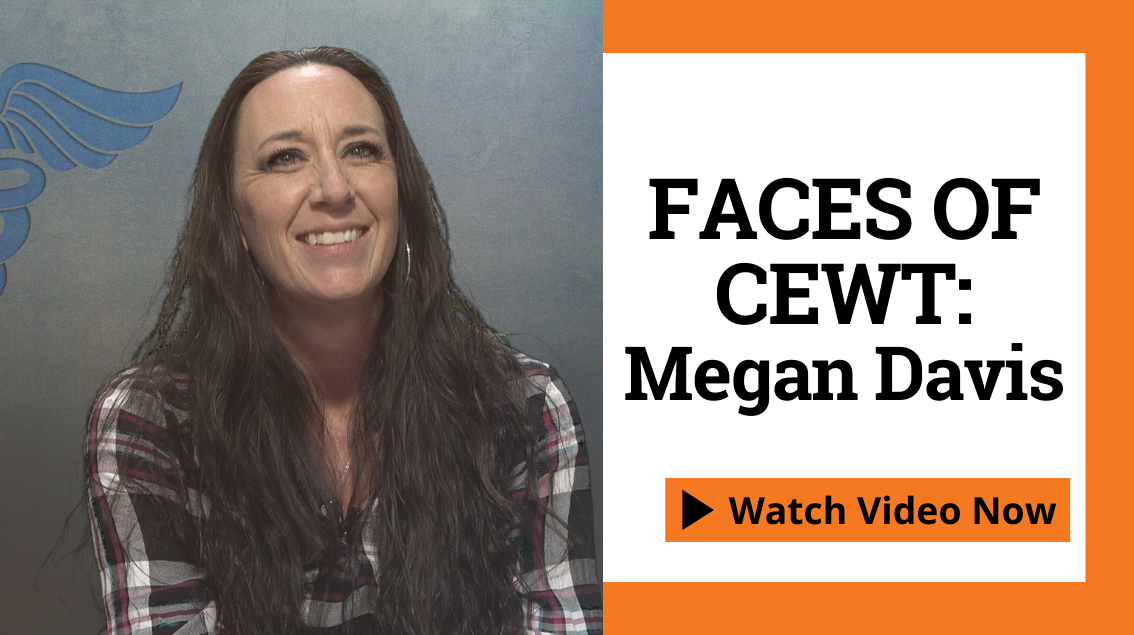 At Continuing Education and Workforce Training (CEWT), we appoint instructors with insightful work experience in their respective fields. Having experienced instructors provides current industry practices that inform students more fully. Faces of CEWT highlights some of our finest instructors and staff to give you insight into the 'sweet' people who work here.

Everybody has heard the phrase 'Find a job you love and you won't work a day in your life', but it's harder to find someone who has found a career they love. For Megan Davis, RN, she has done just that by going into nursing and working as an instructor to teach future nurses.

When Davis was 24, she decided she needed to return to school to go into nursing. She graduated from Idaho State University in 2006 with her LPN. Then, in 2010, she returned to ISU to receive her RN.

She is currently the Facility Administrator for Dialysis and Chemotherapy at Bear Lake Memorial Hospital, along with being the Wound Care Nurse for the skilled nursing facility, performing wound consults for the MD's.

Part of the reason why she enjoys her job is that every situation is different with unique obstacles. What worked for one patient's injuries might not work for someone else, so it requires a willingness to try different things to find the solution. "It's challenging and I am constantly learning new things," Davis said.

Though Bear Lake Memorial keeps her busy, Davis recognizes the importance of training future nurses. Since 2013, Davis has taught CNA courses in Montpelier, ID, and from 2014 and 2017 taught evening CNA courses at Pocatello's ISU campus. While remaining to teach Friday CNA courses in Montpelier, she currently teaches an Assistance with Meds course for CEWT once a month in Pocatello.

One of Davis' favorite aspects of teaching is watching her students have the 'a-ha!' moment where they are able to put their skills into practice.

"I have taught long enough to start seeing some of my CNA students complete their LPN and RN programs and are now working along side of me, and to know you played a part in that and that they are excelling is exciting and rewarding," she said.

In her classes, along with the teaching the important skills of nursing, Davis teaches her students something even more important than the information in the textbooks: compassion, patience, and teamwork. When Davis began her career working at Bear Lake Memorial's kitchen, she saw a quote that resonated with her: 'No one cares how much you know until they know how much you care.'

To this day, she keeps that message to heart. "At the end of the day its compassion and the way you treat those you care for that they remember," she said.

When she isn't working, Davis enjoys the outdoors and being with her family. Being born and raised in Bear Lake, it's only natural. She loves everything from camping with her husband and children, four-wheeling, and hunting. "The further from cell phone service, the better," she said.

If interested in signing up for CEWT's CNA courses, visit cetrain.isu.edu or call us at (208) 282-3372.