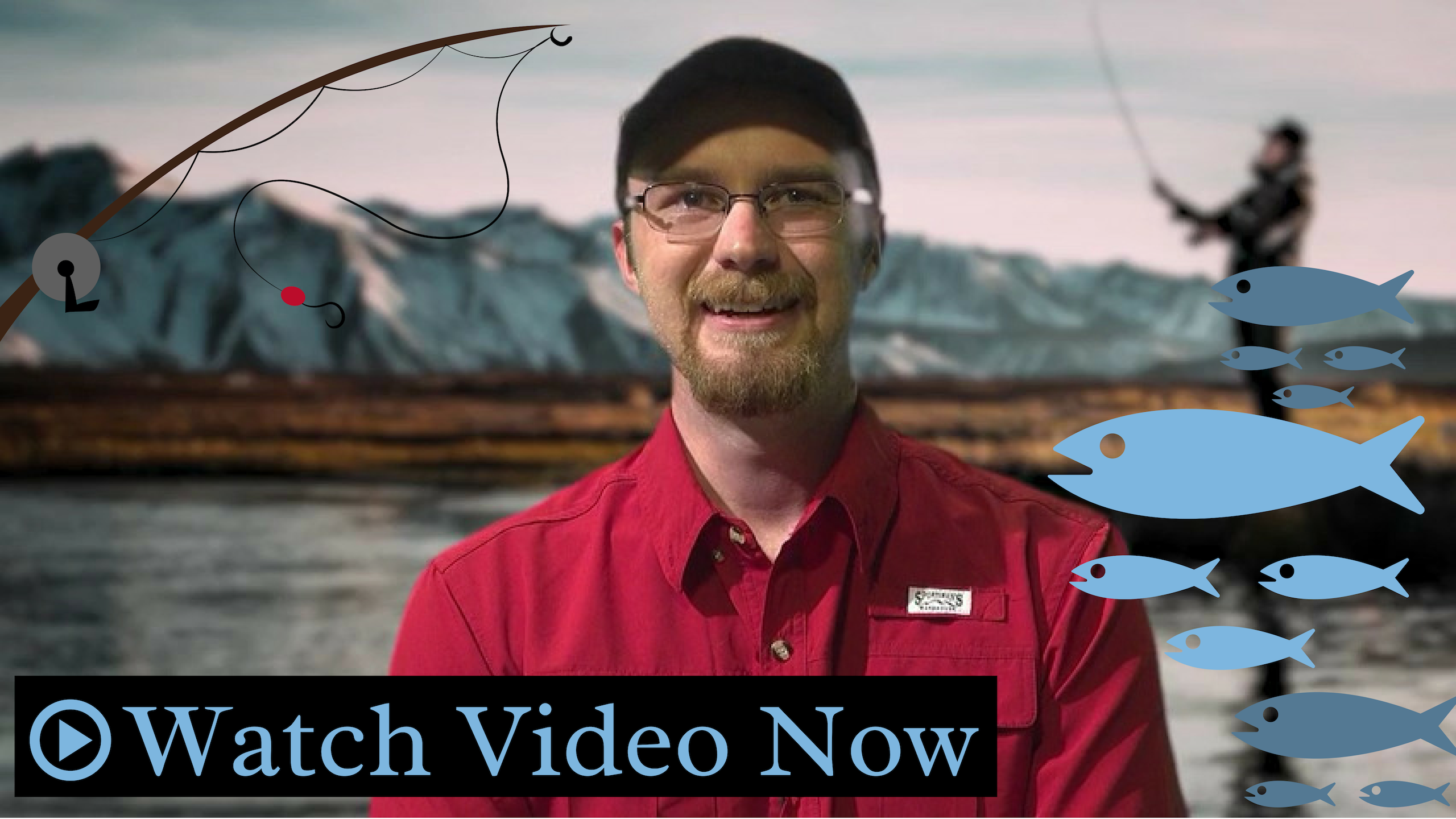 At Continuing Education and Workforce Training (CEWT), we have instructors with specific work experience in the field. Having experienced instructors provides current industry practices that inform students more fully. Faces of CEWT highlights some of our finest instructors and staff to give you insight into the 'sweet' people who work here.
As a child, Cedar Hulet was fascinated with the outdoors. Having grown up in a nature-oriented family, he was constantly exposed to the outdoors-- he even caught his first fish at ten months old.
Even at such a young age, Hulet was hooked on fishing. As he grew and learned more about fishing, the more he discovered his desire to share this information with others.
"I would do that by taking out local groups of Boy Scouts or novice anglers, people looking to learn something new or get out with somebody who knew what the heck they were doing," he said.
He has also done this through teaching fishing courses for CEWT.
In the three years he's caught for CEWT, Hulet has taught classes such as How to Catch Fish in Southeast Idaho, which focuses on things to be aware of while fishing; this includes fish identification, weather and temperature, and understanding the fish's environment.
He also teaches Fly Fishing courses, which is what Hulet was originally approached about. As an introductory class, Hulet teaches students how to tie knots, how to cast, and how to find fish. Then, students go out to a local lake or river and put these new skills into practice.
"[We] try to get everybody catch some fish and have some fun," he said.
He has also offered fly tying courses. As a part of fly fishing, fishers use hooks with feather and fur tied and glued to it to make it look like an insect.
"Whenever I start a class, I usually ask why they decided to get into fishing. The predominant answer is [that] they're wanting to learn something new because they found a spot in their life where there's not anything going on, and they think fishing would be a fun thing to do to fill that space," Hulet said.
For Hulet, the best feeling in the world is when his students discover their a-ha! moments-- when things begin to click and make sense.
"[When] they're able to do it over and over and over again and they can say 'Yeah, I was able to do this!'. Whether it's casting, whether it's knots, fish identification, or even the moment when they catch a fish. That's easily the most rewarding part of the entire class," he said.
As Hulet grows, his appreciation for fishing has changed. Currently, he enjoys the beautiful places he gets to visit the most.
"I consider myself very blessed. I live in Idaho, there's places to fish less than a half hour's drive," he said. "No matter what, whether the fish are there, whether they're not, I get to look up and see a row of mountains. I often stay late into the day just to see the sunset."
If interested in signing up for courses, visit cetrain.isu.edu to check out our catalog or call us at (208) 282-3372.