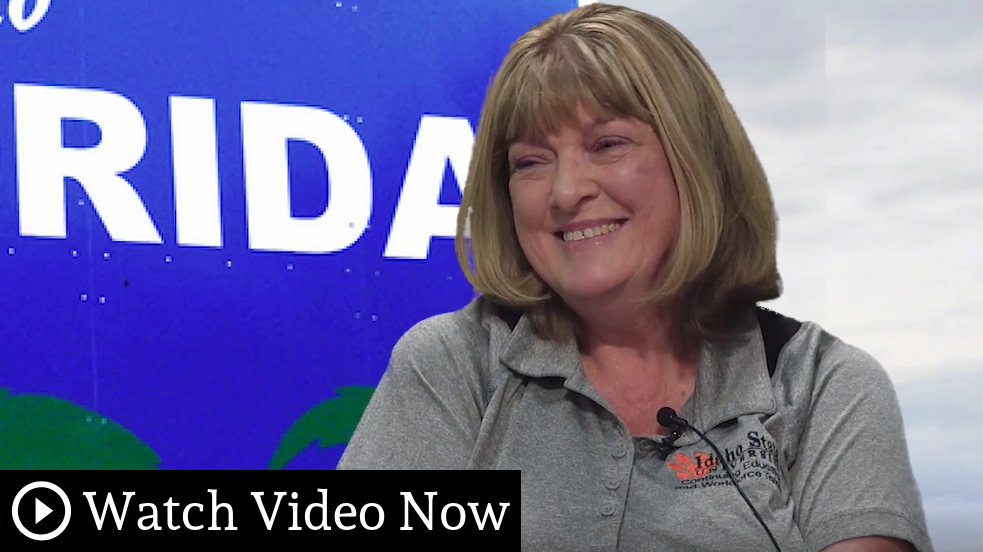 At Continuing Education and Workforce Training (CEWT), we appoint instructors with insightful work experience in their respective fields. Having experienced instructors provides current industry practices that inform students more fully. Faces of CEWT highlights some of our finest instructors and staff to give you insight into the 'sweet' people who work here.
With any successful organization is someone working behind the scenes, ensuring that everything runs smoothly. For CEWT, that comes in the form of Shirley Hockett-Howard.
Shirley describes herself as a jack of all trades, but a master of none, and as someone who eats bon-bons with her feet on her desk. But ask any other member of CEWT and they would be quick to disagree.
As CEWT's office manager, Shirley has her hands in almost every aspect of CEWT's workload, assisting in the wide array of services CEWT offers. She can be found organizing conferences for local organizations or working on CEWT's three yearly catalogues. But that's just the extra on top of her regular workload.
On any given day, she is registering people into courses, building databases, answering phone calls, managing anywhere from 5-7 people, and "anything else that our sweet, loyal, wonderful boss Gary gives to me," Shirley added.
No matter what it is she's doing, the CEWT office manages to keep her busy. When she goes into work in the morning, she never knows exactly what it is that she'll be doing that day. No matter what she plans to get done that day, she finds that her plans end up changing.
"I think that's why I like my job, because it's not boring. It's not the same thing every day. It's not tedious. It's fun," she said. "We have a good crew. Most people can't say they enjoy working with the people they do, but I thoroughly enjoy the people that I work with."
Shirley has been working for Idaho State University for 22 years in Continuing Education. Once Continuing Education and Workforce Training combined to become CEWT, she was an initial member of the team.
She graduated from ISU in marketing management and hospitality. "Sometimes people say that [I'm] not working in the field [I] graduated in. But I feel that we are hospitality because when people come to ISU, if they come to our office and they ask for directions, we are Idaho State University. If we don't give them a positive first impression, we lose them," Shirley explained.
Having grown up in Colorado on a farm, Shirley was a bonafide country girl. Determined to make a prim and proper woman out of her, her Aunt Ruth took Shirley to a finishing school in Tampa, Florida after she graduated high school. To this day, she still finds she skills she learned there valuable. One of those skills, unexpectedly, was runway modeling.
"When the NKA had a fashion show, they invited me to participate. I got to show off just a little bit, and I didn't fall," she enthused.
If interested in signing up for classes, visit cetrain.isu.edu or call us as (208) 282-3372.