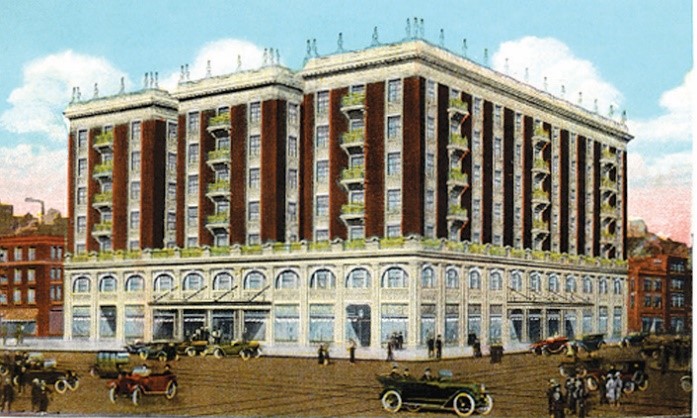 Bannock Hotel as planned in 1919
Simplot Square on the southwest corner of Center and Arthur in Old Town Pocatello was once the site of the Hotel Bannock, one of the tallest buildings in the city.
The original Bannock Hotel building, built in the mid-1890s, was first called the Hanks Hotel. In 1902 it changed owners, was renamed The Bannock, and was later purchased by W. F. Kasiska, founder of the fortune behind the Kasiska Foundation which has been a major supporter of scholarships and medical programs at ISU since 1987.
Considered the finest hotel in the city, it hosted a breakfast for President W. H. Taft during his visit to Pocatello in October of 1911.
A planned construction of three seven-story towers was begun in 1919 to replace the original building and fill the entire corner lot. The first one on the south side of the original building was competed in 1921, but the others were never constructed.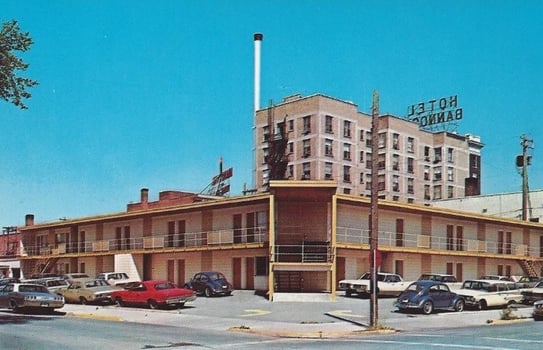 Bannock Motor Inn 1960s
The original structure, remodeled several times over the years, was expanded in the1960s by the addition of the Bannock Motor Inn on the Garfield Street side of the block behind the hotel.
The 88-foot-tall building in Italian Renaissance style, eventually owned by the J.R Simplot Company, remained an icon in the city until it was demolished in 1982. Simplot donated the land to the city and by 1989 Simplot Square was completed.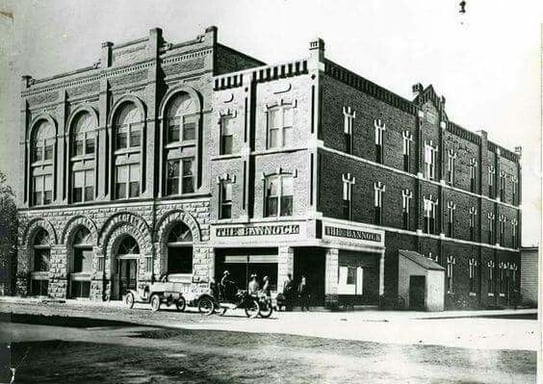 Center and Arthur 1909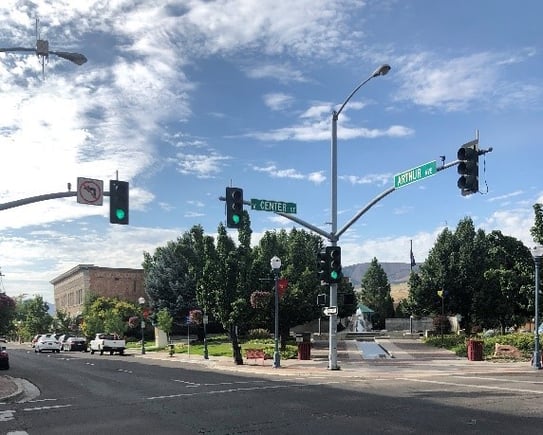 Center and Arthur 2019