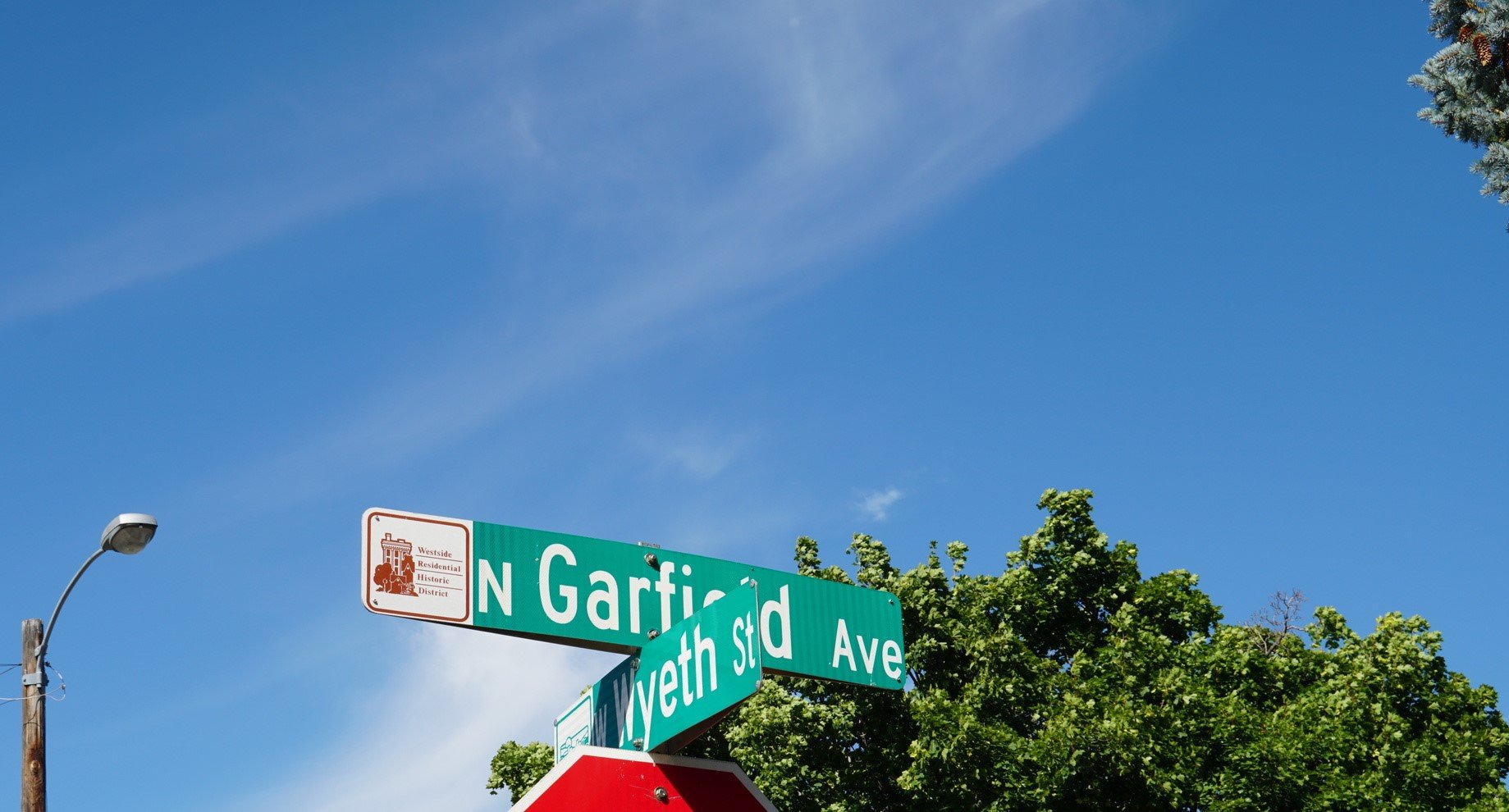 There is a history lesson in the streets of Pocatello.
The town plat, created in 1889 when Benjamin Harrison was president, quartered the town by Center Street, going east/west and the railroad tracks running northeast/southwest.
The north/south streets from the tracks to the west bench were named for Harrison and his presidential predecessors—Cleveland, Arthur, Garfield, Hayes, Grant, Johnson, Lincoln, and Buchanan. North/south streets east of the tracks were numbered as avenues.
Later, as the town grew to the north, the same plan continued with McKinley, Roosevelt, Taft, and Wilson north of Gould street. Thus, we have all the presidents in order from before the Civil War to World War I.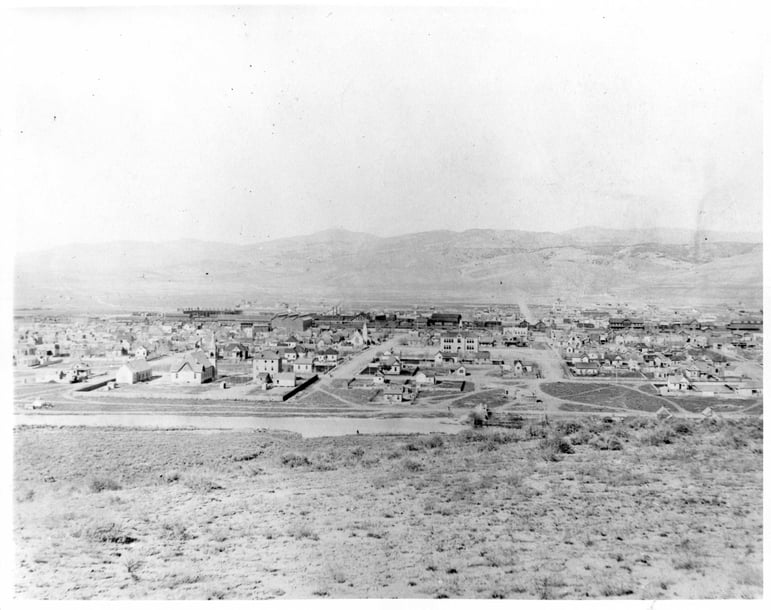 Pocatello in 1898 with the large square building that grew into Pocatello High School center right between B Street NW and C Street NW (now West Lander and West Fremont). St, Joseph's Catholic church, built in 1897 is center left.
The east/west streets to the north and south of Center Street were alphabetical running both ways. This was very confusing as it created four designations for each address on those streets—A Street NW, A Street SW, A Street NE, A Street SE and so on. At some point between 1900 and 1910, the alphabet streets were renamed to honor explorers, frontiersmen, statesmen, generals, missionaries, and others of historical importance to the settlement and development of the West.
This began with Lewis and Clark on each side of Center Street and continued to the north and south with names such as Lander, Fremont, Custer, Sherman, Bonneville, Whitman, etc.
At the same time, Cleveland was officially changed to Main Street because in common use everyone called it Main Street, an easier reference for giving directions, just as it is today. Most directions are given with Main and Center as reference points.
It is ironic that the only president to be counted twice was dropped. Grover Cleveland serve two non-consecutive terms—he was the 22nd and 24th president. Thus, even though President Trump is counted as number forty-five, there have only been forty-four presidents, but forty-five terms of office.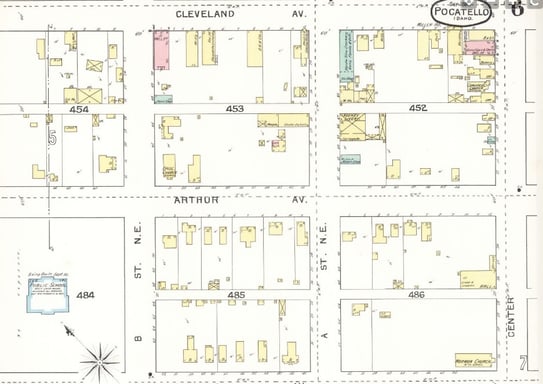 1900 Sanborn Fire map showing Main Street as Cleveland, Clark as A Street NE and Lander as NE (both should be NW). The blue building, bottom left, is the original part of PHS.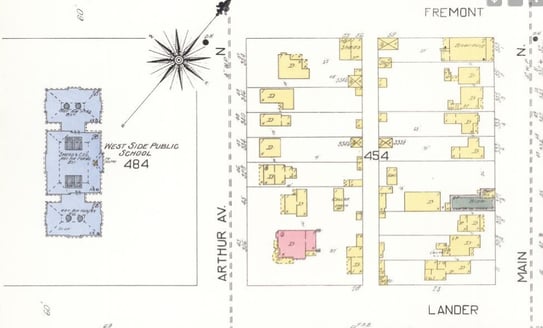 1910 Sanborn Fire map shows B and C Streets, NW, as West Lander and West Fremont. Cleveland shows as Main Street, North. The West Side School (north and South wings added to the original building) is the center part of what is now the main building of Pocatello High.