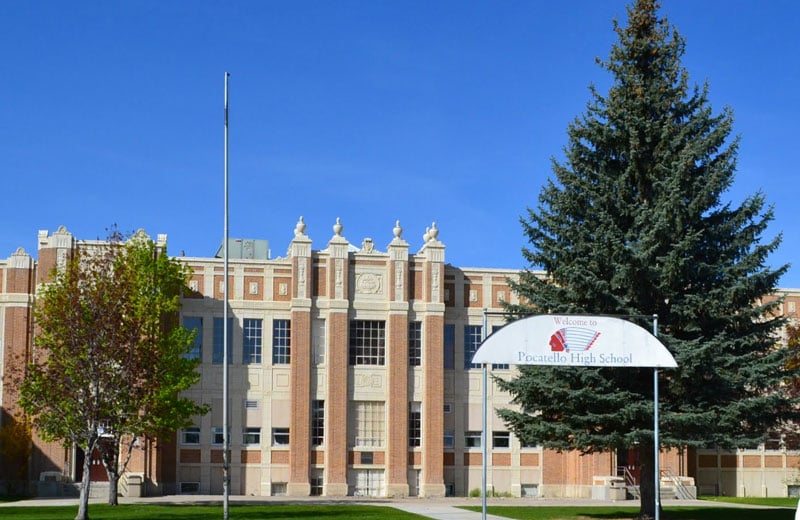 Pocatello High School has changed many times since the original section of the present building was constructed in 1892. That eight-room, sixty-four-foot square, rusticated stone structure, is the central part of the present main building on the 300 block of N. Arthur Avenue.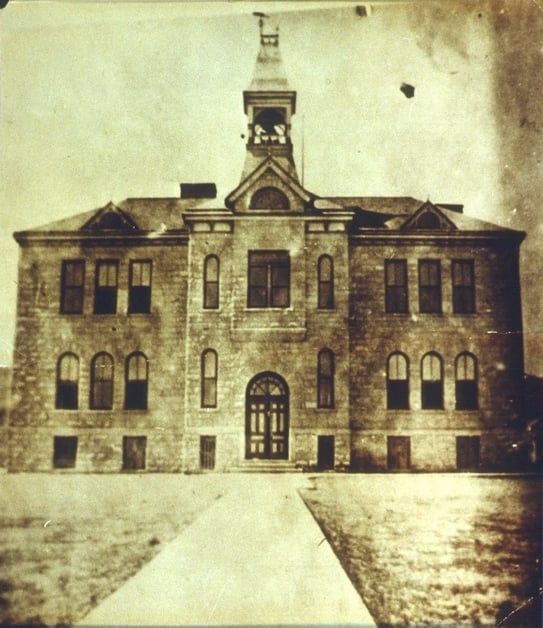 Original building built in 1892. It is still there under the brick façade and contains the media center and administrative offices.
Classrooms were finished in the basement and by 1901, the growing population of the city required additions to the original structure— a six-room wing on the south end in 1901 and a second six-room wing on the north end in 1903.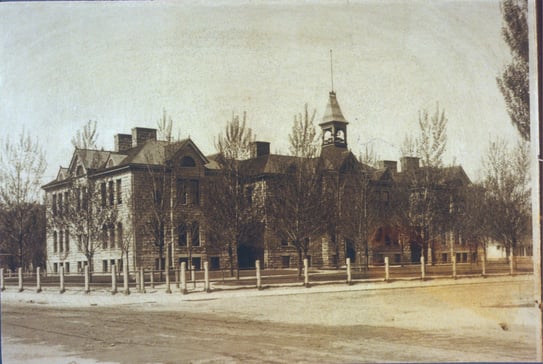 The school, with the 1901 and 1903 additions, was called the Westside High School.
The building remained that way until December 16, 1914, when a fire broke out in the central section furnace chimney and gutted the center and north wings. The building did not burn to the ground as is often repeated. Insurance money and a small bond were not enough to build a new building.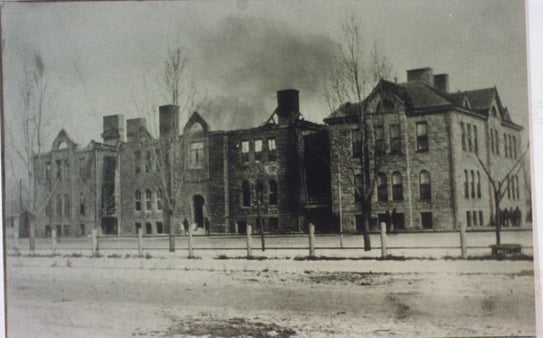 The Garfield Ave. side in December 1914 after the fire. The south wing and the shells of the center section and the north wing were structurally intact. They were renovated to make the new school.
Frank Paradice, an architect new to Pocatello at that that time, was hired to design and remodel the existing south wing and stone shell of the rest into a new school. Classes were held in various portable buildings and nearby churches during reconstruction and by 1916 school reopened in a stone building with a new one-storey gymnasium on the N. Garfield Avenue side. A second storey was completed on the gymnasium in 1920.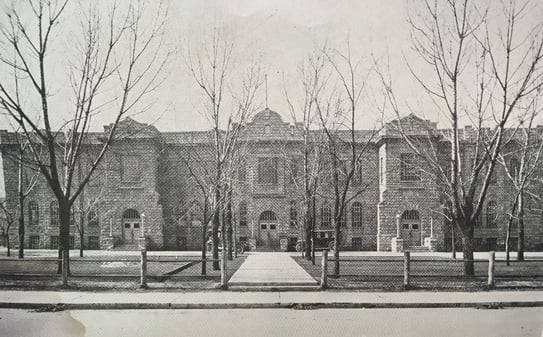 By 1916, the original three wings were combined into a new building including a gymnasium on the back.
By 1939 over-crowding and threat of losing accreditation due to class-size overloads necessitated a solution. Thanks to the depression-era Project Works Administration, another renovation and additions expanded and changed the school once again. Frank Paradice was again selected for the job.
New classroom wings were designed for each end of the building, the front façade was removed and replaced with architecture to match. Half of the block between W. Clark and W. Lander was purchased for a gym and auditorium in the same Italian Renaissance style.
The back of the center section and the small gym were left in stone, but were later bricked over to match the rest. An addition to the auditorium in 1968 and the new Gymnasium in 2005 gave the look that remained until the renovations of 2019.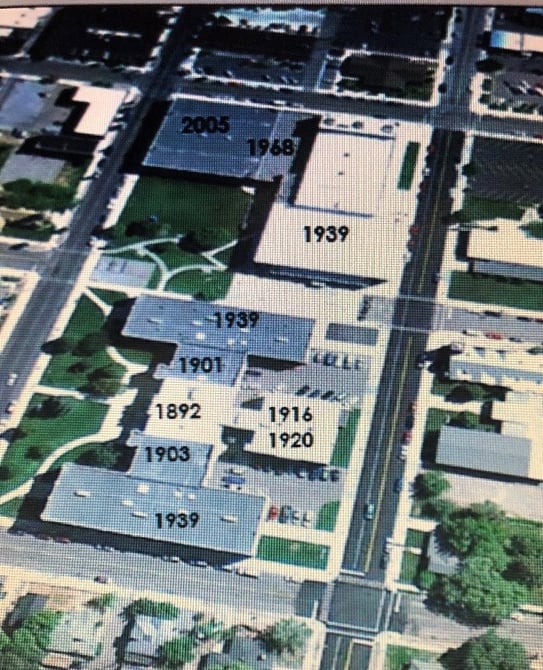 This aerial view (N. Arthur Ave. on the left and N. Garfield Ave. on the right) shows the various additions and changes that have taken place since 1892.