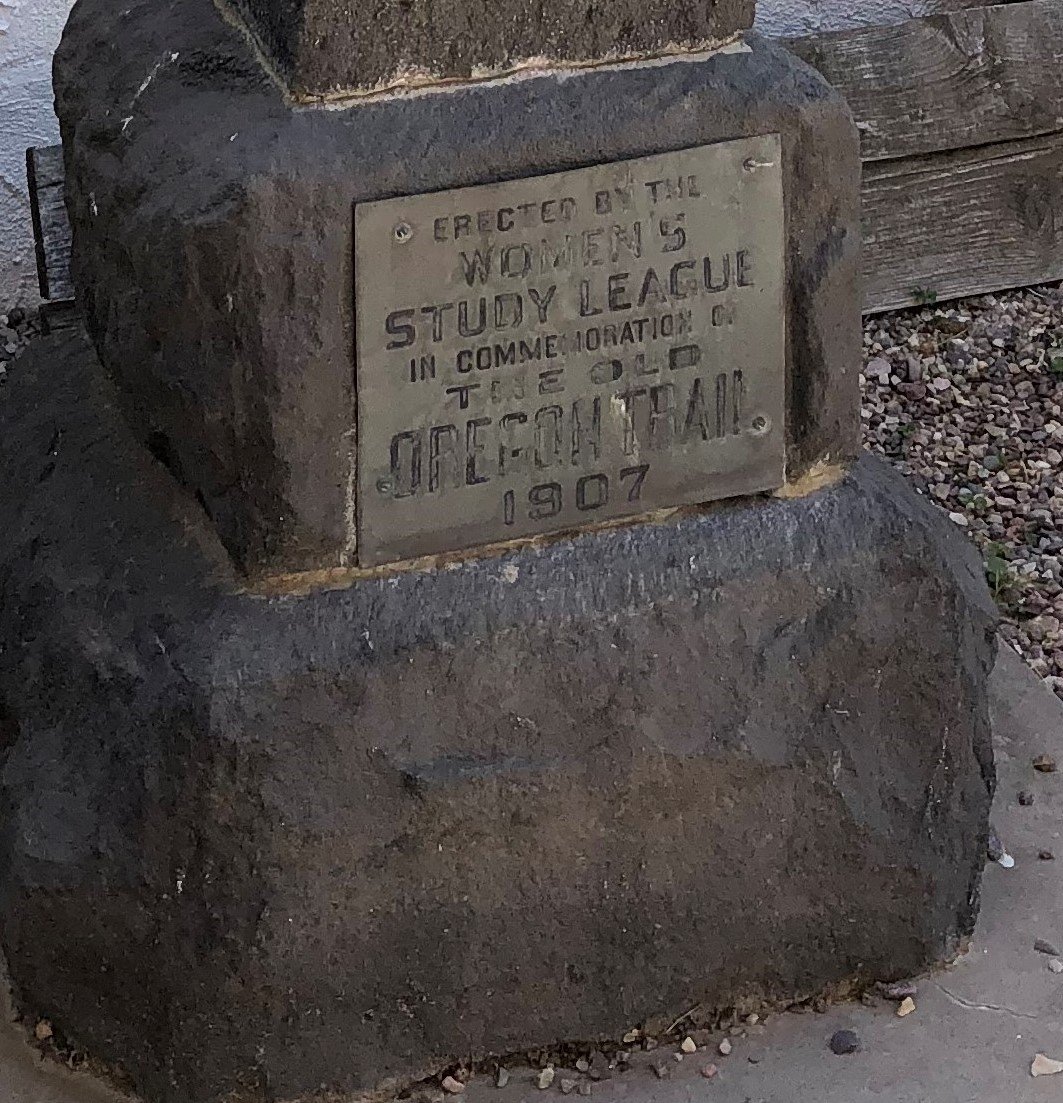 Pocatello has been home to one of the earliest Oregon Trail markers for more than 100 years. However, it has been out of general public view since the 1990s.
Between 1906 and 1908, Ezra Meeker, who as a young man had journeyed on the Oregon Trail from Ohio to the Pacific Coast in 1852, spent two years retracing that trip in a covered wagon pulled by a team of oxen. Past the age of 70, his goal was to inspire interest in preserving the trail and history of the westward migration to the Pacific Northwest. He showed off his wagon, his animals, and gave lectures to schools and civic committees to raise money so the trail could be marked and monuments erected. Because there had been a ford at this point on the Portneuf where the Oregon Trail crossed the river on the journey from what is now Lava Hot Springs to the rest stop at the original Fort Hall, he stopped in Pocatello to speak to school groups and other organizations.
Meeker met with growing enthusiasm as he passed through Oregon and Idaho. He sometimes found townsfolk prepared with a stone ordered or even ready. If these monuments were to be erected after Meeker passed, he would place a post to mark the location. The monument in Boise stands on the Idaho State Capitol grounds. It was dedicated by Meeker on April 30, 1906 on his way to southeastern Idaho. While in Pocatello, in addition to garnering the support of local officials and civic leaders like Doctors W.F. and Minnie Howard, his stop inspired the Women's Study League to raise funds for a marker in Pocatello. The grounds of Pocatello High School were chosen as an appropriate location where it was erected in 1907.
Pocatello's Oregon Trail marker remained on the school grounds for nearly 60 years. It was moved to the Bannock County Court House around 1960 and moved again in the mid-1990s to a corner in the Fort Hall Commemorative Trading Post in the Bannock County Historical Complex in upper Ross Park.