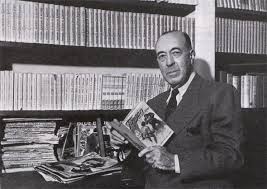 Edgar Rice Burroughs (1875-1950), the creator of the Tarzan of the Apes series of novels that have been popular in movies, radio, comic books, and television since early in the twentieth century, once lived and worked in Pocatello, Idaho.
Burroughs was born in Chicago, Illinois on September 1, 1875. When an influenza epidemic hit Chicago in 1891, 16-year-old Ed was sent to live with his two older brothers, Harry and George, who had started a cattle ranch a few years earlier near Raft River in Idaho.
Burroughs was a natural at riding and roping and loved the cowboy life in what was then the wild west. Ed especially liked Pocatello.
During a trip for supplies, he was near a saloon where a shooting took place. When his parents found out about the sordid events of frontier life, they called him home and enrolled him in the Michigan Military Academy at Orchard Lake. After graduation and a short stint in the U.S. Army, Burroughs returned to Idaho in April of 1898 to help his brothers in the spring roundup.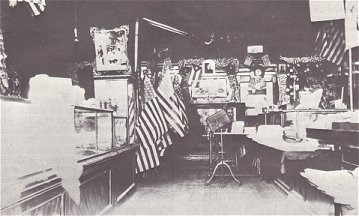 Burroughs' store interior, 233 West Center, Pocatello, 1899
After the roundup, he purchased a stationery, photo and general goods store from a Mr. V. C. Roeder in Pocatello. Burroughs' store, located at 233 West Center Street, sold several varieties of cigars, out-of-town newspapers, and was one of the few places photographs could be developed.
The June 28, 1898 issue of the Pocatello Tribune reported, "Mr. Roeder's successor, Mr. Burroughs, is a recent arrival in Pocatello but a young gentleman of fine abilities and we have no doubt "Roeder's" as it has always been known will continue as popular as ever under his management."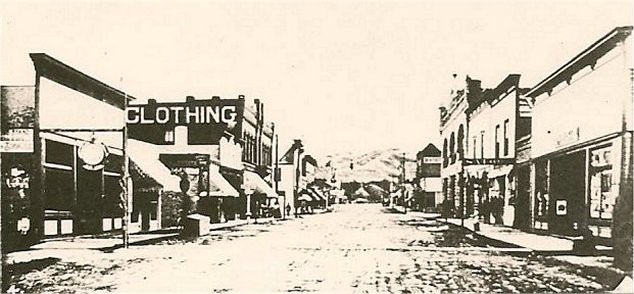 West Center Street, Pocatello 1899. Burroughs' store is on the left in the foreground.
Retail did not hold Burroughs' interest long. In spring 1899, he sold the store back to Mr. Roeder for different pursuits. He wrote, "God never intended me to be a retail merchant."
He later became the famous author we know.