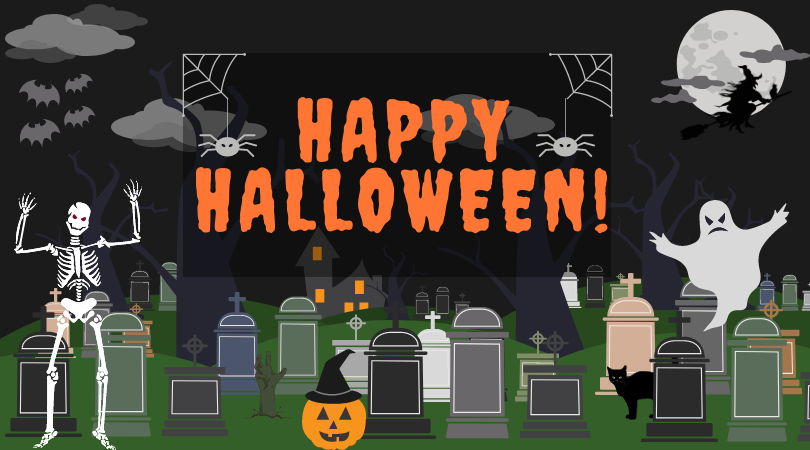 Halloween is this week, which means the spooky season in full swing. And as with most things this year, All Hallows Eve is going to look a little bit different. While conventional trick-or-treating has been shelved this year, there are many Halloween activities you can still enjoy safely.
Here are just a couple Halloween activities to enjoy this year:
Corn Maze
Always a popular Halloween activity, you can still enjoy the fun of being lost in a labyrinth of corn with your close loved ones! Just be sure to wear face coverings and keep your distance from other patrons. Check your local area for nearby corn mazes; for Pocatello citizens, check out Swore Farms.
Halloween Crafts
As the weather cools and the days begin to shorten, you may find yourself spending more and more time indoors. Doing crafts with your family, roommates, or by yourself has always been popular during the beginning of Fall. Pumpkin carving is the go-to Halloween craft; why not try something more intricate and unique this year? There are plenty of stencils available all across the internet. Or design a pumpkin of your own!
Zoom Costume Party
If planning your outfit and dressing up is your favorite part of Halloween, fret not! You can still put on your costume and get together with your friends-- with the help of technology. Go on, go all out!
Spooky Scavenger Hunt
Everyone knows Halloween is about two things: scary things and candy. No Halloween is complete without an overabundance of chocolate, candies, and other cavity-inducing treats. While going door-to-door for trick-or-treating won't happen this year, your kids can still get their sugar fix with a scavenger hunt!
Halloween Movie Night
There's never a bad excuse for a movie marathon night, so why not have a spooky movie night? Halloween falls on a Saturday this year, which means you can set aside a good couple of hours cuddling on the couch and getting a good scare. Need some inspiration for what to watch? Click here for a list of the best Halloween movies for families, or click here for some of the best horror movies available on Netflix right now.
These are only a couple ideas to help you enjoy this coming holiday. Enjoy Halloween to its fullest, and be sure to do it safely! Click here to read about the CDC's recommendations for the upcoming holidays.
While you are it, why not learn more about the history of Halloween? Click here to read the reasons why we dress up, give one another treats, and associate anything and everything creepy with this time of year!