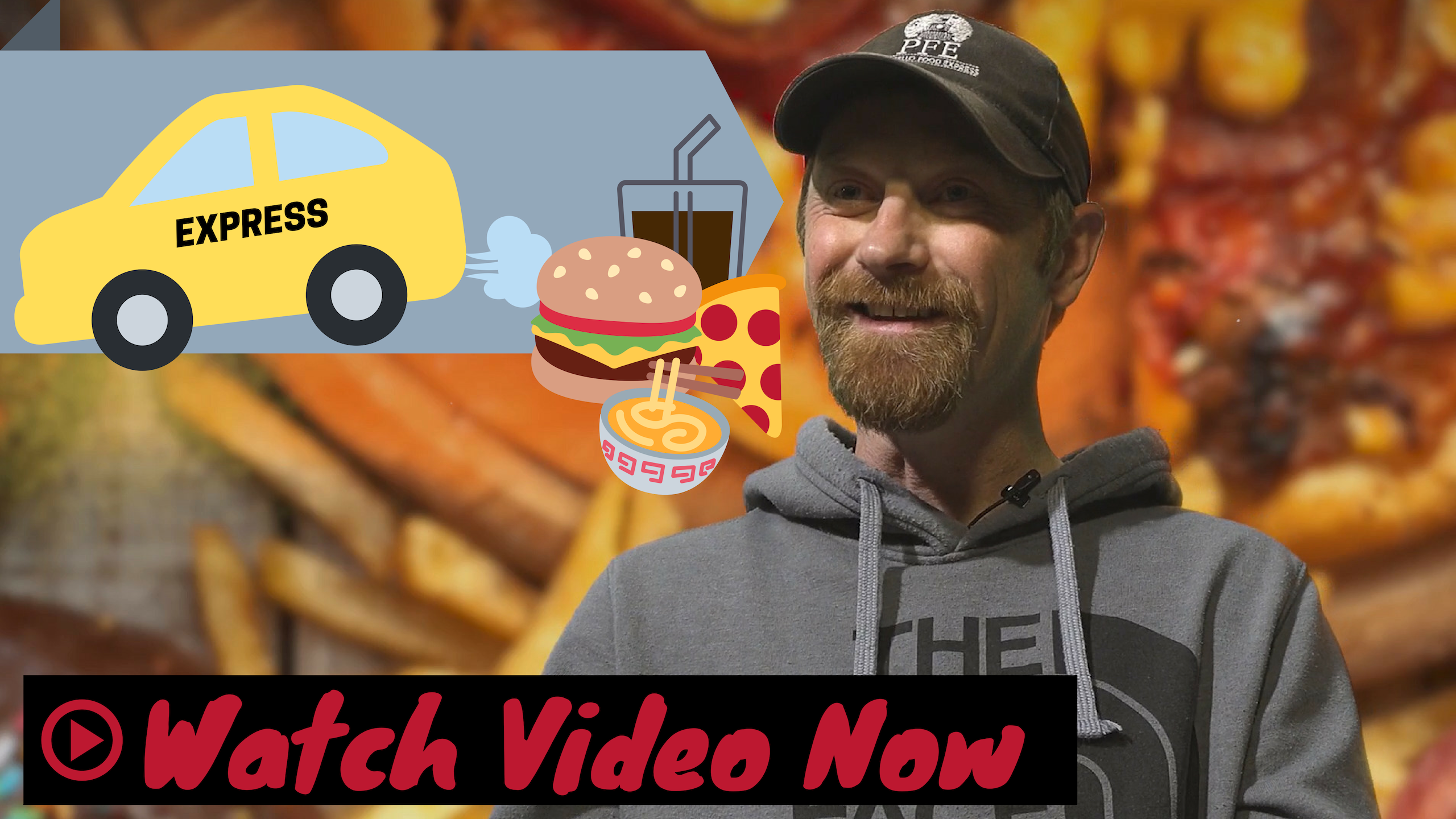 We've all been there, when the urge to cook vanishes and nothing sounds better than going somewhere to eat. But the cost of comfort comes with a downside: having to leave the house.
Thankfully, there is now a solution to this predicament: Pocatello Food Express. They will order your food for you and one of their drivers will deliver it to your door. Now you don't have to get out of your PJs to enjoy your favorite restaurant!
They currently offer delivery from 29 restaurants in Pocatello-- from local favorites like Mama Inez and Goody's Deli, to more upscale restaurants like The Yellowstone or Sandpiper, to larger chains like Mackenzie River Pizza or Red Lobster, they can help satisfy any craving you might be having.
Scott Adams started Pocatello Food Express about two years ago. After being a delivery driver for Pizza Hut while attending Idaho State University, he had the opportunity to grow his own franchise with Five Star Food Express. He seized it and hasn't looked back.
"It's been great," Adams said. "The town needed it. I think there's still a huge opportunity for people to learn about it and use it too."
Offering delivery services for restaurants benefits both restaurant owners and customers, as it opens up a relatively untouched market to new opportunities.
"People can [now] get delivery from not just pizza or Chinese places, which are traditional delivery outfits," he said.
Using Pocatello Express is simple. By visiting their website through the Five Star Food Express app or through pocatello.express, customers initially enter in their address, then can choose from a full list of restaurants. Full menus of available for people to choose what they want, and can give specific instructions to customize meals how they like.
At first, Pocatello Express started off small. Adams and his good friend were the initial first drivers.
As Pocatello Express grew, they expanded their delivery driver base and have grown exponentially-- even to other cities. Adams also offers his food delivery services in Twin Falls and Idaho Falls, ID, and Logan, UT.
"We're gonna do a good job at bringing you your food. We're not too big that we can't do a good job, which is how I feel about my competition. I think we have that personal touch that the other guys don't have," Adams said.
Idaho State University's Continuing Education and Workforce Training (CEWT) is interested in supporting businesses and entrepreneurs with opportunities to get their story out there. For more information, visit cetrain.isu.edu or call 208-282-3372.