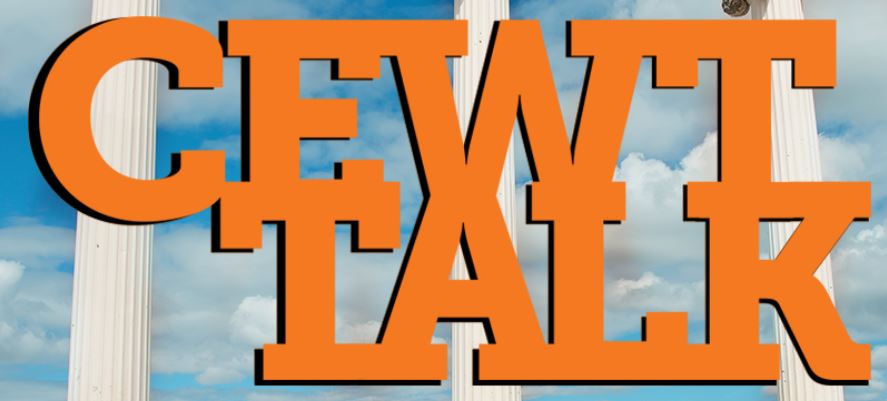 If you didn't already know, Continuing Education and Workforce Training (CEWT) has just wrapped up season two of its podcast, CEWT Talk-- and what a season it has been! Be sure to check out our season finale, where Scott Rasmussen, dean of the College of Technology, reflects on his career.
This season brought unexpected challenges and opportunities for growth. One of the biggest changes from last season has been changing how we record our episodes, thanks to the COVID-19 pandemic. During season one-- and the very beginning of season two-- podcasts were recorded in-person in a professional studio. Now, the regular faces of CEWT Talk meet over Zoom from their home offices.
While we have had to make some adjustments to our recording process, we have not made any changes to the amazing, insightful people that have been featured on CEWT Talk.
Here are ten of our favorite episodes from Season 2:
Episode 4: The Business of Catching Fish
From engineering to fishing Zachery Peyton is living the dream. Zach & Gary talk about what it means to have a career in fishing.
Michael talks with Veronica Miller about a journey of self-discovery… and there is cake involved. This episode is guaranteed to make you hungry!
Episode 16: No Respecter of Persons... Pandemic in the Medieval Times
Arguably the most relevant episode this season! Fr Hugh Feiss shares his knowledge on the Medieval plague and shares some comparisons it bears to the Pandemic we face today.
Episode 18: TD Builders is a Hands on Builder... and Dancer?
Justin Downs started building when he was 14 and is passing on the passion and skills to the next generation. He talks with Scot Stephens about the Construction Combine.
Episode 23: New Job, New State, New Marriage... Pandemic?
Courtney Rhodes, director of Marketing and Recruitment for ISU's College of Technology, shares the story of upending her life, getting married, and starting a new job in a new state… and then the start of a pandemic. Her first few weeks on the job seemed typical, and then came the honeymoon.
Episode 24: Equity vs Equality, Know the Difference
Dr. Sheldon Eakins, founder of The Leading Equity Center and host of the Leading Equity Podcast talks with Jason and Paul about the difference between equality and equity in education and its importance.
Episode 28: Journaling Doesn't Require a "Special Pen", but it Makes it a Lot More Fun
Marie Neder, CEWT Instructor, shares how her journaling inspired, challenged, and supported her through her personal health struggle.
Episode 32: How Reading & Education Create Space for Different Voices
Caitlin Pankau, English Teacher at Idaho State University, talks about how diversity in a classroom teaches students how to better empathize with people who aren't exactly like them.
Episode 34: American Pet, Inc, Making Hay... The Making of A Success Story
Lisa Marshall, owner, founder, and president of American Pet, Inc, talks about perseverance, spending limits, and going international and how to make a successful business.
Episode 37: Let's Get Roasted... Coffee Done Differently
A willingness to learn and a passion for coffee led Lloyd Rich to start Let's Get Roasted-- a new way to enjoy coffee through air-roasted beans.
Also look forward to Season 3 next year… we have a brand new logo to go along with it! Check it out: