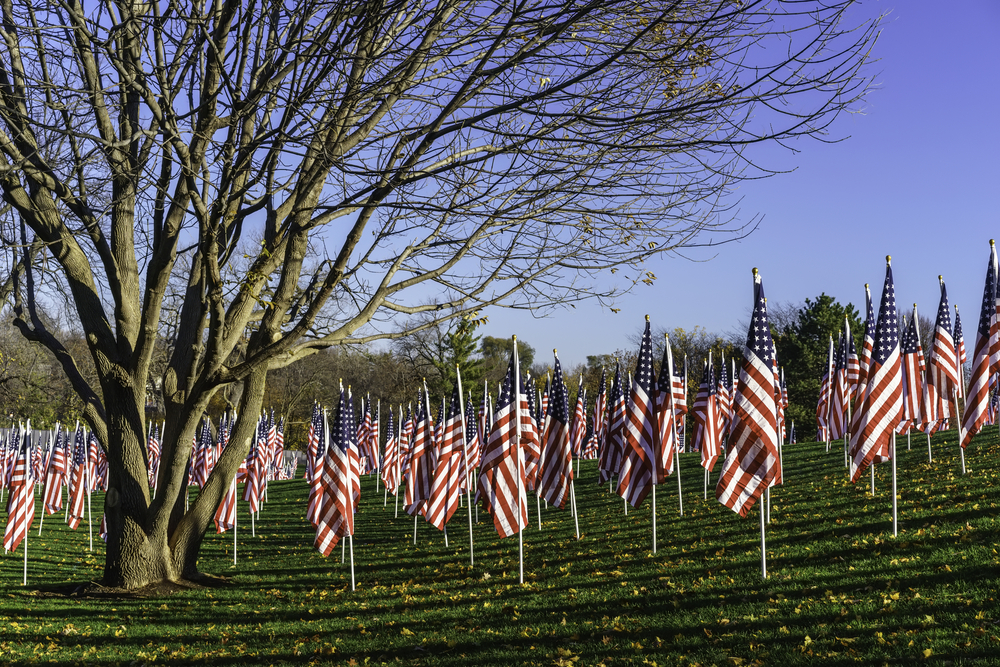 Wednesday, Nov. 11, is Veteran's Day, which honors all veterans who have served in the United States armed forces. Idaho State University's Continuing Education and Workforce Training (CEWT) would like to thank the brave men and women who have served their country.
To commemorate the holiday, CEWT asked their fellow Veterans-- Gary Salazar, Scott Stephens, and Michael Jones-- what the holiday means for them.
Gary Salazar, CEWT's director, served in the Navy from 1975 to 2004. Fresh out of college, He was commissioned and entered Naval Aviation, flying in P-3 aircraft performing air, surface, and subsurface patrol and reconnaissance tasks over extended periods. Salazar had the opportunity to see a fair amount of the world in the Pacific, Atlantic and Indian Oceans between the north and south poles.
For Salazar, his perspective on Veteran's day has shifted throughout the years. The holiday did not feel as monumental when he was younger, but as he has gotten older, it has grown on him. "I lost some great friends. I made lots of great friends. It's a different perspective that I have today than I had some 20 years ago," said Salazar. "I'm grateful for the guys who went ahead of us and for those still ahead. The mission, the work all branches support, it rolls together into two sides of the same coin: working together to do something that needs to be done."
For Scott Stephens, CEWT's Business Consultant, he shares similar sentiments around Veterans Day. At 17, Stephens began in the National Guard and attended college through the Reserve Officer Training Corps (ROTC) program at ISU, graduating in the second class of its implementation. He served in the army as an infantry officer, also spending time in Iraq as a military trainer.
Stephens recognizes the cost of the sacrifice that comes with Veterans Day. "There's times where you look back on your time with more scrutiny and you're grateful to be able to celebrate your day in November rather than at the end of May. That's what it means to me," he said. "Veterans Day comes at a price, but it's a good thing. This country is worth fighting for. The ideals of this country are worth fighting for. I'm happy to be amongst those who have fought overseas to defend those privileges."
Also a member of the Navy, Michael Jones served as a petty officer, second class in Aviation Maintenance Administration from 2003 to 2011. Jones tracked maintenance for aircraft, keeping check on components, hours, and inspections. He stated that basically anything that had to do with an aircraft or the equipment supporting them, he tracked the paperwork for.
Jones looks forward to Veterans Day and the prospect of free steak. "It still feels weird when someone says 'Thank you for your service' to me. I knew what [going into the Navy] could have been and what I was signing up for but still, it didn't feel as real, you know? To me, [Veteran's Day] is really about being recognized as a Veteran and for that, there's usually free food," he said. "When I signed that paper, I was thinking about tradition. I come from a Navy family. I wanted to get out of Pocatello, I wanted to experience the world and the ocean is a large part of the world so why not experience that first? I signed up for that, but the food is a nice benefit afterwards."
CEWT would like to thank Gary Salazar, Scott Stephens, and Michael Jones for their service, along with all of our Veterans in our community. Thank you!
Check back later this week to hear Michael, Scott, and Gary further reflect on their experience serving for their country on the latest episode of CEWT Talk.