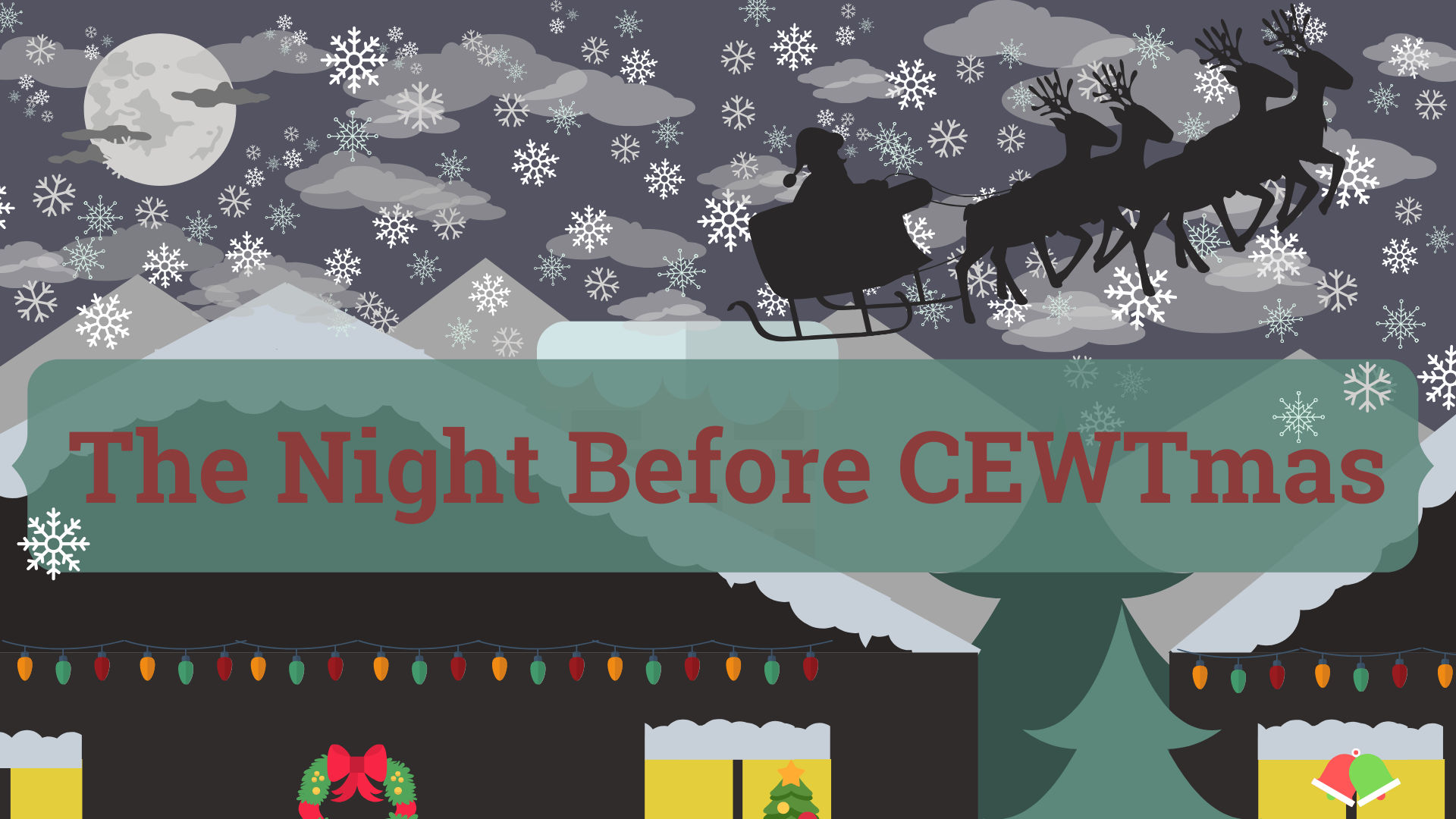 'Twas the night before CEWTmas, when all through the office
Not a creature was stirring, not even the bosses;
The stockings were hung by the computers with care,
In hopes that St. Gary soon would be there;
Penny and Shirley were nestled all snug at their desks;
While visions of bon-bons danced in their heads;
And Scott in his 'kerchief, and Jason in his cap,
Had just settled their brains for a lunchtime nap,
When out in the hall there arose such a clatter,
I sprang from my desk to see what was the matter.
Through the Tech Cafe, I flew like a flash,
Tore open the doors with a startling clash.
When what to my wondering eyes could discern,
But a miniature sleigh and eight tiny interns,
With a funny ol' driver so lively and merry,
I knew in a moment he must be St. Gary.
More rapid than students to free food, his courses they came,
And he whistled, and shouted, and called the services by name:
"Now, CNA! now, Dental Assisting! now HVAC and Plumbing!
On, NKA! On, Customized Training! on, Construction Combine and Conferencing!
To the top of the Continuing Education! to the top of Workforce Training!
Now dash away! dash away! dash away all!"
And away they all flew, spreading good cheer,
Bringing wisdom and knowledge throughout the New Year.
But I heard him exclaim as he drove out of sight—
"Happy Christmas to all, and to all a good night!"