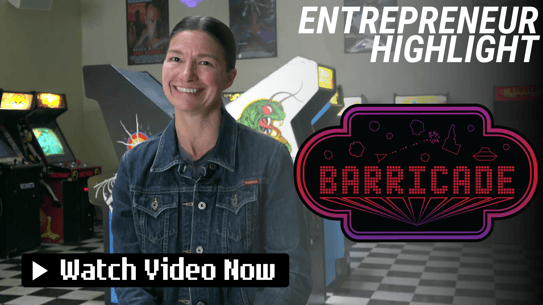 Since the rise of arcades in the 70's, video games have become an important cornerstone of popular culture. While the modern concept of playing video games probably includes sitting in front of a large TV screen alone in your living room, 40 years ago it was a completely different experience.
Before the majority of households could obtain home consoles, gaming meant going down to the local pizza parlor with friends and playing a handful of different games, or planting yourself down at a specific cabinet to get your name on the high score screen.
Older and younger generations alike both long to relive this experience, which has led to the rise of 'Arcade Bars' across the nation. Among the most well-known bars are the aptly named Barcade in New York City, the first arcade bar to have opened, and Ground Kontrol in Portland, Oregon. Within the surrounding area are a handful of arcade bars, as well, such as the Spacebar Arcade in Boise and Quarters Arcade Bar in Salt Lake City. Now the trend has made its way to Old Town Pocatello.

Catering to gamers, nostalgia junkies, and anyone looking for something fun to do with their night out, Barricade offers a variety of arcade cabinets with a selection of beer, wine, and other refreshments to choose from. They do all this with top-notch customer service in a space that invokes the kitschy aesthetics of the past.
Tera Cole, an Associate Lecturer in English at Idaho State University, and Bronson Cole, who works as Multiskilled Maintenance at Simplot, were inspired by their friends who took the leap into entrepreneurship by leaving their jobs in Idaho Falls to open up their own tech business in Wallace, Idaho.
"At first, I think most of the friend group was thinking there was no way they were going to actually do this, it's just a pipe dream, they're never going to do it," Tera Cole said. "And then lo and behold, they were doing it; they were making it happen."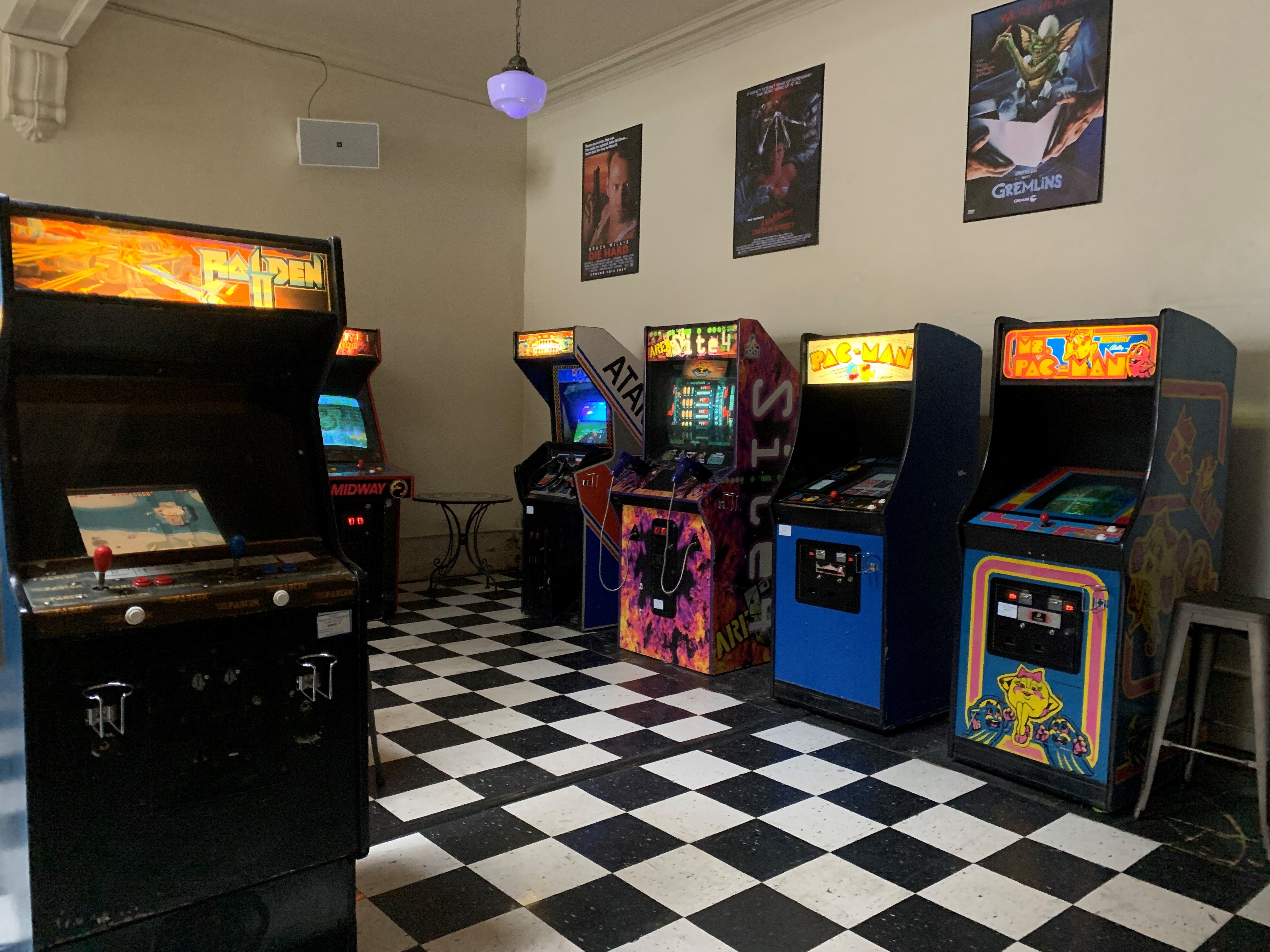 Barricade currently has 12 arcade cabinets, two of which are 48-game multicades
Seeing the success of their friends in Wallace, the Coles were captivated by the idea of being able to work for themselves. They were throwing around the idea of opening an arcade bar in Wallace, even Astoria, Oregon, but ultimately decided that they were already in the best spot for this business: Pocatello. With the support from their friends and from the community, plus their current jobs providing a safety net, the Coles took their own venture into becoming entrepreneurs.
After a year of planning the business and restoring arcade cabinets, Barricade opened on November 1 to great reception. Though they faced mental roadblocks and challenges during the process of starting Barricade, seeing people enjoying themselves during their grand opening made all of the hardship worthwhile.
"The first night we were super busy, I was getting a little stressed out just because there were so many people; it was overwhelming. But when I looked over here at the cabinets, and I saw [that] everybody had a smile on their face, it was gold. I could relax for, like, a second," Cole said.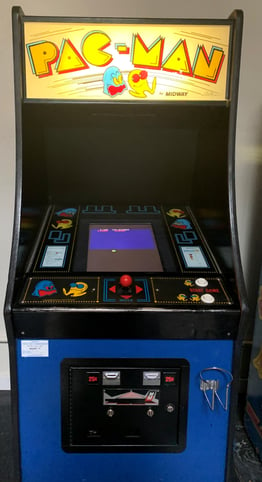 Barricade currently has 12 arcade cabinets, a pinball machine, and a large collection of board games available for you to play. There are plans for expansion in the future-- including the possibility of opening up a restaurant portion to accommodate families and a lounge area dedicated to Nintendo games.
Some of their most popular games include Centipede, Asteroids, and Pole Position, along with their variety of two-person fighting games such as Virtua Fighter, Street Fighter, and Mortal Kombat. Their two multicades, the Pac-Man and Mrs. Pac-Man cabinets, have 48 separate games available to play.
The space Barricade resides in, the old Moore Drug building, reflects part of the reason why the Coles decided to open Barricade: the power of nostalgia. The assortment of aesthetics throughout the decades-- 50's soda fountain parlor, checker floors; 80's action movie posters, arcade cabinets-- feels like stepping back in time to when everything was, like, totally radical.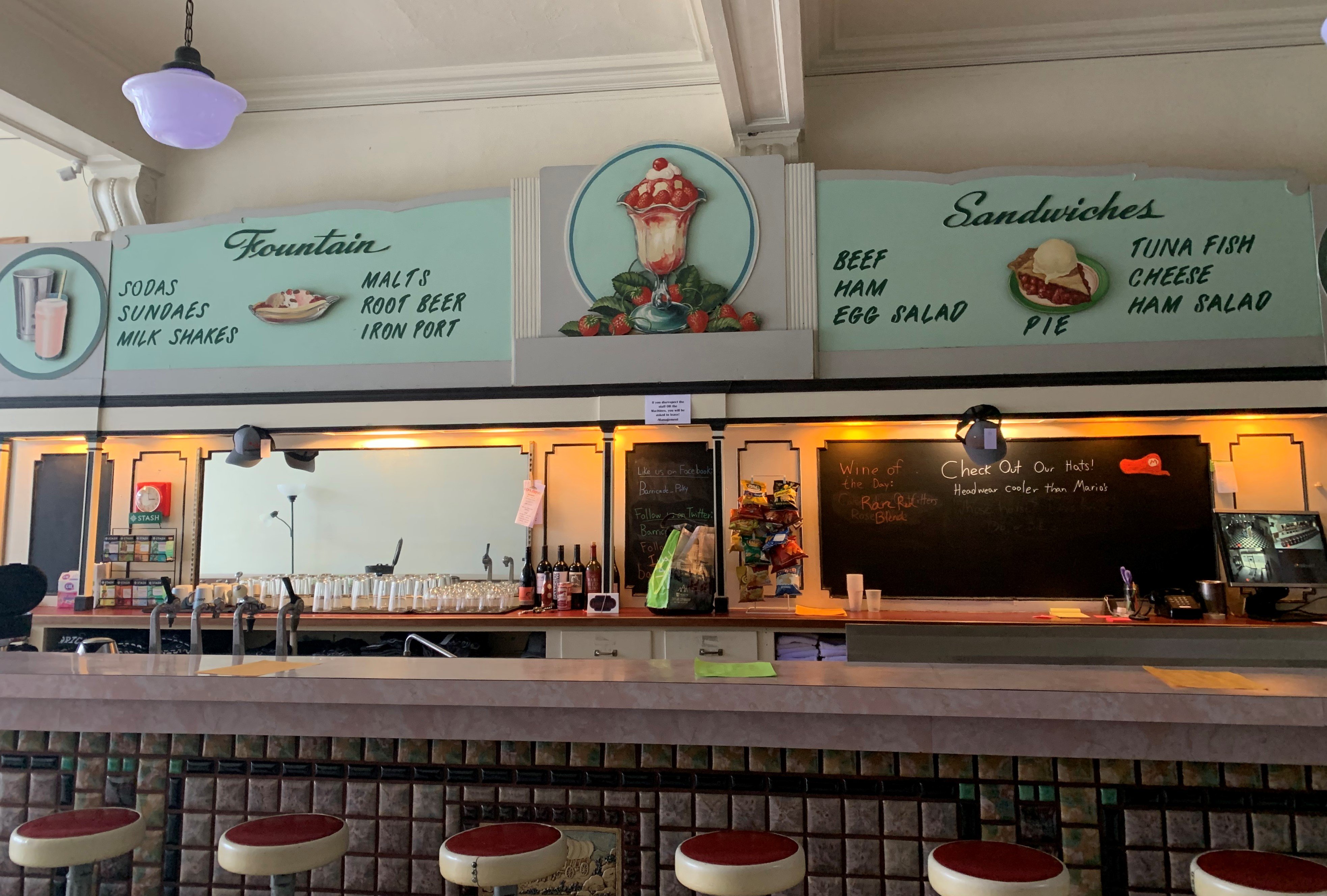 Soda fountain intact from when the building was erected in the late 40's/early 50's
This modern appreciation for the past is nothing new, however. In the 80's, for example, "Some element [of the 50's] felt really important," Cole explained. "You think of movies like Back to the Future, just for an example. There's a lot of these examples of popular culture in the 80's there were reckoning back to the 50's. It must happen in waves, like we're getting a resurgence of that now."
She continued, noting that people tend to romanticize the past, "We all know as intellectuals that the 80's weren't better necessarily than things are now, but there's something about the 80's that we're reminiscing or longing for. I think that that's part of what Barricade's vision was, to bring some of that element that we might be lacking and bring it back to the community, so we can experience that in a modern era."
For anyone interested in retro gaming, trying something new, or supporting local businesses, Barricade has something for everybody to enjoy.
Barricade is located at 308 E. Center St. They are currently open Tuesday through Saturday from 5 p.m. to midnight.
If interested in learning more about Barricade, click here to visit their website.
Idaho State University's Continuing Education and Workforce Training (CEWT) is interested in supporting businesses and entrepreneurs with opportunities to get their story out there. For more information, visit cetrain.isu.edu or call 208-282-3372.