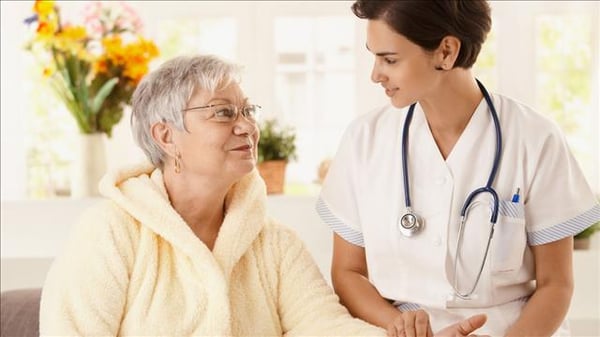 Have you ever considered a career in medicine? Do you like to help people and work with patients directly? Have you been hesitant to start or worried that it will require years of schooling to get a chance to work in your field? A CNA could be a good fit for you.
CNA is an abbreviation for certified nursing assistant. These professionals may also be referred to as certified nurses aides, but the occupation is the same.
These professionals assist nurses in their daily job functions. However, that doesn't mean that being a CNA isn't a great profession in its own right.
Read on to learn everything you need to know about becoming a certified nursing assistant so you can decide whether you are really cut out to be a CNA.
What Does a CNA Do?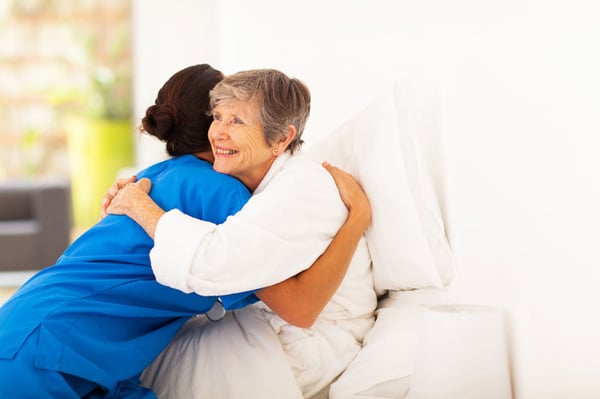 Certified nursing assistants provide hands-on care in a medical setting. This could include serving patients in a doctor's office, residents at a medical care facility, or customers in different health care settings.
CNAs may work day, evening, or night shifts. They often measure vital signs, take height measurements, and weigh patients.
Certified nursing assistants may also provide assistance to people who are unable to complete certain daily living tasks themselves, be it on a temporary basis such as after surgery or a permanent one such as disability or chronic illness.
These tasks could include feeding or bathing patients as well as providing oral care and toilet assistance. Certified nursing assistants may also answer calls from patients who need help or provide emotional support for patients getting ready for surgery.
CNAs also assist nurses and other medical staff. They often have to update medical charts and provide reports on patient conditions to new workers as shifts change.
Certified nursing assistants may prepare rooms for new patients or help admit new patients as well as collect medical supplies as requested by the nurse or physician attending.
What are the required tasks of a CNA?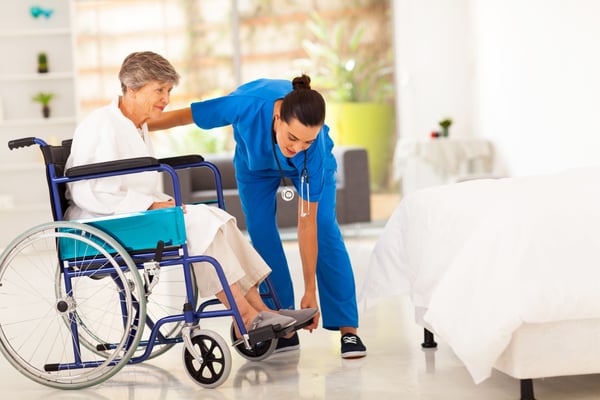 Because CNAs deal with patients directly, they have to have certain physical and personal skills. Some of the requirements of certified nursing assistants are:
Compassion; Being a certified nursing assistant can be emotional draining, empathy is necessary to be effective in the field.
Ability to lift people;

CNAs

often have to lift or help physically support patients so some physical strength required.
Outgoing personality; Certified nursing assistants have to have the ability to talk with people and be personable.
Have a good emotional intelligence;

CNAs

need to be able to tell when a patient is not acting normal or not feeling well.
Enjoy working with people;

CNAs

deal directly with patients and their families all day so they need to enjoy these interactions.
Calm and patient demeanor; Certified nursing assistants often work with patients who are in pain or who may not understand what is happening so these professionals need to be calm and patient in dealing with patients and explaining what is happening.
Attention to detail;

CNAs

work with people's health so they have to be very precise in the readings or measurements they take as well as observant of patient demeanor.
Where Do CNAs Work?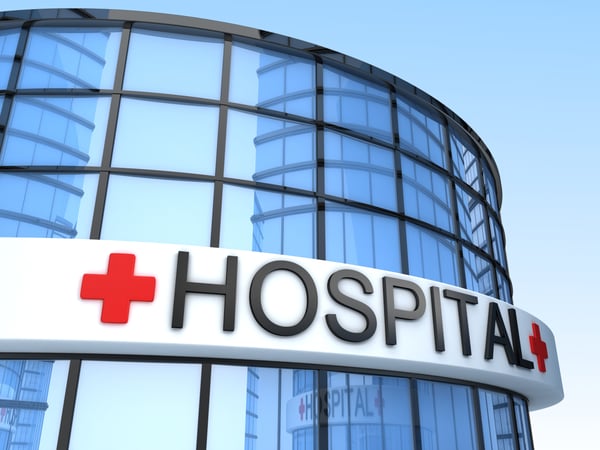 Certified nursing assistants are employed in a variety of settings. These health care professionals are an important part of modern medical care.
CNAs work in large medical centers as well as small hospitals. They are also employed in doctor's offices, small practices, and medical facilities.
CNAs often work in retirement facilities and dedicated medical centers, from rehabilitation facilities to dialysis centers.
What is involved in becoming certified?
There are several requirements for obtaining a CNA certification, which include:
Obtaining a high school diploma or GED
Complete an approved training program; these generally last 6 to 12 weeks. These are offered in colleges, hospitals, and some Red Cross offices.
Pass a written, state-regulated

CNA

exam
Pass the manual skills test
In some states,

you

may also need to pass a physical examination for things like tuberculosis
Some

CNA

courses require prerequisite classes in CPR, First Aid, Anatomy, and/or Medical Terminology
What are the Costs Involved in Becoming a CNA?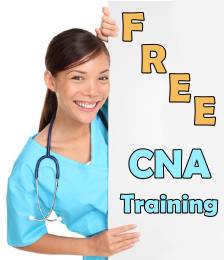 Some hospitals may provide CNA training at no cost, but this will depend on the needs of the organization.
Otherwise, expect to spend between $200 and $350 for a certified nursing assistant training program at a college or around $825 for a course through the American Red Cross.
There are also CNA exam fees to consider. These range from $50 to $270. In addition, books and supplies range from $50 to $100 and uniforms cost $30 to $45.
If a First Aid and CPR course is required, that will run an additional $50, while if a tuberculosis test or physical exam is required it could add another $150 to the cost of becoming a CNA.
All in all, it costs less than $1500 at maximum to become a certified nursing assistant.
How Much Do CNAs Make?
After getting a CNA certification, certified nursing assistants earn an average annual wage of $26,250 per year according to the Bureau of Labor Statistics.
However, this figure varies wildly by location and employer. The bottom 10 percent of people with CNA certification make just $18,790 per annum while the top 10 percent earn roughly $36,170.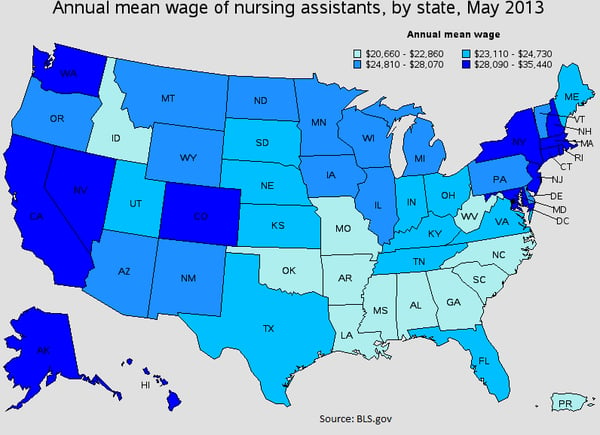 Certified nursing assistants who work in surgical care or a specialty like psychiatric care or substance abuse tend to command higher salaries than their home health care counterparts.
There are a lot of opportunities for CNAs. The turnover rate for this position is high because many people become a certified nursing assistant and route to a more advanced nursing career.
The cost for the CNA exam and CNA certification is fairly low compared to the improvement in earnings potential they provide and the experience earned working in health care.
Are You A Good Fit for the Job?
Getting a CNA certification is a good option for someone who is interested in improving his or her earning potential and working in the medical field.
You will need a compassion as well as a calm and patient demeanor. CNAs also need to enjoy working with people, be outgoing and have good emotional intelligence while being able to lift people or physically assist them as needed.
You may also want to consider becoming a certified nursing assistant if you plan on studying medicine.
The experience you gain as a CNA can help you learn about medicine and familiarize yourself with health care as a profession.
This can benefit you whether you intend on following a nursing track, studying to be a physician, or becoming a surgeon.
In addition, because certified nursing assistants work all hours of the day, you may be able to work as a CNA while continuing your education.
Conclusion
If you are interested in becoming a certified nursing assistant, research the CNA classes in your area. Contact local hospitals, colleges, and Red Cross offices.
They should be able to explain some of your training options as well as explain the CNA exam requirements and CNA certification process for your state.