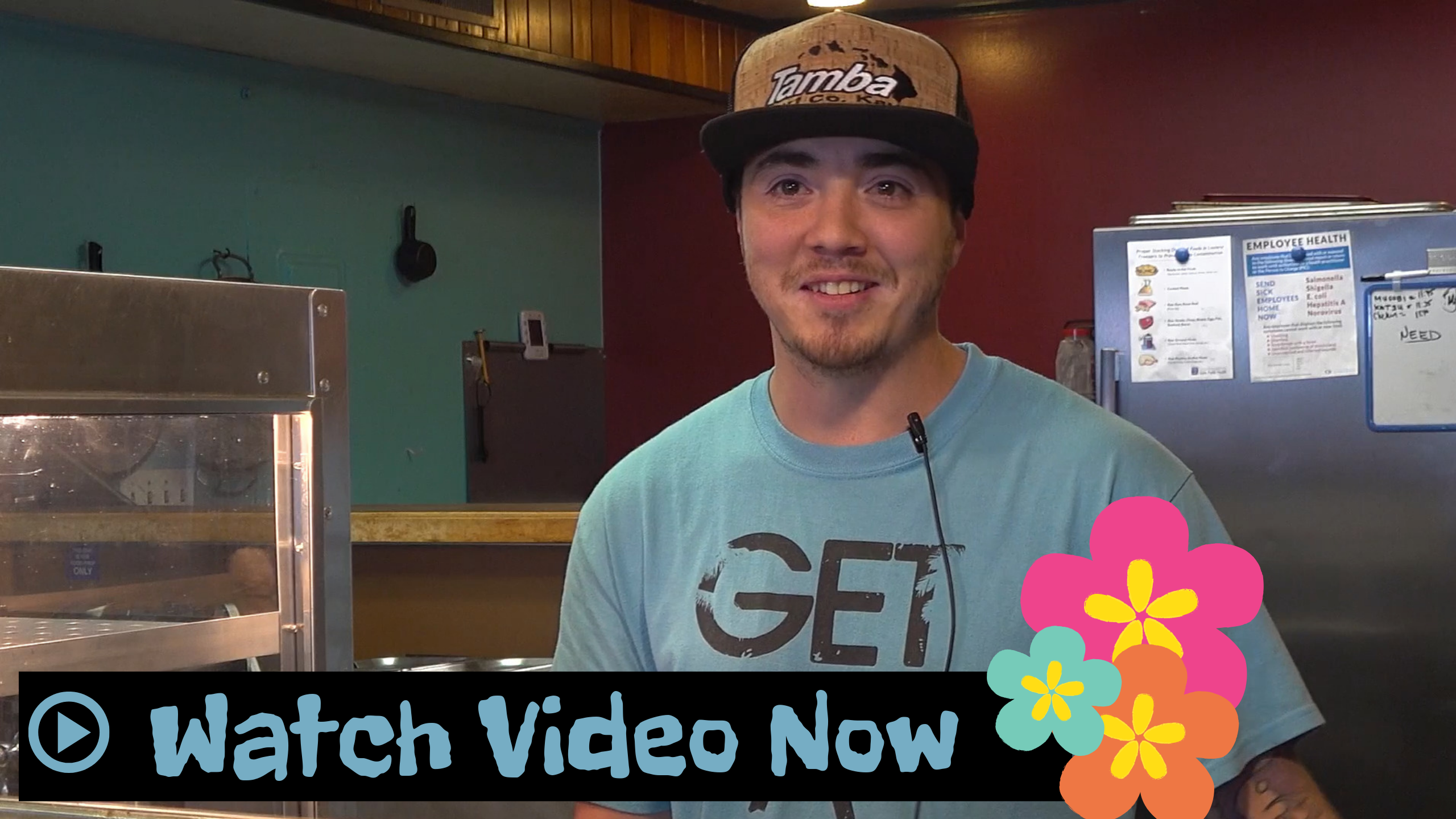 When you think about Hawaii, you might be drawn to its scenery. With pristine white beaches, crystal clear waters, and luscious palm trees, how could anyone turn down a slice of paradise?
But Hawaii has more than just its beauty to offer. Their food, for one, will take your tastebuds on their own vacation.
So when Mark Cruse, born and raised on the island of Kauai, moved from Hawaii to Idaho, he decided to bring the tastes of Hawaii to the mainland.
During the summer, Mark and Gina Cruse began offering Pocatello a popular Hawaiian treat: shaved ice with a homemade fruit syrup made from real fruit.
"It was a big hit. People love it," Cruse said. "We put the ice cream and the sweetened condensed milk on top and people like it 'cause it's real fruit."
The Cruse's saved up the money to buy a flatbed trailer, then built a shaved ice shack on top of it. With only 6' x 4' available inside space, they had limited room to walk around in.
For two years, they worked in this cramped space while serving up shaved ice. Then, once they had enough money saved, opened a restaurant located in Station Square in Old Town Pocatello: the aptly named, A Taste of Hawaii.
They offer large portions of popular Hawaiian dishes at reasonable prices. Plus, everything is made from scratch. Most of the food they offer is directly taken from their family cookbook.
"They can really taste the culture. People that [have] been to Hawaii and tasted the real small local spots, they know exactly what this is," Cruse said. "We don't try to be fancy, we try to stick to the food and the food's been working."
Hawaiian food is reflective of the islands' culture. Because Hawaii is a melting pot of different cultures, their food is less about sticking to tradition, and more about taking dishes common in other regions and putting a "sweet Hawaiian kick to it," Cruse explained.
For example, some of A Taste of Hawaii's dishes, chicken katsu and spam musubi, are inspired by popular Japanese dishes.
In Japan, chicken katsu is a breaded and fried chicken breast that is usually served with rice and curry. Meanwhile, A Taste of Hawaii serves theirs with a sweet, tangy sauce.
Musubi is a version of onigiri, a common Japanese snack of rice wrapped in nori that sometimes includes fillings. Hawaiians include spam fried in teriyaki sauce, which is how A Taste of Hawaii serves theirs.
Other dishes like their kalbi ribs and pork adobo are inspired by Korean and Filipino dishes, as well. They also serve traditional, authentic Hawaiian meals, such as Lau Lau-- pork wrapped in taro leaf and steamed.
On the sweeter side of things, they make cheesecake with their real fruit syrup and deep-fried bananas served with a cinnamon and honey drizzle.
With so many delicious offerings, it's no wonder A Taste of Hawaii has been such a hit in Southeast Idaho.
"I just want to thank everybody for their support. It's been very amazing these past few years. It's really amazing to see how much support and word of mouth can travel around town and how people can help pick up local businesses like this," Cruse said.
Idaho State University's Continuing Education and Workforce Training (CEWT) is interested in supporting businesses and entrepreneurs with opportunities to get their story out there. For more information, visit cetrain.isu.edu or call 208-282-3372.