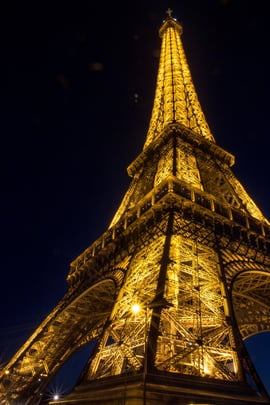 France has much to see and to offer. The smells of baking bread, roasting coffee, and cooking food lingers in the air. The Eiffel Tower shines brightly in the Seine River's waters. The sun beats down hot on the vineyards and the wine is sweet and refreshing.
Unfortunately, as beautiful as the country may be, visiting France is expensive. Even here in the United States, French food with a cheap price tag is hard to find.
What if you could have the luxuriousness of French culture with the comfort of your own home?
This semester, we will be offering several cooking courses on a variety of French foods. From sweetly smoky Crème Brûlée, to rich and savory Tart Flambée, to vegetarian-friendly Ratatouille, these courses will let you enjoy a piece of France without breaking the bank.
The courses being offered this semester include:
Coquilles St. Jaques - Wine-poached scallops with mushrooms.
Class is September 10.

Moules Marinières - Marinated and steamed mussels in a spicy broth with herbs and crostini.
Class is September 17.

Crème Brûlée - A flavored custard with a hard sugar shell, brûléed on top, served with fresh fruit garnish.
Class is September 24.
Tart Flambée - "French pizza"; Crème fraiche, bacon, onions, herbs.
Class is October 15.
Gratin Dauphinois - Scalloped potatoes with crème fraiche, butter, cheese, and herbs.
Class is October 22.
Apple Tarte - French apple pie; glazed apples in homemade pie dough, served with whipped cream.
Class is October 29.
Quiche Lorraine - Buttery dough pie filled with smoked bacon, herbs, and cheese.
Class is November 5.
Ratatouille - Vegetarian dish of eggplant, onion, zucchini, pepper, garlic, and herbs.
Class is November 26.
If interested in signing up for classes, visit cetrain.isu.edu to check out our catalog or call us at (208) 282-3372.