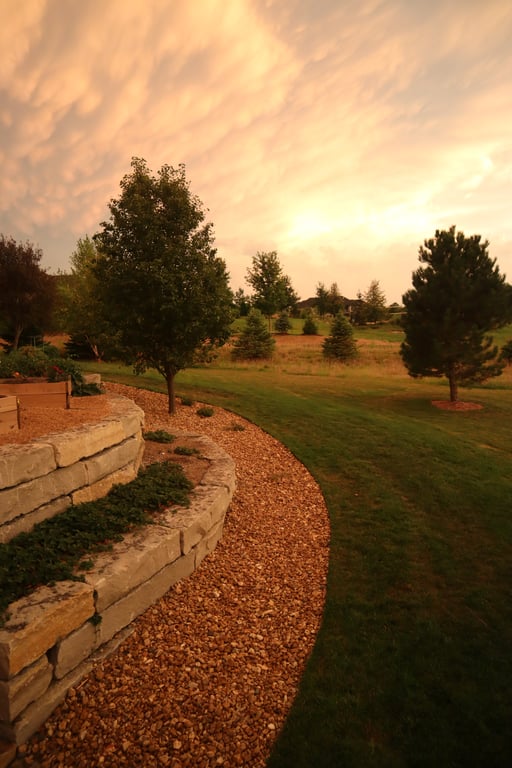 Fire season has begun here in Idaho, which has impacted those who are unfortunate enough to be close to the fires. To those of us in the Pocatello area, fires have sprung up all around us, surrounding us in thick smoke and the prominent odor left from the fires.
The fires surrounding Pocatello, and parts of the Eastern side of the state, have caused mayhem on the land of the affected areas. Despite no injuries or damage to buildings being reported amidst the burning so far, damage to the land as well as traffic delays have been the biggest impacts we have seen yet.
With this being said, how can we try to save our land from being affected during wildfire season? The answer is simple: fire landscaping. Fire landscaping is a landscaping method used to prevent the spread of fires through intentional use of specific vegetation and other resources. Although the term is a rather unique one, fire landscaping may be one of the best techniques used to protect your property from wildfires.
Tips and Techniques for Fire Landscaping:
Separating your property into sections is best to determine the needs of each section. The main building or structure is the priority, sitting nicely in the first section. Lawns and driveways make up the second section, and anything along or near the property line falls into the third section.
Location of structures is hugely important in land protection. By making your structures the center of your property, you can create a barrier between the structure and fires, which can be further protected through the use of gravel mulch and fire-resistant plant materials.
Surrounding your structure with well-watered and maintained plants, as well as keeping your lawn trimmed frequently, can help to prevent fires from spreading close to your structure. Using retaining walls made of brick or rock help to provide a well-structured barrier.
Protection around the property line requires a bit more planning, however. It is important to remove plants that are highly flammable and choose plants that are fire-resistant instead. It is crucial to make sure trees near structures are spaced out to ensure at least a 12-foot canopy distance between them, while trees farther away from structures should have at least a six-foot canopy distance.
More in-depth information surrounding wildfire protection through fire landscaping can be found at idahofirewise.org.
Sources: Idaho Firewise, Inc. - Fire Resistant Landscape
​​https://idahofirewise.org/firewise-landscapes/