Few things in life are more horrifying than getting hit with a medical bill that was vastly larger than you initially expected. Yet every day, countless people in this country are getting hit with exorbitant medical bills, and it's more than likely your patients are among the victims.
Are there any steps you can take to help patients avoid surprise medical bills? Absolutely.
It's Time to Have "The Talk"
A Duke University professor and his colleagues found that patients and doctors are talking about money frequently during office visits. The study, published in the journal Medical Decision Making, discovered that in about one-third of office visits the topic of health care costs came up, with half of these discussions focusing on how patients can save money.
No doctor is taught in medical school to bring up the subject of money with their patients, but, being naturally caring people, when doctors see patients suffering, they want to help.
As a doctor you can not only welcome a dialogue with your patients about healthcare costs but can start the conversation. Discuss things like how to prevent illnesses in the first place, minimize complications and how to avoid unnecessary care. Even if you don't know exactly what something costs, having a short conversation will often uncover ways the patient can save money.
For instance, you may find that by changing the timing, source or location of healthcare, money can be saved. Will prescribing a 90-day supply of a medication rather than a 30-day supply reduce total co-pays over the year? What if you schedule more expensive tests at the end of the year when your patients will have most likely already met their deductible?
The bottom line is, it doesn't take much time to have a talk with your patients and come up with concrete and viable strategies that will reduce out-of-pocket costs for your patients.
Work Within Your Patient's Network
Oftentimes primary care physicians will send their patients to other specialists for further testing or follow-up. But sometimes they may not take into consideration whether their specialist of choice is within the patient's network.
This is one of the biggest unexpected medical expenses patients get hit with. They assume any referral from their PCP is going to also be in their network, but when that referral doesn't participate with their insurer, guess who gets hit?
Many specialists, such as cardiologists and physical therapists, are out of network. By being aware of this you can refer patients to a different provider within their network, or let then choose who they wish to see.
Preventive Care and Billing Codes
Many of your patients may work for companies that offer health plans that will pay the full cost of preventative services such as physicals, mammograms and colonoscopies in an effort to help their employees stay healthy. That's the good news.
The bad news is that, many patients then find they owe money, and sometimes A LOT of money, because their insurers don't consider certain procedures preventative. This problem generally stems from the types of codes doctors use in claims they send to insurers.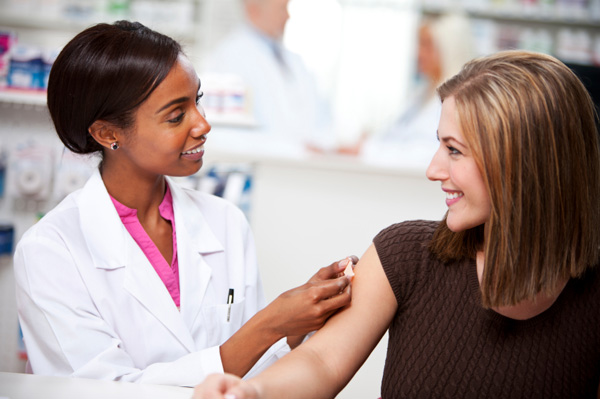 Patients therefore get hit with these unforeseen expenses when their doctors' office doesn't use the right codes that their insurers classify as "preventive."
To help your patients, speak to your medical billing company to see if they can verify which procedures are and are not considered preventative by the payers. For instance, an annual physical, a preventative exam many health plans may pay for in full, can mistakenly be described in a claim as a typical doctor visit to deal with a patient's existing symptoms. That would inevitably result in the patient being billed for various charges, including a co-payment or a deductible.
Also, educate your patients so they can call their own insurers to find out exactly what is covered under preventative office visits. Tell them to get specific codes, if they can, that will help you bill them correctly.
Use a Quality EHR
A recent Health Data Management article highlighted ways doctors are using their EHRs provided by medical billing companies to save their patients money, particularly when it comes to cost of medications. As you may know, EHRs can be set to suggest the generic version of a medication. Often when physicians see this suggestion, they in fact prescribe a generic prescription to their patients, saving them significant money.
A study conducted by the Perelman School of Medicine, the Wharton School, and the Center for Health Incentives and Behavioral Economics at the University of Pennsylvania and the Philadelphia VA Medical Center, suggests that default settings presented to physicians could change their behavior. And the change in behavior would save their patients money.
This is just one of the ways a quality medical billing company can save your patients and your practice money every year.
If you're in the market for an EHR system that can help you cut expenses across the board, contact CureMD, a medical billing company, for a free consultation.
Author Bio:
Alex Tate is a health IT Consultant at CureMD who provides perceptive, engaging and informative content on industry wide topics including EHR, EMR, practice management and compliance.