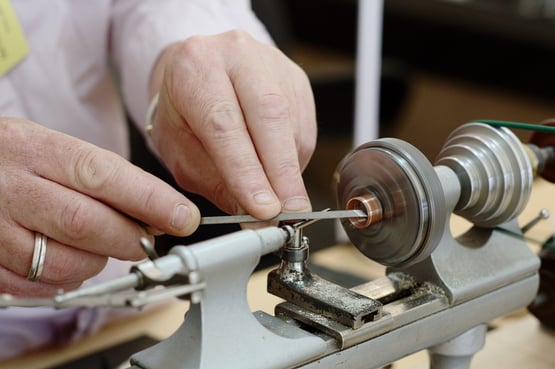 Be it for a hobby or a job, learning how to tinker with lathes can give you plenty of life benefits. Not only can this hobby-turned-investment cut back on house items you'll have to purchase in the future, but it can potentially lead to a well-paying career.
But you might be asking yourself, what is a lathe?
It is a tool that rotates a work piece so that you can access every angle and work on every inch of it. Still a little confused?
Consider pottery back when you took it for a middle school class. Remember how it sat on a wheel and allowed you to shape the clay to your heart's content? A lathe—be it a bench lathe, a turret lathe, or a CNC lathe—is somewhat similar to a pottery wheel as it can help you shape metal into functioning pieces of three-dimensionality.
The cost for a lathe depends upon the size, quality, and type of lathe, although most range from into the mid-hundreds to into the thousands. However, the more you practice and develop your skills and create things, the more the lathe will pay itself off.
And for those who love tinkering with car or gun parts, metal lathes provide an instrument that allows you to create these parts without having to spend hundreds of dollars purchasing them through a mechanic. In essence, you become the mechanic.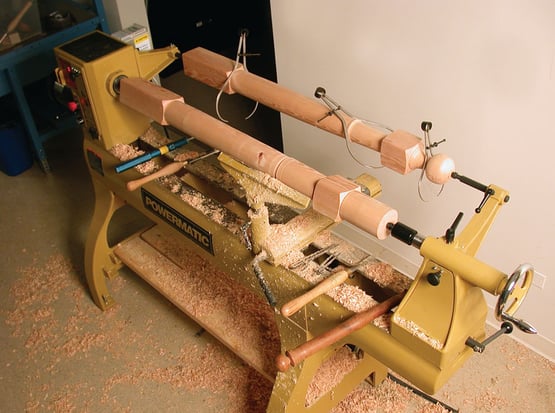 Lathes also allow you to be self-sufficient since you're creating pieces for whatever project you take on. You create the items and tools within your very own home (or garage) without having to make a run to Lowe's or the nearest hardware store.
The type of lathe you use also determines what items you can create. For example:
Wood Lathe: This will sculpt baseball bats, table legs, bowls, platters, serving trays, cue sticks, furniture, and much more.
Jewelers or Watchmaker Lathes: Small enough that you can hold it in the palm of your hand, you can create many types of jewelry accessories and watch parts.
Metalworking Lathes: There are many types of metal lathes, such as CNC (computer numerical controlled) lathes and engine lathes. You can create a multitude of mechanical parts.
What is also beneficial to know is that good lathe skills could also land you a job if you turn the hobby into a marketable skill. There are many job offerings for CNC lathe operators, machinists, and manual lathe operators. And for a CNC lathe operator career, fortune may be in your favor. The profession is expected to increase by 19% from 2014-2024.
Another incentive to experiment with metal lathes? Allied Market Research expects the lathe machine market to increase from about $10 million to a little over $12 million. Due to the skyrocketing use of technology and development, lathes are needed to help companies in the creation of innovative projects and new designs in technology. So a job in this area isn't a bad idea if you are interested in tinkering with metals.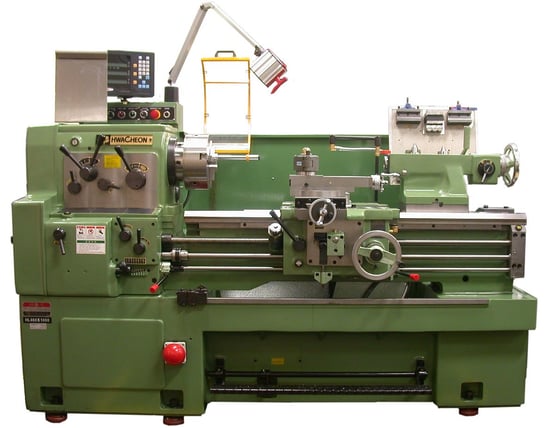 For anyone interested in trying their hand at operating engine lathes, ISU's Continuing Education and Workforce Training is offering a 30-hour class this fall. Visit cetrain.isu.edu or call (208) 282-3372 to register.