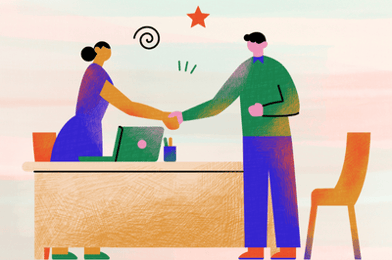 For many college students, job searching can be one of the most stressful parts of graduating. The final year of college is, arguably, the most stressful academic year due to many reasons, and adding job searching to the list of things that need to be done just adds one more source of stress.
While many circumstances can influence job searching, there are ways to prepare for this next chapter of your life- and to hopefully ease some of the stress. Check out some ways to prepare for life after college that can hopefully land you a job in your field!
Clean up your resume
Throughout your college career, you are bound to gain some industry-related work or experience that can look good on your resume. As you work through college, take the time to add any work, education, achievements, awards, etc. to your resume. Not only does this keep the most up-to-date information on your resume, but it also alleviates the stress of having to completely write your resume before you graduate.
Research jobs in your field
One of the most important aspects of securing a job is knowing exactly what you want, and where exactly you want to work. By researching locations that are "hotspots" for your field, it can give you an idea of where the most jobs are and what companies are hiring, which is great for providing you some direction for where you may want to be in the future.
Learn how to do well in job interviews
As we all know, knowing how to do well in job interviews is important for landing a job. However, job interviewing skills come with a lot of practice and insight about the position you are applying for. It is important to have a good understanding of the company you apply for to get a good understanding of what they are looking for in a candidate as well as to know what you are applying for.
Clean-up your social media presence
Potential employers often look at social media accounts of candidates they are interviewing or even hiring, so it is important to be watchful of the content you share online. Some employers may be turned away by offensive or inappropriate content, which can spoil an opportunity to work for that company. Overall, just be mindful of the content you are sharing to social media- it may be harmful for a potential job you may apply for!
As graduation for the Spring 2023 semester grows near, remember to be patient with yourself and do what you can to make it to the finish line. You've got this, Bengals!