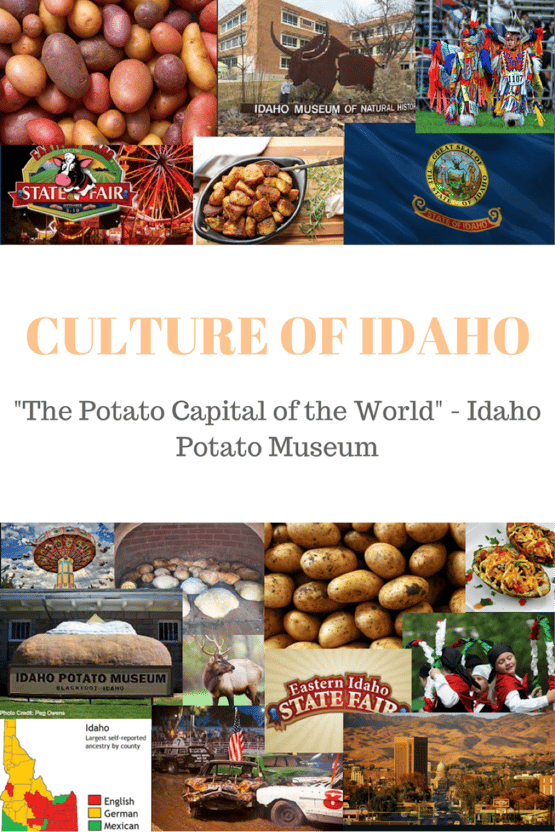 Culture of Idaho: The Potato Capital of the World
There are many things that are a part of Idaho's growing culture that many people may or may not already know about. And one thing that sticks out the most is that we grow potatoes.
No matter what part of the state you are from, you have probably encountered potato farming in some form or other, but do you know much about it? Potatoes aren't exactly considered the most exciting topic, but the roles they play in how we live our lives here are surprisingly high.
The Role Potatoes Have Played in the State's Background
The very first potato planted in Idaho was by a man named Reverend Henry Spalding (picture below) in 1836. He was a part of a mission settlement in Lapwai, and worked with the Nez Perce tribe for a time until 1848, when a massacre killed a couple of the mission members.
After that, historical information from Food Reference indicates that Mormon Colonists brought back the potato on their treks westward. Until the first Mormon settlement was established in 1860, Idaho was mostly known for its fur and trade outposts, and there were no permanent residencies other than those of the existing native tribes.
How Potatoes Have Impacted - and Continue to Impact – Idaho's Economy
Potatoes in Idaho were originally grown as a staple food for mine workers during the gold rush. Many people swarmed toward California to seek their fortune, and it was around this time that a railroad stop in Blackfoot became a very popular means of transit. From the 1870s to the 1890s, there seemed to be a total tuber takeover of Idaho, and many farmers were developing new seeds that were becoming known all over the country.
Idaho now produces over 30 popular varieties of potatoes, and one of every $7 generated in Idaho originates from the production of the crop (Idaho Potato Museum). IFBF also reports that about 60% of all potatoes produced in Idaho go to processing French fries, chips, frozen foods, drinks, shampoos, lotions, and other things. So, if you have ever consumed any of these things in America, it is likely you got it from an Idaho potato.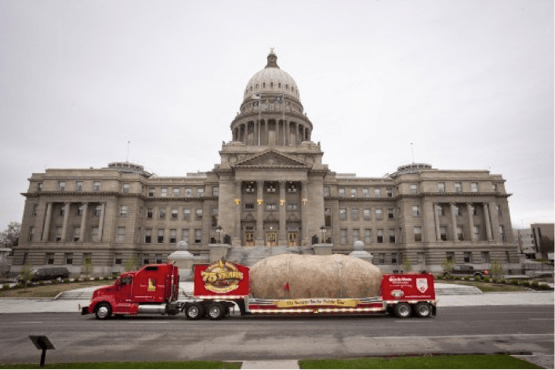 Shows of Admiration Toward the Idaho Potato by Locals and Enthusiasts
The potato has played a pretty large role in shaping the state, and this has been recognized a few different ways. The potato has been celebrated in Idaho through family traditions, art, and recreation.
The Potato is celebrated in what we commonly eat. Many restaurants, including Pickle's Place, In-And-Out, and Five Guys use Idaho potatoes in their menus. The Eastern Idaho State Fair also hosts food contests related to using specific Idaho potato products. Some schools also shut down during harvest to allow families to work together during the season.
If you go to the Idaho Potato Museum in Blackfoot, you will find one of the very first trains that crops were shipped on and art that has been dedicated to potatoes – including comic book characters and posters of Marilyn Monroe in a dress made from a burlap sack.
Depending on where you are at in Idaho, there are several different things you can do for recreation that also relate to potatoes. There is an Idaho potato tour you can take with the "big potato" (see image above) that allows you to try several things like Magic Valley Dairy Days, Camp Magical Moments, The Angus Restaurant, the Southern Idaho Truck Show, and tons more. You can also participate in Spud Days that is hosted in Shelley, Idaho once a year.
If you like to hike or explore across Idaho, many rest stops and ranger stations have interesting gifts you can bring home. Including things like potato lotion, keychains, and little whatnots.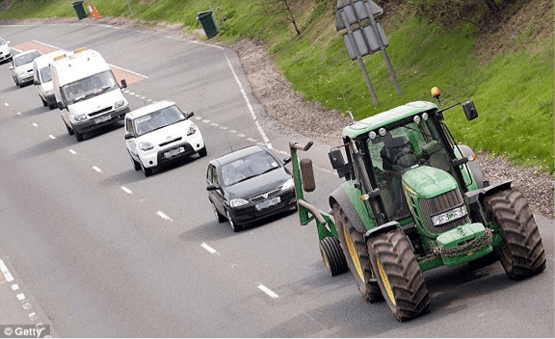 Daily Life in Idaho as a Potato Head
One experience I have had living in Idaho was getting to actually work like farmers do every day during harvest time. I gained a higher appreciation of potatoes, as I learned of the processes they go through, what kinds are good for eating, what is taken to be processed, and how to work some of the machines for getting that done.
If you were Mister Potato Head, life in Idaho would be very pleasant. 30% of Russet potatoes in America are produced by Idaho farmers who work each day to ensure the success of their crops (IFBF). If you have ever been in a rural area of Idaho, it's not uncommon to get stuck behind a tractor in traffic.
With all the potato fields and agriculture around the state, most people would probably think of Idaho as a small and boring place from the outside. The speed of life here varies depending on the town you are in – just like it would everywhere else. One thing that doesn't seem to change no matter where you are is how potatoes impact our daily lives. If it weren't for those who keep this crop going, Idaho would not have become the beautiful state it is now.