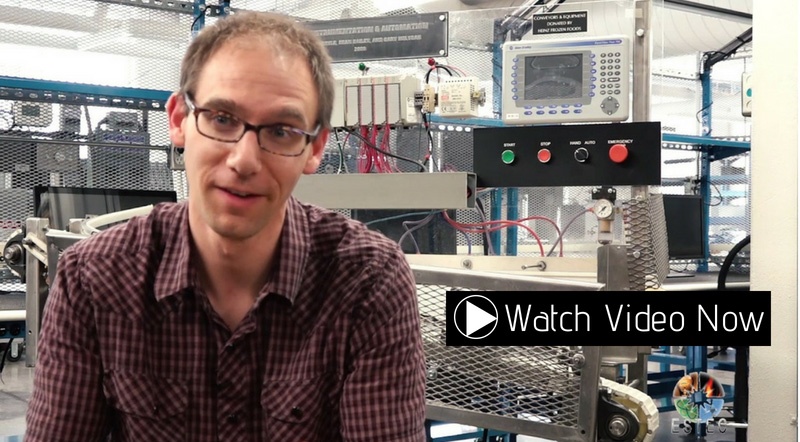 (To go to the video on our STEM camps, click the photo!)
Curiosity and creativity. These ingredients are what inspire four-year-old's to sculpt Lego towers in the living room. They are what embolden fifth graders to hand-craft bottle rockets in abandoned parking lots, and they are the driving force in motivating high school students to engineer and program their first robot for their technology class.
If the kids are curious, why not give them more tools to explore their curiosity?
This summer, Idaho State University's Energy Systems Technology & Education Center (ESTEC) will provide not just an outlet for these youths to explore how things work, but also an environment where they can learn and build upon their knowledge of technology in a week-long summer camp series.
The Build Your Future Summer Camp Series, held over June 4th-8th from 8:30 to 4:30 pm, will empower children and teens between the ages of 12-18 by offering six tracks of STEM-related (Science, Technology, Engineering, and Math) classes.
These youths will get hands-on experimentation with computers, machines, and bots. The six tracks include: Build A Computer, Build A Bridge, Build An Electronic Circuit, Build And Code An Industrial Bot, Build Industrial Machines, and Build A Rocket.
"We [at ESTEC] hope to foster excitement and a realization among students about what the future may hold for them," said Sean McBride, an instructor for the camp.
McBride, who runs ESTEC's Cyber Physical Security program, joined ISU from leading cyber security firm FireEye last fall. He collaborated with other ESTEC faculty to create the Build Your Future camps concept.
As these instructors visited high schools within the area to promote their programs, they realized that students were most enthusiastic when they got hands-on experienced with the technology.
"The best place for a hands-on experience is on campus, in our labs," McBride said.
ESTEC itself has amassed an impressive reputation across the United States. With their graduates possessing a repertoire of high-demand skills and knowledge, they are drawing interest from employers from all over the technology field.
One example is IM Flash, which is a joint venture between technology companies Intel and Micron.
"I was in a meeting with IM Flash which creates 3D XPoint memory for computers," McBride said. "And the only place in the United States that creates this certain type of memory is located in Lehi, Utah. The recruiters for that facility said they were coming specifically to ISU to hire instrumentation and technology students because of the reputation of our programs.
McBride is excited to present these summer classes to young minds, so they can both have a good time and prepare for their technological future.
"I think that the facts of [what ESTEC offers] are not really understood in the community," he said. "So by having a summer camp, we will help get some of these hidden treasures out in front of the public."
For anyone with curious youth, the Build Your Future Summer Camp classes are available for enrollment at ISU's Continuing Education and Workforce Training's website, cetrain.isu.edu, or by calling the office at (208) 282-3372.