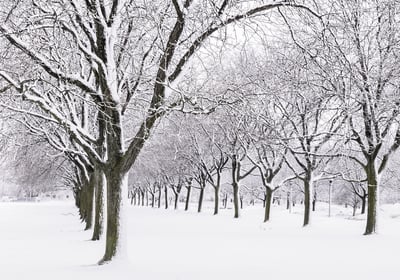 For those of us living in Southeast Idaho, we can all agree on one thing: it is cold this fall. Going from having a week of warm, autumnal weather to cold, harsh snow in the days after was definitely a major shock- and all of that happening before we could even celebrate Halloween.
These 'trends' in weather definitely have all of us on our toes. While most of us would just brush it off as "Idaho weather"- as many Idaho locals would say- is there more at hand as to the surprising weather patterns across the area?
Now, it is no surprise that global temperatures have been rapidly changing, most likely due to climate change. Human activities have contributed to increasing temperatures through emissions of greenhouse gasses that are trapped on the Earth's surface. What exactly does this mean for extreme weather conditions here in Idaho?
Evidence shows that the warming of the Arctic has led to extreme winter temperatures globally. North America and Asia seem to be the continents most affected by Arctic warming, which could be an explanation for U.S. reports of extremely cold winters over the last few years.
While we cannot pinpoint exact weather temperatures in specific areas, we can gauge what the predicted weather conditions may be given what we know about an area's location, typical climate, and now this information about global weather changes.
One weather phenomenon known as La Niña may be directly affecting Idaho temperatures. La Niña refers to colder temperatures across the eastern parts of the Pacific Ocean, which are carried by trade winds towards land. Currently, parts of the United States such as the Pacific Northwest are being affected by La Niña, resulting in frigid temperatures in the affected areas. In fact, La Niña has been actively affecting this area for the last three years now, which has followed El Niño, a weather phenomenon that brings forth warmer-than-usual weather.
With that being said, Idaho is located in an area that, unfortunately, experiences the effects of La Niña. Paired with Idaho's location and already being prone to rather cold weather, La Niña has made Idaho winters significantly colder.
So as we get closer to the winter season, do your best to bundle up and stay warm. It appears to be approaching faster than we initially thought!
Sources:
bbc.com https://bbc.in/3zC21dn
climate.nasa.gov https://go.nasa.gov/3fr4rEI
eastidahonews.com https://bit.ly/3SWlWdN
scijinks.gov https://bit.ly/3zCAE30