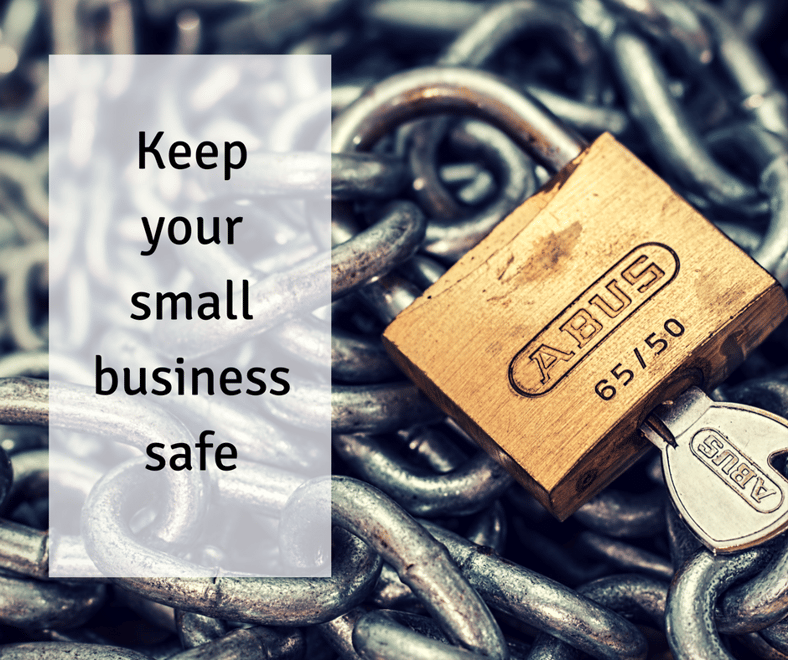 For many people, when they hear of scams and threats attacking businesses, they think of conglomerates like Facebook or Verizon Comunications, data breeches and cyber criminals, and millions of dollars stuffed into patching up the costs that come with these messy situations.
However, threats come in the form of not just electronical dangers but also physical harm as well, and these threats don't just target the big guys; they target small businesses.
I conducted an interview with Idaho State University's Director Of Public Safety, Lewis Eakins, to get his viewpoints and advice for small businesses around the area. Eakins has thirty-five plus years of experience in law enforcement and owns a security consulting firm, and will be teaching a course in small business security with CEWT in the coming weeks.
Why is it just as important that small businesses be just as careful as large business owners?
LE (Lewis Eakins): Small businesses mainly do not have the same deep pockets that larger businesses have. They do not have the same level to protect themselves from business fraud or embezzlement. This means that the theft of fifty thousand dollars may knock a small business owner out of business, whereas a large business might be able to recoup and recover.
Can you give me a brief overview of the types of defenses small business owners can take to protect their company?
LE: This is going to depend upon what type of services the business provides. For retail stores, it would be best to have your store set up in a way that the valuables are in display cases and expensive items are near the cashier so you can watch those closely.
For a regular business, you will want to protect it with an alarm system, fire evacuation zones, durable locks, and good money-handling procedures to increase business security and safety. Background checks are also helpful.
Are there certain groups or organizations that target small businesses?
E: Scam artists for small businesses. Take, for example, a hurricane or flooding, with the recent storms in the Southeast. Scam artists will prey on smaller businesses and claim to help them 'get them up and running again', and the small business will seek out the lowest expensive method to get back on their feet. But instead, they just steal your money and run.
Is there a type of threat out there that is growing more than the others?
E: The main threat now is probably workplace violence. You can get angry spouses, workers, customers, and even robberies.
Is there a specific time of the year that businesses are more under threat?
E: Christmas time and the holidays are a bad time for retail and seasonal sensational stores. Although you get shoplifting throughout the year, you get more of it during the holiday season.
What are some of the things that those who take your class can expect to learn?
E: They will have a better awareness of security concepts. They can put this into place and take good care of their business.
**********************************************
Each business has unique dangers that can affect it's productivity, security, and safety, and as such, each business should be aware of the types of threats that can come their way.
If you are a small business owner, Continuing Education and Workforce Training is offering a bootcamp-style class taught by Eakins in which your business will be personally guided on secure and safe company procedures tailored to your specifics needs. For more information, visit cetrain.isu.edu or call (208) 282-3372 to sign up.