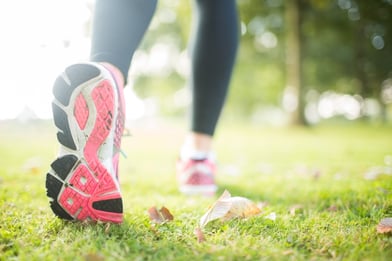 As we have now entered the month of March, warmer weather has already made itself known despite winter's attempts at lingering around. Many of us here in Idaho are over the cold weather, and are ready to see spring and summer finally come around- especially after the cold winter we had.
Around autumn, many people experience a phenomenon known as Seasonal Affective Disorder (SAD), otherwise known as Seasonal Depression. This mood disorder is typically caused by a lack of sunlight, and people with it usually experience fatigue, social isolation, and symptoms of depression- amongst other symptoms.
For many people who suffer from SAD, this time of year is usually a time of hope. Where winter can be a dark time for many, spring is a time of growth and rebirth- not just for nature, but for us as well.
For years, the effects of changing seasons and weather have been studied to see how much it impacts people. In fact, it has been proven that the changes in temperature have contributed to the decline in our overall mood during the colder months.
One on-going theory about what may cause depressive moods during the fall and winter is actually linked to our melatonin levels during this time of year. Melatonin is a hormone produced by the brain that is released at night and makes us tired.
Since the sun sets much earlier in the evening starting in fall and going throughout winter, the brain releases melatonin way earlier in the evening than it actually needs to. While it would seem that feeling tired earlier in the day would seemingly have no effect on our mental well-being, it actually plays a big part in our energy levels.
Generally speaking, with lower energy levels, we are more likely to develop feelings of depression. Experiencing a lower-than-normal mood can lead to being in a depressive state, and this can last for months- resulting in a daily cycle of higher melatonin levels paired with lower energy levels.
As spring and summer approach, we typically get more of an influx of vitamin D from the sun which can actually regulate serotonin and melatonin levels! Vitamin D actually helps to decrease symptoms of depression, which coincides with SAD and the time of year it typically affects people.

Going into the warmer seasons, be sure to take care of yourself and your mind. If you are experiencing mental distress, ISU offers free counseling services for students. More information about counseling services on campus can be found here.
Sources:
Depression on Melatonin: Can the Supplement Make Your Depression Worse? http://bit.ly/3ZOUTVG
Does Warmer Weather Really Improve Your Mood? http://bit.ly/3T4sLM3
Effects of vitamin D on mood and sleep in the healthy population: Interpretations from the serotonergic pathway https://bit.ly/3ZwMbfb
Warm weather boosts mood, broadens the mind http://bit.ly/3FaMQdX